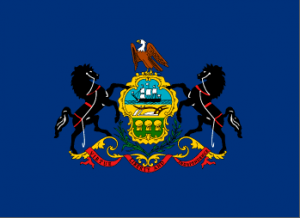 Mitchell slams McGinty, Rendell questions Warren and Wolf signs liquor reform into law. Good morning politicos, here's the Playbook!
PA-Sen: Andrea Mitchell Bashes Katie McGinty (VIDEO): The NBC News reporter isn't impressed with the Senate Democratic nominee.
Rendell Questions Elizabeth Warren's Qualifications to Be VP: The former Governor doesn't think Hillary Clinton should tap the Massachusetts Senator for the No.2 spot.
PA-Gov: Wolf Signs Liquor Reform Bill: Liquor reform is finally enacted into law.
NYT Report: PA Electorate Whiter Than Previously Thought: Yet they also found President Obama did better among white voters in PA.
Clinton Supporters Hold Watch Party In Philadelphia: Philadelphia Mayor Jim Kenney attends the watch party, talks about endorsement and DNC.
Statewide
Capitolwire: Senate sends Clear Power Plan regulations bill to House
PLS Reporter: McKeesport must rebound from costly pension mistake says Auditor General DePasquale
PLS Reporter: Wrap up: House Bill 1690
PLS Reporter: VIDEO: Sen. Rafferty reveals his thoughts on the Ignition Interlock bill
PLS Reporter: Gov. Wolf: "In Harrisburg, Republicans and Democrats can work together on important pieces of legislation"
WITF: Lebanon VA re-examining some vets for traumatic brain injuries
WITF: The story of one nonprofit hit hard by the state budget impasse
Philadelphia
Philadelphia Business Journal: DNC uproots Philadelphia Soul, pro team adjusts 2nd half of season
Philadelphia Business Journal: Phila. Council advances 1.5 cents-per-ounce soda tax
Inquirer: After tip-over deaths, Casey proposes safety standards for dressers
Inquirer: Representing AG's office, Castor will testify on sex-abuse bill
Inquirer: Women around Philadelphia relish Clinton's historic win
Daily News: Kenney's soda tax 'win' might cost him
SEPA
Pottstown Mercury: Pennsylvania's new ignition interlock celebrated in Bridgeport
Bucks County Courier County: Wolf wants military to pay for blood tests for 70K people in Bucks and Montgomery counties
Bucks County Courier Times: Pennsylvania to reconsider record $11.4M fine against Uber
Bucks County Courier Times: Congressman Fitzpatrick bill calls for medical device regulation reform
Pittsburgh
KDKA: Pennsylvania To Reconsider Record $11.4M Fine Against Uber
Pittsburgh Business Times: URA to vote Thursday on land to become park
Pittsburgh Business Times: Mylan drug prices questioned by senators
Pittsburgh Business Times: Peduto on Smart City funding: 'This is the chance to design, plan and build the next Pittsburgh'
Post-Gazette: Mayor Peduto pushes for grant to 'plan, design and build the next Pittsburgh'
Tribune-Review: Pa. utility regulators drop cap from net metering rule proposal
Tribune-Review: Pennsylvania's child abuse reporting law draws fire for perceived vagueness
Tribune-Review: Bodyguard: Ravenstahl 'was always worried' about FBI wiretaps
Southwest
Tribune-Democrat: Council rejects referendums; City residents to vote on questions in 2017 primary
Altoona Mirror: Groups discuss pay-to-play plan
Altoona Mirror: Council approves Dowlut rezoning
Altoona Mirror: Council, mayor clash over police hire
Beaver County Times: Casey: Companies should take 'every step necessary' to prevent furniture tip-over accidents
Beaver County Times: Beaver County moves forward to outsource some labor issues
NEPA
Pocono Record: House votes to revive bill to alter public sector pensions
Standard Speaker: State Judges Discuss Ways to Streamline Legal System
Citizens' Voice: Bill would establish opioid teaching curriculum in state's medical schools
Citizens' Voice: Police chief apprehensive about liquor law's casino provision
Times Tribune: Wolf nominates Carrelli to head Pennsylvania National Guard
Times Leader: Feds: Louis Elmy doctored court orders, extorted county prison inmates
Times Leader: Does 'up to $150 million' in debt mean tax spikes in Wilkes-Barre Area?
Times Leader: Luzerne County Republican Party to vote for new leadership
Times Leader: Wilkes-Barre City Council asks why department heads are no shows
Times Leader: Avoca council provides update on the delay of LED street lighting installation
South Central
Patriot-News: Overtime violations at Midtown Scholar warehouse illustrate national problem
Lebanon Daily News: Funding for Lebanon County agencies flat
Lebanon Daily News: Neversink considers options for old fire company building
Lancaster Intelligence: Former Lancaster Country Day teacher plans new 'progressive' high school in city
Lancaster Intelligence: Community information night at Peach Bottom nuclear plant
York Dispatch: Columbia Gas replacing pipelines in York City
York Dispatch: Apio triples size of Hanover plant; adding 100 jobs
Carlisle Sentinel: Silver Spring Township approves Bell Tavern agreement
Lehigh Valley
Morning Call: No shortage of Allentown waste-disposal alternatives to Delta Thermo Energy
Morning Call: Easton councilman fed up with parking scofflaws
Morning Call: Paxinosa Elementary makeover set to begin this month
Reading Eagle: County officials spell out plan for expanding human services
North by Northwest
Sun Gazette: Airport authority reviews bids for new terminal; no decision made
Sun Gazette: City Council will consider funding equipment for new transit building
Sun Gazette: Council warns of borough policies
Erie Times: City treasurer retains former Erie Mayor Filippi in hiring dispute
Opinion
Inquirer: So you say you lost a revolution
Daily News: McGinty, Toomey need to debate crushing college debt
Lebanon Daily News: PA school funding crisis
Sun Gazette: Repeat of same plan from Wolf will create second budget mess
Reading Eagle: Ignition interlock requirement an upgrade to DUI law
Post-Gazette: Start over, city schools: The Pittsburgh Public Schools cannot function with Anthony Hamlet as superintendent
Blogs
Citified: Will Philly's Soda Tax Make Coca-Cola the Next Phillip Morris?
Citified: Council Demanding Answers on Use of Soda-Tax Funds
Commonwealth Foundation: 5 Reasons to Continue the Push for Liquor Privatization
LuLac Political Letter: Remembering "The Champ"
Lehigh Valley Ramblings: Lee Snover Takes Over NorCo GOP
Lehigh Valley Ramblings: Bethlehem Civil Rights Activist Esther Lee Honored