6/10 Ups & Downs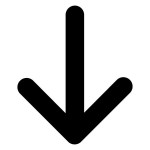 Tom Corbett. By all accounts, the SUV fiasco was a bad situation made worse by poor damage control. We can see the campaign ads now… "Governor Corbett said we need to stop spending when cut millions of dollars from our schools (or from the elderly, from puppies, etc). But he turned around and spent $186,000 on new cars for himself?"
.
.
.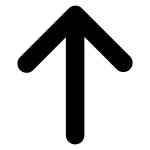 Lou Barletta. Hazelton's strict anti-immigrant ordnance brought the former Mayor to national fame in 2006. This week, the Supreme Court handed down a ruling that favored Hazleton – and Barletta – against the ACLU. SCOTUS sent back the decision of a lower court that the measure – which fined landlords and employers who rented to or employed illegal immigrants – was unconstitutional.
Doc Sweitzer. There are few winners in "Weinergate," and this Pennsylvania consultant is one of them.  Sweitzer's client, former New York City Comptroller Bill Thompson's 2009 race for Mayor and did respectably against Bloomberg.  Weiner was sitting on $5 million, which would have made him a formidable opponent in the 2013 campaign, but with his departure from the scene, Thompson is looking much better.
John Galloway. A reminder that one mistake can neuter a career. By all accounts a fairly promising future once lay in front of the Bucks County State Rep. Some had even mentioned his name as a possible candidate for Congress in 2012. But no more.
.
.
Allyson Schwartz. The Congresswoman made national headlines when she became the first high-ranking Democrat to call for the resignation of embattled New York Rep. Anthony Weiner. That she's the top woman in PA politics just added to the impact.
.
.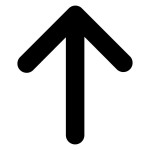 Lisa Baker. This week the PA Senate passed her comprehensive package of reforms to address the "Cash for Kids" scandal, that earned support from the families affected by that travesty of justice. Kudos to State Senator Baker – she deserves the political reward that will come with taking action on this issue.
.
House GOP Leadership. HB 916, which would have made tough eligibility changes for unemployment compensation in PA, was blocked from consideration by a bipartisan majority in May. Now, instead of moving forward on a reform bill that can pass, leadership decided to give HB 916 another try. Meanwhile, the state is a mere week away from defaulting on benefits for unemployed Pennsylvanians.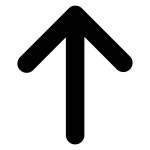 Political staffers and reporters. Fact: if you work in politics, you have texted (or emailed) while driving. And yet, the entire political world recognizes the expediency of a ban on the practice. (First, it's safer and smarter. Second, it's good politics.) With the PA House and Senate close to action on the issue, we'll all soon have to come to terms with losing that productive time and paying attention to the road.