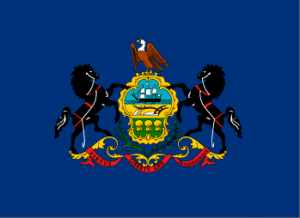 The Democrats running for Governor are making moves, and an update from a SEPA congressional race. Good morning politicos, here's the Buzz.
Critz CM to Manage McGinty for Guv: Gubernatorial hopeful Katie McGinty named her campaign manager Monday: Mike Mikus, who most recently lead the congressional campaigns of Mark Critz.
Schwartz Courts Labor in Harrisburg: "I need organized labor, and particularly I need SEIU," Congresswoman Schwartz told SEIU Leadership Conference.
Strouse Snags VoteVets Endorsement: The backing of the progressive veterans' PAC is an early victory for Kevin Strouse as he seeks the Democratic nomination for PA-8.
ICYMI – In Primary Endorsements, PAGOP Reigns Supreme: The past 20 years of state committee endorsements by both parties shows that Republican party carries twice as much weight in primaries as Democrats do.
Statewide
Center for Public Integrity: Super PAC leader undeterred by criminal conviction
Capitolwire: House GOP defeat Democrats' budget amendments
Capitolwire: Democrats' efforts to force votes on Medicaid expansion thwarted, for now
Capitolwire: Medicaid expansion an obstacle to county human services block grant expansion
Capitolwire: OFF THE FLOOR: Schwartz, McCord court support of influential SEIU union
StateImpactPA: U.S. Agency Boosts Worldwide Shale Gas Projections
StateImpactPA: Explosives Aimed At Shale Gas Mapping Raise Concerns in Fayette County
PA Independent: PA Medicaid expansion on hold as Corbett, lawmakers put off decision
PA Independent: WATCHBLOG: Parole testimony bill heads to Corbett's desk
PA Independent: WATCHBLOG: Corbett calls for expanded human services block grant expansion
Philadelphia
Philadelphia Daily News: Nutter's Election Day dustup
Philadelphia Inquirer: U.S. Supreme Court may hear Mt. Holly housing case
Commonwealth Confidential: Corbett proposes expanding county block grants, GOP lawmaker objects
Heard In the Hall: Nutter Makes Plea for School Funding
PhillyClout: City Council plans to investigate fatal building collapse
WHYY: Boeing announces layoffs at Delco plant
WHYY: PGW could have to pay more to city under new plan
WHYY: School layoffs will make Philly's high unemployment worse
WHYY: Philly D.A. convening grand jury in fatal building collapse
SEPA
AP: Pa. lawmakers make no promises for Philly schools
phillyburbs.com: Pro-gun rally planned for Saturday in Doylestown
Delco Daily Times: Sen. Pat Toomey meets with parents of Delco girl in need of transplant in Philly
Montgomery Media: Cheltenham Township board discusses bonds, guns
Daily Local News: Phoenixville Area School Board votes twice, can't agree on budget
Pittsburgh
Pittsburgh Tribune-Review: State bill would strip most power of county exec to appoint Port Authority board
Pittsburgh Post-Gazette: U.S. Steel announces management changes after new president appointed
Pittsburgh Post-Gazette: For at least 20 years, interlocking problems have plagued Wilkinsburg schools
Pittsburgh Post-Gazette: Wagner: No regrets after Pittsburgh primary loss
Pittsburgh Post-Gazette: 'Payday' loans bill advances in Pennsylvania Senate
Early Returns: McGinty taps Fitz, Critz vet
KDKA: Harris Explores Independent Run For Mayor
Southwest
Altoona Mirror: Road bill may face bumpy future
Altoona Mirror: Townhouses on tap for Ruskin area
Tribune-Democrat: I-80 eastbound closed after W. Pa. fuel spill
Tribune-Democrat: Police: Suspended Somerset jail guard harassed females
Tribune-Democrat: Paint Twp. ethics probe ongoing
South Central
The Sentinel: Wife refuses to testify in western Pa. trooper abuse case
Patriot News: State House of Representatives poised to vote on a $28.3 billion budget
Patriot News: Labor abuse complaints lodged by midstate foreign student workers help spur federal legislation
Patriot News: Preliminary debate on Pennsylvania Medicaid expansion postponed
Patriot News: Cumberland County Commissioners vote in favor of funding green projects
Patriot News: Online court cost payments hit $100M mark in PA
Patriot News: Corbett and GOP legislative leaders get back to the negotiating table
Patriot News: Corbett's block grant fight has as much to do with money as how it's spent
Daily Record: When candidates tie, York County officials turn to an old Utz can
Daily Record: York City School Board approves recovery plan
York Dispatch: Casting of lots gives Newberry ballot slot to Cantrell
York Dispatch: Teacher, former member to fill York City board vacancies
Lancaster Online: County's congressmen agree compromise is possible between security, privacy
Lancaster Online: Manheim Township commissioners believe multimillion-dollar deficit has become surplus
Lancaster Online: Rep. Joe Pitts takes aim on horse doping
Lebanon Daily News: Lebanon School District prepares for legal battle on contractors' charges
Roxbury News: Philly Schools: Governor Corbett and Senator Pileggi
NEPA
Times-Tribune: Plans dropped for chopper refueling site in Pike County
Times-Tribune: Supreme Court's DNA decision ripples in local law enforcement
Citizens Voice: Forty Fort police chief denies cover-up
Citizens Voice: Group hopes to revive recreation trail project
Citizens Voice: Vision becomes reality in Back Mountain
Lehigh Valley
WFMZ: State Treasury holds $58 million in unclaimed property
WFMZ: Sen. Pat Toomey visits Sarah Murnaghan, girl in need of lung transplant
WFMZ: Edward Snowden, NSA whistleblower, has ties to Lehigh Valley
Reading Eagle: School district wrestling with new funding problem
Reading Eagle: City's fire department gets new lieutenant
North by Northwest
Erie Times-News Campaign '13 Blog: Schwartz leads Dem field for Governor
Erie Times-News Biz Buzz Blog: Erie's gas prices among lowest in the state
Williamsport Sun-Gazette: Local senator comments on transportation funding plan
Williamsport Sun-Gazette: LEGISLATIVE TALLY
Opinions
Pottstown Mercury: Rep. Joe Pitts: Wasteful spending common in D.C.
Altoona Mirror: No more 'passing the trash'
Tribune-Democrat: Targeting drunken drivers
Citizens Voice: DNA swabs aren't like taking photos or fingerprints
Blogs
Keystone Politics: J.D. Prose: Give Erin McClelland a Chance
Keystone Politics: What is Stu Bykofsky Thinking?
Keystone Politics: Why the PA Democratic Party is So Bad at Being a Political Party
Commonwealth Foundation: Podcast: Why Does Wholesale Privatization Matter?
PA Budget and Policy Center: Survey Finds Third Year of School Cuts Will Reduce Course Offerings, Cut Staff, Close Buildings