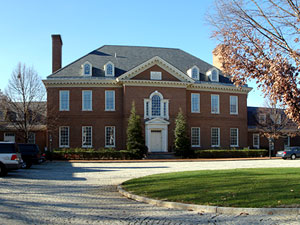 Rob McCord got into the Governor's race (pretty much) and Pat Toomey voted to move forward on the Senate immigration bill. Good morning politicos, here's the Buzz.
McCord Forms Governor Campaign Committee: Rob McCord has taken a concrete step toward a 2014 bid. The state Treasurer this week formed a new campaign committee called "McCord for Governor".
GOP sends "Welcome Basket" to Strouse: The NRCC gag is meant to portray the Democratic candidate as a DC-backed outsider who is new to the district.
Medicaid Expansion Stalls in Budget Talks: House and Senate Dems tried repeatedly Monday to force the issue on Medicaid expansion.
Toomey a "Senator to Watch" on Immigration: The U.S. Senate soon will take up immigration reform, an issue made even more complicated by internal GOP politics. Roll Call says Pat Toomey is a Senator to watch in the coming debate.
Statewide
Center for Public Integrity: Bob Casey bucks fundraising trend with beer bash
Capitolwire: Treasurer McCord forms gubernatorial fund-raising committee
StateImpactPA: DEP Fines Lehigh Valley Coal-Burning Plant for Air Pollution Violations
StateImpactPA: Chevron CEO: Industry Must Engage With Public Over Fracking Conerns
PA Independent: PA school districts look to cash stash to balance budgets
PA Independent: WATCHBLOG: Another PA Supreme Court justice under investigation
AP: McCord starts committee for Pa. governor's race
AP: House puts off vote on $28.3 billion Pa. budget
AP: Pennsylvania House panel advances child abuse law changes
Philadelphia
Philadelphia Inquirer: Exclusive: FBI probing Justice McCaffery over referral fees
Philadelphia Inquirer: HUD: Race affects homebuying, renting
Philadelphia Inquirer: It's crunch time for budget in Harrisburg
Commonwealth Confidential: The school funding debate – it's complicated
Heard in the Hall: The biggest factor in provisional balloting: Errant voters
Philly Clout: State Treasurer Rob McCord launches PAC for governor's race
Big Tent: GOP 'welcomes' carpetbagging Dem to Pa.'s 8th District
WHYY: Pennsylvania to replace Graterford prison with new $400 million facility
WHYY: Cyclists urge Pa. lawmakers to preserve funding for bike lanes, walking paths
WHYY: Pa. Senate Dems say Medicaid expansion could help fund Philly schools
Philadelphia Weekly: City Council wants you to push back against corporate personhood
Philadelphia Weekly: Things got tense between Nutter and Chris Hayes
CBS Philadelphia: Bill To Eliminate Philadelphia's Traffic Court Headed To Gov. Corbett's Desk
SEPA
Pottstown Mercury: Boyertown board OKs $97M budget with 2.5 percent tax increase
Pottstown Mercury: Regional housing market rebounds
phillyburbs.com: Arbitrator finds Bucks County justified in dismissing Penndel deputy
phillyburbs.com: Bristol mayor's race not done for some
Montgomery Media: State Rep. Madeleine Dean hosts quiz event at Rydal East Elementary School in Abington
Pittsburgh
Pittsburgh Tribune-Review: Peduto asks state to keep Pittsburgh under Act 47 during Capitol visit
Pittsburgh Post-Gazette: Pennsylvania Democrats fail to amend budget
Pittsburgh Post-Gazette: Port Authority changes in works
Early Returns: Charter schools for all in Philadelphia?
CBS Pittsburgh: Luke Ravenstahl Makes Rare City Hall Appearance
Southwest
Altoona Mirror: Trimming turmoil
Altoona Mirror: Tyrone Borough Council changes tune on fluoride
Tribune-Democrat: Commissioners adopt board to oversee foreign trade zone
Beaver Countian: New Comments – Old Video – Causing Uproar Over Councilman Gregory Trecha
Beaver Countian: Republican Committee: We Never Endorsed Dr. Gregory Trecha
South Central
The Sentinel: Mechanicsburg school district balances budget without tax increase
The Sentinel: Boiling Springs High School continues public hearing on teacher's discharge, reaches tentative agreement
Patriot News: Harrisburg hikes rates to park, play and build
Patriot News: Mechanicsburg Area School Board approves no-tax-increase budget for 2013-14
Patriot News: Harrisburg City Council slams receives for health officer exit
Patriot News: Reinstatement hearing continued for Boiling Springs teacher suspended over drug indictment
Patriot News: Five takeaways from Gene Vano and Sybil Knight-Burney about Harrisburg schools
Patriot News: State court backs 30-to-60-year jail term for midstate man convicted of raping two children
Daily Record: Different reactions to in Pa. to federal government's Plan B pill decision
York Dispatch: Legislature's urban affairs committee to hold hearing in York
York Dispatch: Candidate for governor visits W. Manchester's Voith Hydro
Lancaster Online: District judge suspended for fixing her own parking tickets is allowed back in courtroom
Lancaster Online: City council members seek report on police shooting of homeless man
Lancaster Online: Hike in interest rate on loans would cost about 10,000 college students here
Lancaster Online: Manheim Mayor Phillips resigns post
Lancaster Online: As state debates county trying to map human services funds
Roxbury News: Appropriations Chair William Adolph: "Having a full day tomorrow just made sense to us."
NEPA
Times-Tribune: Casey-College students face added, unnecessary costs on student loan rates
Times-Tribune: PennDOT-123 bridges to be posted without more funding
Citizens Voice: County denies release of controller emails
Citizens Voice: Wright Twp. supervisors call for wage law amendment
Citizens Voice: Dallas School Board approves final $33.6M budget
Lehigh Valley
Express-Times: Former Nazareth mayoral candidate gains write-in nod to run for council seat
Express-Times: Saucon Valley School Board has vacancy after Sharon Stack resigns
WFMZ: Easton city council to vote on payment for former officer
North by Northwest
Erie Times-News Campaign '13 Blog: State Rep. Bizzarro's take on the Pa. budget
Centre Daily Times: State College residents upset with borough secrecy over Columbia Gas lawsuit
Williamsport Sun-Gazette: House GOP protects $28.3 billion budget plan
Opinions
Tribune-Democrat: Crime panels buoy communities-This battle requires citizen involvement
Times-Tribune: It's criminal not to expand health care
Pottstown Mercury: Boyertown School Board turns its back on taxpayers
Blogs
Keystone Politics: Priorities
Keystone Politics: Why PA Must End Judicial Elections
Keystone Politics: GOP Blocks Senate Democrats' Medicaid Expansion Amendment
John Hanger: NERC Says Don't Be Like Texas Where The Lights May Go Out This Summer