Welcome to this week's edition of officials behaving badly. We have racial epithets, FBI probes, and more!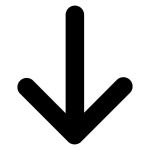 Richard Allan. He's a good reminder that all of us, on our best day, are one dumb email away from being unemployed. When news first broke that the Secretary of DCNR was being forced out of Corbett's cabinet, it looked like just another example of administration in a shakeup. Then it surfaced that it was about an email. Turns out Allan used a racial epithet about a black state employee – a wordplay on 'colored.' Oops.
Daylin Leach. The State Senator (D-Montco) somewhat audaciously sent Gov. Corbett a list of potential Supreme Court nominees that he and Democrats had pre-approved. On the letter Leach CC'ed, well, everyone. But yesterday Corbett named someone from Leach's list: Correale Stevens. Though the distinguished judge is someone Corbett might well have nominated without Leach's input, now the Senator gets strut around in his boss pants.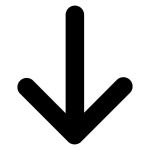 Seamus McCaffery. This week the Philadelphia Inquirer broke the news that Supreme Court Justice Seamus McCaffery is the subject of an FBI investigation pertaining to referral fees paid by private firms to his wife (who also worked in his office). Then the Legal Intelligencer reported that several courthouse sources say McCaffery contacted people in the Court of Common Pleas who were involved with McCaffery's wife's referral cases. What? A Pa. judge facing an FBI probe? In Philadelphia? Impossible!
Brad Koplinski. It's tough to make waves in a race for Lt. Governor, but Harrisburg City Councilman Koplinski did it this week. He rolled out 118 endorsements from across Pa. The list ranges from County Commissioners to Mayors, from county party chairs to state committee members, and represent 40 counties.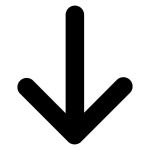 Michael Nutter. It's lonely at the top. In the past week: 1. The Supreme Court shot down Nutter's attempt to fast track an arrangement that would impose a new contract on city workers. 2. He got panned for a lame appearance on MSNBC about the massive Philly school closings/layoffs (he probably took it easy on Corbett et al. because the next day he had to beg Harrisburg lawmakers for more funding). 3. He's in a he-said/she-said with one of the city's Commissioners over polling station problems. 4. And last but not least, there's the barrage of questions about the city's management in the wake of the deadly building collapse last week.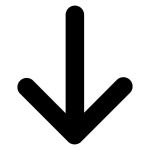 Democratic state committee. When it comes to delivery, the state party could use some work. Over the past 20 years, a PoliticsPA analysis found, only 45% of endorsed candidates won contested Democratic primaries. PAGOP endorsements carry more weight – and a success rate of 88% in contested primaries.
Tweet of the week: Kevin Strouse. He's one of the Democrats running for Congress. This week the NRCC sent him a "welcome" basket since Strouse moved from DC to Bucks Co. in March. But they went too far.
I can take most jokes, but calling me a Redskins fan is going too far. E-A-G-L-E-S EAGLES! (Pic: Wally at 4 months) pic.twitter.com/BpuuCo0c9i

— Kevin Strouse (@strouseforpa) June 11, 2013
Runner up goes to State Rep. Erin Molchany (D-Allegheny).
GOP budget: 5% increase for abstinence education, $0 for foreign languages. Less romance, less Romance (Languages) 😉 #pabudget

— Erin Molchany (@RepMolchany) June 10, 2013
Facebook post of the week: Russ Diamond. He's a good government activist from Lebanon County who ran for Lt. Gov. in 2010. How many elected officials out there wouldn't love to experience this feeling every once and awhile!