6/17 Ups & Downs
Pittsburgh Pirates. We're starting to wonder if "The Slide" could be coming to an end.  The Keystone State's "other" baseball team is 35-33 heading into the weekend – the first time they've been over .500 in June since 1999.  If you'd asked us earlier this year which June event would be more likely – the GOP dominated legislature and Governor agreeing on a budget, or the Pirates winning more than half their games – we'd have picked the former without thinking twice.  Looks like we may have to think again… To top it off, a Quinnipiac poll today found that PA fans root for the Phillies over the Pirates 51 to 22 percent. That's right, a whopping 22 percent of Pennsylvanians are willing to admit that they're Pirates fans!
The Unemployed. The session started with ambitious conservative plans to curtail unemployment compensation, and ended with a near-unanimous reform compromise that has both sides claiming victory. Earlier votes on UC reform showed that most lawmakers are sympathetic to their situation, and prefer to tread lightly on the issue.
.
Tom Marino. If ever a headline evoked the maxim 'Choose your battles,' this is it. "Marino: AARP lies to members" (From the Sunbury Daily Item)
.
.
.
John Wozniak. A lot of lawmakers have a lot of pet issues, but few of them match the resonance of the State Senator from Johnstown. Wozniak has been pushing for a decade to renew the PSU-Pitt football rivalry, even convening meetings on the subject between the two schools. This week it paid off, and PA's top teams will face each other in 2016 and 2017.
.
Jim Gerlach. Some Republicans are quietly waiting for the Medicare issue to fade, and no one would blame a perennial election target like Gerlach from doing the same. But in a blunt op-ed this week, the Representative defended the GOP's Medicare reforms and attempted to turn the issue around on Democrats.
.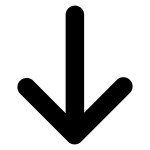 Luzerne County Labor Unions. In all, the union-backed Working Families for Better Government committee spent over $47,000 in the primary for Luzerne County Council. Only four of their 11 endorsed candidates won, a few of whom likely would have won anyway. The top vote-getter, Commissioner Stephen A. Urban, spent $366.