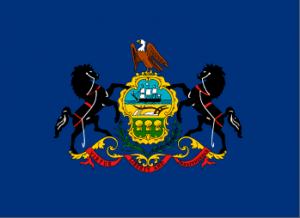 The budget fight continues, PA's delegation faces questions over the NSA, and the NYT takes a look at Philly schools. Good morning politicos, here's the Buzz.
Dems Wish Corbett Happy Birthday: If Gov. Tom Corbett thought he would get a reprieve from political attacks just because it's his birthday, he was way off.
PA Delegation Blasts Snowden, Reevaluates Patriot Act: Recent news about the NSA and domestic surveillance forces PA's members of Congress to reconsider the tradeoff between security and privacy.
PA-13: PASNAP Backs Leach: Leach won the support of a progressive nurse's union in his quest to win the Democratic nomination in the race for PA-13.
Heritage Scorecard: Perry, Rothfus Off to Conservative Start: But some Pa. Republicans received low scores from Heritage Action, an affiliate of the conservative Heritage Foundation.
Transportation Bill House Hearings Continue: A cavalcade of parties affected by SB 1 met to discuss the bill in Harrisburg Monday.
PREVIEW: PoliticsPA Celebrity Look-Alikes: Get excited, politicos: we're preparing another list of celebrity look-alikes, and they're good. We present our first pair to whet your appetite.
Statewide
New York Times: Budget Cuts Reach Bone for Philadelphia Schools
Capitolwire: State officials ask court to force NCAA into settlement talks
Capitolwire: Corman would consider $350 million tax cut rollback. House GOP divided
Capitolwire: Senate GOP hunts for 26 votes on McIlhinney liquor bill
Capitolwire: House panel discusses phase out of Turnpike payments for mass transit
Capitolwire: $300 million trimmed from May's IFO projection of $520 million revenue shortfall by end of FY2013-2014
StateImpact PA: Corbett Defends Impact Fee Over Severance Tax
StateImpact PA: Moniz: Department of Energy will most "Expeditiously" on LNG exports
PA Independent: Turnpike subsidies may cease under PA transportation bill — but when?
PA Independent: Pension reforms finally ready to move, even as state plans to keep underfunding
PA Independent: PA property taxes continue uphill climb as lawmakers debate reform
PA Independent: WATCHBLOG: Independent Fiscal Office forecasts modest growth next year
PA Independent: WATCHBLOG: Pa. Supreme Court says old judges don't have to go home, but they can't stay on the bench
State House Sound Bites: Gift disclosures here, but not for long
State House Sound Bites: Email released linked to DCNR chief's resignation
State House Sound Bites: Details scare as Senate GOP wrangles votes on liquor bill
State House Sound Bites: Squabble over business tax as school problems loom larger
AP: Corbett hits budget homestretch with lots at stake
AP: Pa. High Court upholds judge's retirement age
AP: Corbett signs anti-abortion coverage bill in Pa.
Philadelphia
Inquirer: Fasting to call attention to city schools' plight
Commonwealth Confidential: Corbett signs bill restricting abortion coverage under insurance exchange
PhillyClout: City Council Investigatory Committee announces schedule to look into building collapse
PhillyClout: S&P upgrades Philly's bond rating
Daily News: City schools, state money: annual tug of war
Daily News: A big man on the big screen
Heard in the Hall: Committee on Collapse to Meet Wednesday
Heard in the Hall: Bill Would Send Casino Dollars to Schools
SEPA
Phillyburbs: Supervisors to discuss gun buy back program
Phillyburbs: Water tank rehabilitation completed
Phillyburbs: Perkasie considers proposed apartment complex
Pottstown Mercury: Changes to 'Justice in Chester County' elusive to track
Delco Daily Times: Upper Chichester eyeing cameras for Johnson Avenue trouble spot
Montgomery Media: Cheltenham School District names Natalie Thomas as new superintendent
Pittsburgh
Tribune Review: Pittsburgh council member floats the idea of red light cameras
Tribune Review: State to close revenue office in New Castle
Tribune Review: Pittsburgh councilman Dowd resigning seat to head new children's nonprofit
Tribune Review: Ravenstahl, Peduto meet for first conversation since February mayoral debate
Tribune Review: Pittsburgh councilman calls for scrapping extended hours for meter enforcement
Post-Gazette: Pennsylvania ATF leader uses surges, social media in busts
Early Returns: ICA: Fed probe may impact funding
KDKA: City Councilman Dowd Resigns To Join Non-Profit
KDKA: Mayor's Former Bodyguard Prepares To Testify Before Grand Jury
KDKA: Voter ID Bill And Immigration Hot Topics For Pa.
Southwest
AP: CEO: Altoona merger with UPMC on track for July 1
Observer-Reporter: Former Cecil police chief target of audit investigation
Altoona Mirror: PennDOT embraces social media
South Central
The Sentinel: Mechanicsburg Borough Council says pool, parks not in danger
The Sentinel: Camp Hill School District holds the line on taxes; won't create new administrator position
The Sentinel: South Middleton school board approves 'modest' tax increase
The Sentinel: Tax hike, half-day kindergarten passed in final East Pennsboro budget
Patriot News: Another mayoral hopeful enters fray in Harrisburg
Patriot News: Corbett signs ban on abortion coverage in insurance exchange the state couldn't be bothered to run
Patriot News: State revenue picture grows brighter, according to Independent Fiscal Office forecast
Patriot News: Pa. Supreme Court upholds law requiring judges to retire at age 70
Patriot News: House GOP wish list adds new wrinkle to Pennsylvania transportation funding debate
Patriot News: South Middleton School Board approves resignation agreement with teacher suspended over drug indictment
Patriot News: Union agrees to Harrisburg School District's contract offer
Patriot News: Why Pennsylvania's voter ID law probably won't be affected by the Supreme Court ruling on Arizona's election law
Daily Record: Meet Buster, the county's new probation department employee
Lebanon Daily News: Labanon passes $61.M budget, complete with tax hike
Roxbury News: Archive video from May 15, 2013. – Is Nathaniel R. Curtis running for mayor of Harrisburg?
Roxbury News: Governor Corbett: Open letter to Pennsylvanians in support of pension reform
NEPA
Times-Tribune: Without more residency programs, medical school growth won't stave off doctor shortage
Times-Tribune: Attorney General hoping for funding to launch gang unit, says first assignment would be Hazleton
Times-Tribune: LRCA to focus on community outreach
Standard Speaker: City council to vote on temporary code official hire
Pocono Record: McDonald's franchise sued over debit card pay plan
Lehigh Valley
Morning Call: Suit: Park service cut public out of power line review
Express Times: Pennsylvania judges can be ousted over age, state Supreme Court rules
Express Times: Easton Area School Board to vote on list of staff cuts
Express Times: Alpha council to hear skate park presentation
Reading Eagle: Daniel Boone eyes ways to avoid more cuts
Reading Eagle: State utility commission suspends peak-energy programs
North by Northwest
Sun-Gazette: State Senate OKs bills on gas service
Sun-Gazette: Senior housing plan is going to City Council
Sun-Gazette: Logue Bridge name change awaits governor's signature
Onward State: Students Part of Anti-Marijuana group MMYV
Opinions
Post-Gazette: Experience counts: Corbett chooses well in filling Orie Melvin vacancy
Altoona Mirror: Onus on PennDOT to show (olive) branch
Phillyburbs: Gene ruling makes sense
Delco Daily Times: Editorial: 'Legal' invasion of privacy doesn't make it right
Blogs
Commonwealth Foundation: Pa's Economy Improves, but far from the best
Commonwealth Foundation: Pension cost Conundrum: Cut Teachers or Raise Taxes
2 Political Junkies: The Latest OUTRAGE!
John Hangar: Coal's Great 2012 Means It Could Displace Oil To Become The World's Number 1 Source of Energy
John Hangar: PA Extraction Industries Positions Down 4% Since 2012
Above Average Jane: PA Tries to Repeal Sports Equity
Lehigh Valley Ramblings: Construction Imminent for 832-Unit Madison "Farms"
Pittston Politics: If anyone can pull off a write in off, Red can
Keystone Politics: What's the Right Length of Time to Judge a Member of Congress? The Current Two-Year Session
Keystone Politics: Whole Foods is a Frenemey of the Sustainability Cause
Keystone Politics: PA Senate Democrats Unveil Budget Proposal
Keystone Politics: One Democrat's Take on the PA Dem's State Committee Meeting