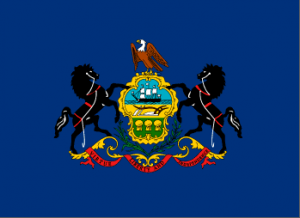 Costa proposes a new redistricting plan, Peduto defends Pittsburgh, and the state Senate looks to take on pensions over the weekend.  Good morning politicos, here's the Playbook!
Costa Offers New Path for Congressional Redistricting: State Senator Jay Costa is proposing a new way to change Congressional districts are drawn in Pennsylvania that does not require the Constitutional amendment.
Post-Gazette: Mayor Peduto slams Trump for name-dropping Pittsburgh: When Bill Peduto campaigned this spring for re-election, he banked on Pittsburghers' distaste for the president. The mayor aired a 30-second TV spot that knocked Donald Trump over health care and education, even calling him a New England Patriots fan. "And I was elected with nearly 70 percent of the vote," Mr. Peduto said Thursday evening, swiping again at the White House after Mr. Trump referenced Pittsburgh in an announcement withdrawing from the Paris climate agreement. "This city does not support the initiatives that he is doing. This city is adamantly opposed to them.
City and State: PA Senate to hold snap weekend meeting on pension deal: Sources confirmed that the PA Senate will convene an unusual Sunday meeting to vote a highly anticipated pension bill out of committee, ahead of a looming budget deadline. Senate President Pro Tempore Joseph Scarnati's office confirmed a meeting would take place on Sunday to vote a version of SB-1, a vehicle for final pension reform legislation, out of the Appropriations Committee. A Thursday vote will follow in the House.
Statewide
State House Sound Bites: Report shows in PA and other states, trans people aren't treated equally
State House Sound Bites: State launches a website for its (still-tenuous) corrections consolidation plan
PLS Reporter: Rep. DeLuca calls for PDE oversight of troubled Penn Hills School District
Capitol Wire: Capitolwire: Safe water issue percolates at Capitol.
Capitol Wire: Capitolwire: Senate gambling bill creates development fund.
StateImpactPA: PA, Philadelphia will press on with climate policies despite Trump withdrawal from Paris pact
Philadelphia
Philly Voice: Philly, other cities to defy Trump's decision on Paris accord
Philadelphia Business Journal: Federal judge says Chamber of Commerce can't sue over Philly wage-equity law
BillyPenn: Kenney promises to uphold Paris Agreement targets locally
WHYY Newsworks: PA, Philadelphia will press on with climate policies despite Trump withdrawal from Paris pact
WHYY Newsworks: Philly Council, mayor to address violence in wake of Oh stabbing
Inquirer: Councilman David Oh on attack: 'I'm very lucky'
Inquirer: States, firms vow to defy Trump, press ahead with climate policies
SEPA
Pottstown Mercury: Experts at Pennsylvania conference say cannabis can help fight opioid epidemic
Pottstown Mercury: Montgomery County Commissioners advertise grant action plan
Bucks County Courier Times: Patrick Irving, Chairman of Lower Southampton's board of supervisors, resigns
Delco Daily Times: Hundreds continue to fight pipeline plan
Delco Daily Times: Meehan blasts Trump move to exit climate deal
Pittsburgh
WESA: Mayor Rejects Trump's Use Of Pittsburgh In Announcement Of Climate Accord Withdrawal
Pittsburgh Business Times: Peduto pushes back against Trump's Pittsburgh remarks
Tribune Review: Insurance commish says Affordable Care Act premiums to go up, but market 'stabilizing'
Tribune Review: Peduto is 'offended' Trump mentioned Pittsburgh in climate speech
Post-Gazette: Two tales of a city: Trump's Pittsburgh remark 'sadly misinformed' to some, 'a victory' for others
Post-Gazette: Trump's Pittsburgh shoutout elicits swift reaction
Post-Gazette: The White House explains: Why did Trump invoke Pittsburgh?
Post-Gazette: 'I was elected to represent the citizens of Pittsburgh, not Paris': Trump to pull out of Paris climate agreement
Post-Gazette: Rep. Tony DeLuca: Penn Hills schools need state financial oversight
Post-Gazette: Phila. councilman critically wounded in stabbing outside home
KDKA: President Singles Out Pittsburgh In Withdraw Speech, Mayor Says City Will 'Follow Guidelines Of Paris Agreement'
KDKA: Peduto Stresses Importance Of Green Infrastructure In Pittsburgh Water System
Southwest
WTAE: Local lawmakers respond to President Trump's withdrawal from Paris climate agreement
Beaver County Times: House committee told welfare reform depends on changing mindsets of recipients
Altoona Mirror: Eichelberger discusses health care, education
NEPA
Times-Tribune: Scranton City Council asks state attorney general to look into sewer sale
Citizens Voice: Toomey, police discuss ongoing drug epidemic
Citizens Voice: County manager unveils financial plan, warns of depleting funds for projects
Standard Speaker: Hazle Twp. voters lose GOP candidate for supervisor
The Times Leader: Luzerne County manager releases proposed capital plan
South Central
Patriot News: Trump: 'I was elected to represent the citizens of Pittsburgh, not Paris'
Patriot News: Will Pa. sue drug companies over opioid crisis?
Patriot News: Anticipated Pa. revenue for 2017 down in most categories through May
York Daily Record: President Trump's withdrawal from Paris pact caps new view on environment
York Daily Record: Sad Day for American and Our Planet
Lancaster Intelligencer: Depending on Trump, PA insurers' rate requests could rise from 9 percent to 36 percent
Lehigh Valley
The Morning Call – Capitol Ideas: Pa. officials react to Trump announcing U.S. exit from climate accord
Reading Eagle: Berks County delegation to D.C. reacts to climate accord exit
Reading Eagle: How President Trump's budget could harm medical research
Express Times: Fact check: Trump's shaky claims on climate accord
North by Northwest
Centre Daily Times: Trump turns to Supreme Court to move forward on travel ban
Centre Daily Times: States seek to fill the void after Trump dumped the climate pact
Williamsport Sun Gazette: Commissioners review bridges ahead of fee vote
Opinion
Times-Tribune: Write-ins ensure races; ease rules
Citizens Voice: Government gift ban is overdue
Standard Speaker: Write-ins cue independents
Carlisle Sentinel: Open letter to the taxpayers of Cumberland County
York Daily Record: Here's why we must keep TMI open
York Dispatch: Why do billionaires love charter schools?
Lancaster Intelligencer: Ethics-challenged Pennsylvania needs a fully functioning Ethics Commission
Erie Times-News: Our View: Gunfire sapping Erie's peace, potential
Daily News: School budget has pluses, but fiscal woes are on the horizon
Daily News: Primary shows ineffectiveness of Philly's Democratic organization
Daily News: Trump to Pittsburgh: Drop dead. Again
Daily News: Clout: About that Iceland trip, Mayor Kenney
Tribune Review: The VA's drug problem: Still short of 'Zero tolerance'
Patriot News: When it comes to TMI, let markets do their work: Editorial