Well wishes for Oh, Pittsburgh becomes the national focus again, Peduto makes national waves reacting to Trump's callout of Pittsburgh, and Fitzpatrick gets a leadership role in the fight against the opioid epidemic.  See who made this week's Ups & Downs!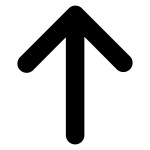 David Oh. Everyone is rooting for a speedy recovery for Philadelphia Councilman David Oh. He was stabbed late Wednesday night in front of his home in an attempted robbery.  Oh was was taking groceries out of his car when the attacker demanded the keys to the car, and stabbed Oh when he hesitated.  He was released from the hospital late Thursday afternoon and is expected to make a full recovery.  The incident is spurring city council into action to address the violence that has been occurring in Philadelphia.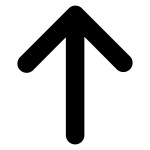 Pittsburgh. The city is once again in the national spotlight. In his announcement that the U.S. would be pulling out of the Paris Agreement, President Trump gave Pittsburgh a shout-out saying "I was elected to represent the citizens of Pittsburgh, not Paris."  People in Pittsburgh were quick to note that Clinton took 79% of the vote there. But across the Allegheny County line in the greater Pittsburgh region is one of Trump's strongest places in the state. According to the most recent Franklin & Marshall poll, 60% of those in the southwest approve of the job Trump is doing.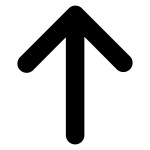 Bill Peduto.  Pittsburgh Mayor Bill Peduto is making national waves for his response to Trump's Paris Agreement announcement, including noting how strongly the city voted for Clinton.  Pittsburgh's pivot to a clean, modern economy is Democrats' most viable prescription for rust belt cities. Peduto's Twitter response has gained 107,000 retweets as of writing.  

John Chrin. Businessman John Chrin announced this week that he will be challenging Congressman Matt Cartwright next year.  Chrin immediately came under fire for owning a home in New Jersey, and in Fountain Hills, both of which are outside of the 17th district.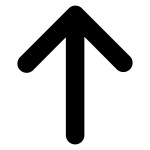 Brian Fitzpatrick.  Congressman Brian Fitzpatrick was named vice chairman of the House's Bipartisan Heroin Task Force.  The position will give Fitzpatrick more influence in Congress, and allow him to show he is working towards one of his campaign goals of combating the opioid epidemic.

Joseph Brimmeier.  Former Turnpike CEO Joseph Brimmeier was denied reimbursement of his legal expenses by the Pennsylvania Supreme Court.  The ruling keeps Brimmeier on the hook for $300,000 in legal expenses.  

Gifts to lawmakers.  The annual reports of gifts given to Pennsylvania lawmakers was released this week, leading to increased calls for a gift ban and a very close analysis of every gift received by lawmakers and who gave it to them.  
Bonus Up/Down: Every week, PoliticsPA will be including a bonus up or down, that is exclusive to Playbook email subscribers.  To sign up to see the bonus arrow click here.
The tweet of the week goes to the Philadelphia Police Department for their driving tips and use of covfefe:
Roads are still slick from last night's rain. Please use your wipers and drive with covfefe

— Philadelphia Police (@PhillyPolice) May 31, 2017