It's been a busy week from Harrisburg to DC. Lawmakers come close to a budget, the TV wars heat up in PA and suddenly everyone in world is a Wawa connoisseur. Here are this week's Ups & Downs.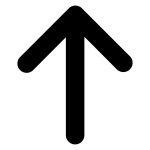 Wawa. One can argue whether Mitt Romney embarrassed himself or made a cohesive point when he used touch screen sandwich ordering as a metaphor for the private sector. But there can be no debate that the resulting kerfuffle helped to raise the company's profile. One thing that struck us was just how many national media pundits personalities know Wawa and its signature hoagies.
TV viewers. Unlike political junkies, most folks don't like the bombardment of political ads. Well John Q. Public is in for a treat, because PA is already seeing a hefty share of ad dollars despite being four and a half months away from the election. This week, a pro-Romney super PAC, an anti-Obama super PAC, and the Obama campaign itself unveiled new TV ads – on top of the ads that a pro-Obama super PAC is already airing in the state. The weekly total is nearing $3 mil.
Mark Critz. The Congressman's campaign rolled out an internal poll that shows a 10 point lead in his highly competitive race, and continued its message dominance with an attack on Keith Rothfus vis-a-vis Medicare cuts. We were on the verge of giving a split up/down on account of the publicity around his decision to skip the Dem convention, but we didn't on account of the fact that lots of candidates do it – and his camp was candid about trying to avoid Obama.
Delco GOP. The Delco Daily Times this week revealed that Paul Summers, the Republican volunteer who forged signatures for Pat Meehan in 2010, has landed a cushy job at an agency that does a lot of business with the County. Talk about bad optics.
.
.
.
.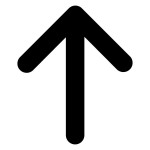 Harrisburg's best and brightest. For the past two weeks, PoliticsPA has brought you our lists of the smartest, savviest and most influential staffers in the legislature. Say what you will about politicians, but the people working for them are sharp. Check out Harrisburg's Smartest Staffers: the top 10 working for the Senate Republicans, Senate Democrats, House Republicans and House Democrats.
.
.
Budget Belt Tighteners. Governor Corbett relented on his proposed spending figure, allowing GOP lawmakers to add another $500 million in spending. That's great news for them, heading into an election year, and decent news for Dems, who had now way of preventing it from being worse. But it's disappointing news for conservatives who think the state still spends too much – a sign that the Republican caucuses aren't quite as far to the right as they'd hoped.
.
Tweet of the week: Mary Wilson, WITF
Leave the spreadsheets. Take the cannoli. RT @Capitol_Ideas: No #pabudget deal, but there is Cannoli in the executive suite.

— Marywilson (@Marywilson) June 19, 2012