Woodruff's finance reports were inflated, animal rights has a big week, medical marijuana growers find out who will get licenses, and Pawlowski faces more troubles in Allentown.  See who made this week's Ups & Downs!

Dwayne Woodruff. We learned this week that Supreme Court candidate Judge Dwayne Woodruff inflated his fundraising by over a quarter million dollars.  The revelation is raising questions among some fundraisers about what caused the massive shift in his reports.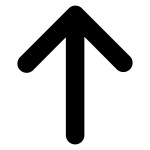 Animal Rights.  Libre's Law passed both the state Senate and House this week and will be signed by Governor Tom Wolf.  The law strengthens the protections of animals in the commonwealth and has been pushed by the Humane Society and moved helped Pennsylvania join 47 other states with felony statutes about animal abuse.  

Ed Pawlowski.  The Allentown Mayor got bad news this week after two more plead guilty in the FBI's investigation into pay to play scams in Allentown, further implicating the Public Official No. 3 who fits Pawlowski's description.  Pawlowski also faced a unanimous veto override vote by city council after he vetoed a ballot initiative that would place term limits on mayors in the city.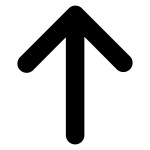 Medical Marijuana Growers.  The first round of licenses went out for medical marijuana growers and processors in Pennsylvania.  The 12 recipients of the licenses have six months to get up and running.  This is coming on the heels of Governor Tom Wolf telling U.S. Attorney General Jeff Sessions that the federal government should not interfere in Pennsylvania's medical marijuana program.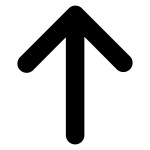 Tobacco Fund.  One of the ways to close the budget deficit for next year being floated is taking a loan out against the tobacco fund, and using that money to cover the costs.  If this is done correctly it can close the deficit and be paid back easily.  If it doesn't go well, it could kick off a path much like the Harrisburg incinerator debacle the House and Senate held many hearings on a few years ago.  

Seth Williams.  Philadelphia District Attorney Seth Williams sat on the other side of the courtroom for the first time this week as his federal corruption trial began.  

Mike Hanna. Governor Tom Wolf left State Rep. Mike Hanna holding the bag, announcing he will veto Hanna's bill to prevent towns and cities in Pennsylvania from banning plastic bags.  Hanna introduced the bill to protect jobs at a plastic bag factory in his district.
Bonus Up/Down: Every week, PoliticsPA will be including a bonus up or down, that is exclusive to Playbook email subscribers.  To sign up to see the bonus arrow click here.
The tweet of the week goes to PennLive reporter Wallace McKelvey for his observations on the redactions from the medical Marijuana information:
In one of the Pa. medical marijuana applications, even a state logo was part of the redactions. Explanation please, @PAHealthDept @jjabbott. pic.twitter.com/VzEDs1pzN0

— Wallace McKelvey (@wjmckelvey) June 21, 2017