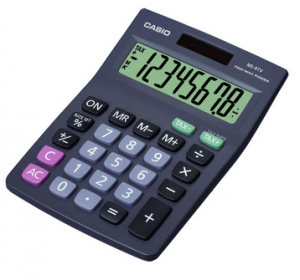 Republicans head into their state committee weekend with loads of uncertainty about the state budget – but signs of progress. Good morning politicos, here's the Buzz.
Don't forget to check back later for the Ups & Downs.
Friday Budget Buzz: The Logjam Shifts: Where there is smoke there is fire, and House and Senate seemed to have caught it Thursday. Forward motion was felt on two of their biggest agenda items: transportation and liquor.
Gun Group Ad: Pat Toomey = Arlen Specter (With Video): The National Association for Gun Rights blasts Pat Toomey's push for background checks, comparing him to the late Senator.
McGinty Officially Files for PAGOV: Former DEP Sec. Katie McGinty has filed the paperwork and is officially a candidate for Governor. Former PA Dems Chair TJ Rooney will chair her campaign.
Unions, Uninsured Protest for Medicaid: While the legislature remained in deadlock over budgeting Wednesday, protesters took to Harrisburg's streets to argue for Medicaid expansion.
Details About New Liquor Plan Emerge: A new Republican privatization proposal will be taken up by the Senate Friday afternoon.
House Committee OKs Transportation Bill: One of Gov. Tom Corbett's major budget priorities this year is a bit closer to passage, but its fate is still uncertain.
Smith Suggests Pension Reform May Have to Wait: Several state GOP leaders, led by Speaker Sam Smith, indicated pension reform may be pushed back in order to tackle other issues.
Statewide
State House Sound Bites: Senate GOP, blinders on, search for passable alcohol plan
State House Sound Bites: Medicaid push may go as far as the House
PA Independent: Marriage equality is 'still a heavy lift' in Pennsylvania
StateImpactPA: Senate Panel Examines Complaints Of Underpaid Gas Royalties
Capitolwire: House Transportation panel poises chamber for Saturday funding amendment debate
Capitolwire: Senate pushes off liquor debate, returning to session Friday night
Philadelphia
AP: Ethics panel finds misconduct by Philly judge
Inquirer: Awaiting state aid, SEPTA adopts temporary budget
Inquirer: Gay-marriage ruling sparks a bitter fight in Pa. House
Commonwealth Confidential: Gay marriage bill introduced in state House
PhillyClout: Pew: Philly should be able to collect 30 percent of delinquent property taxes
Phillynow.com: Philly protesters amongst those occupying Capitol for Medicaid expansion
SEPA
Courier Times: Reading Parking Authority accused of bias against Hispanic employees
Courier Times: Bensalem school board rejects Aramark, won't privatize facilities department
Daily Times: The Fight Over Gun Control: Women turning to arms
Daily Times: The Fight Over Gun Control: Senator seeks change in issuing licenses to carry guns
Daily Times: Upper Darby parking fees may see increase
Daily Times: Rutledge considers closing part of Waverly Terrace
News Herald: Pennridge School Board debates one-to-one laptop program
Daily Local: Governor candidate makes stop in W. Chester
Daily Local: W. Whiteland OKs 4-year police contract
Daily Local: WCASD teacher's union files unfair labor practice charges
Daily Local: Tredyffrin to speed pothole repairs with more spending
Pittsburgh
Post Gazette: Liquor privatization bill reworked in state Senate
Post Gazette: Pennsylvania House committee approves $2 billion plan to pay for roads, bridges, transit
Tribune Review: Five Allegheny County judicial candidates missed deadline to file campaign finance reports
Tribune Review: Standard & Poor's raised Pittsburgh's credit rating three steps
WPXI: Connellsville leaders talk adopting ordinance that would involve cat restrictions
Southwest
Observer Reporter: Canonsburg July 4 parade chair policy seems to be working
Tribune-Democrat: Jury commissioner posts nixed
Tribune-Democrat: Medicare program removes centers
Tribune-Democrat: Bill clears roadblock
South Central
Patriot-News: Liquor reform debate in Senate on hold for another day
Patriot-News: How the House transportation funding bill affects your wallet
Patriot-News: Bill to allow gay marriage in Pennsylvania to be introduced in the House
Patriot-News: Another day of mixed progress on Pennsylvania state budget issues
Patriot-News: Privatizing the Pennsylvania Lottery's management continues to be a Corbett priority
Patriot-News: Hershey Co. expects no impact from new school nutrition standards
Carlisle Sentinel: Carlisle area business officials talk Affordable Care Act
Carlisle Sentinel: Moyer hired as South Middleton superintendent
NEPA
Times-Tribune: After marriage decision, Pennsylvanians have hope, dismay, uncertainty
Times-Tribune: New rules aim to rid schools of junk food
Standard Speaker: Questions surround new school board vote
Standard Speaker: Area couples see ruling as 'huge step'
Lehigh Valley
Pennsylvania Ave: Gun rights group morphs Toomey into Specter in new ad
Morning Call: Allentown schools cut 151 jobs, hike taxes 8.2 percent
Morning Call: Casey plan would boost alternative fueling stations
Reading Eagle: City school board makes budget progress
WFMZ: Justice Department accuses Reading Parking Authority of bias
Express Times: Allentown Mayor Ed Pawlowski nominated as president of Pennsylvania Municipal League
Express Times: Nazareth write-in candidate doesn't live in ward he was nominated to represent, mayor says
North by Northwest
Sun-Gazette: State department secretary: Voter ID law valid
Sun-Gazette: Extortion charge filed after alleged affair
Centre Daily Times: Potter County judge to preside over Paterno family lawsuit
Centre Daily Times: Penns Valley school board approves budget without tax increase
Opinions
Patriot-News: The Supreme Court makes the right call in gay marriage cases: Editorial Quick Take
Times-Tribune: Wink, nod on voting rights
Inquirer: Roads, bridges, transit looking for attention
Tribune Review: The truth about liquor control
Blogs
Keystone State Education Coalition: Pennsylvania Education Policy Roundup for June 27, 2013: ..some estimates say the Delaware loophole causes Pennsylvania to lose as much $450 million a year in tax receipts.
Commonwealth Foundation: What Can You Do?
Keystone Politics: Chuck McIlhinney's Alcohol Reform Bill Calls Democrats' "Modernization" Bluff
Keystone Politics: Democrats for Booze Vouchers