Lawmakers are racing to finish the state budget. See who looks to cross the finish line, and who stumbled.
Brian Sims and Daryl Metcalfe. Both of these state Representatives got what they wanted this week: national attention. Sims, the first openly gay person elected to the state legislature, stood on the House floor Wednesday to celebrate the US Supreme Court's decision to nix the Defense of Marriage Act. He became a Huffington Post hero when he was blocked from doing so. In an uncommon and uncollegial move, Metcalfe withdrew unanimous consent to deny Sims the chance to speak. Metcalfe, the state's most outspoken elected conservative, got to bask in the liberal antipathy he so enjoys when he called Sims' effort an, "open rebellion against God's law."
Kathleen Kane. She's got jokes! The Attorney General spoke at the Pa. Press Club luncheon this week and cracked up the crowd with some standup shtick: For example, as legal proceedings got under way at Dauphin County courthouse in the PA Turnpike pay-to-play scandal (in which Kane charged eight people), she said she tried to use her turnpike E-ZPass but it was rejected and a photo of her popped up "with a red line through it." It helped defrost the relationship between Kane and the club, members of whom still recall that she was the only candidate ever to cancel a scheduled appearance at the club back in September.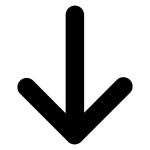 Seth Williams. The Philadelphia District Attorney continues to deal with unrest and low morale in the office ranks. This week, it broke out into the public. Philly Post published a [redacted] version of a highly unflattering letter circulating among employees. PM reports: "Once higher-ups inside the office got wind of this letter-bombing, plainclothes investigators and managers were dispatched to confiscate the unopened letters from employees' mailboxes and directly from employees who had already retrieved them."
Vincent Hughes. Somehow, the Democratic state Senator from Philadelphia managed to talk his GOP colleagues into taking a tough vote on Medicaid expansion. It puts any potentially vulnerable incumbent on the hot seat because it's likely to be a big issue in 2014. It also might antagonize the Governor and House Rs, who oppose it because either A) they want the Governor to be able to do it in his own way in his own time or B) they hate the idea of expanding government. It took a big lift by Hughes to make it happen.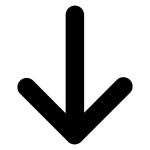 PAGOP. No cocktail events? No receptions? Booooring. For the first time in years, a state committee meeting will feature no extracurricular cocktail events when Republicans meet this weekend in Hershey.
.
.
Scott Cooper. He's the outgoing president of the Pennsylvania Association for Justice (formerly the Pa. Trial Lawyers Assoc.). He led the organization during the 2012 cycle, helping elect Kathleen Kane (first time ever the trial lawyers supported an AG candidate) and winning three Senate seats. The annual convention where he steps down and Jerry Lehocky is sworn in is this weekend in Bedford Springs.
Tweet of the week: Steve Esack, Allentown Morning Call explains how everyone who covers the budget feels at one time or another.
In PA Public Employee Retirement Commission meeting and feel like I'm giving birth to an actuary.

— Steve Esack (@sesack) June 25, 2013