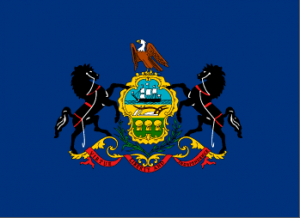 A few polls and $10,000 lead the news. Good morning politicos, here's the Buzz.
Corbett Keeping Campaign Cash from Donor Under Investigation: Businessman Brian Bolus, whose company Minuteman is currently under federal investigation, gave $10,000 to Corbett's 2010 campaign.
UM/Muhlenberg Poll Grab Bag: Gun Control, Marcellus, Marijuana and Health Care: A newly released poll by Muhlenberg College and U. Michigan surveyed public opinions on gun control, gas drilling, marijuana and health care.
5/31 Ups & Downs: You can always count on lawmakers to keep things interesting. See who made this week's Ups & Downs in addition to Jess White.
Reader Poll: Should Wagner Run for Governor? Jack Wagner fell 12 points short in his run for Pittsburgh mayor. His old school style lost out to technocrat City Councilman Bill Peduto. But should that be the end of the road for the former state Auditor General, or should he ride again?
Reader Poll: Democratic Superior Court Results Most Surprising: PoliticsPA readers said they were most surprised by the Democratic primary for Pa. Superior Court.
Statewide
AP: Most Pa. Democratic candidates avoiding gubernatorial forum
AP: Corbett protests switching children to Medicaid
AP: Pa. House GOP stance on road funding takes shape
AP: Most Dem candidates avoiding gubernatorial forum
State Impact: Gas Industry Supporters Don't Accept Rep. Jesse White's Apology For Online Bullying
PA Independent: Future credit-rating downgrades among unseen costs of PA pension crisis
PA Independent: Week in Review: Lawmakers set stage for a budget scramble in June
PA Independent: WATCHBLOG: PA walks away with $1.48 billion in casino tax revenue
State House Sound Bites: Anti-prison activists to rattle Capitol cage Monday
State House Sound Bites: For ideas to help cities, lawmakers go to the source
Philadelphia
Inquirer: Council advances Nutter's cigarette tax
Inquirer: Latinos protest outside Corbett's Phila. office
Daily News: Ex-prosecutor claims racial discrimination
Philly.com: Political judo: Majorie Margolies turns weakness to strength
Commonwealth Confidential: More money for the Legislature?
Big Tent: Margolies comeback tour roundup
News Works: The final month: State Rep. Kinsey recalls good times in the GHS class of 1976 as bitter end nears
NBC: Philly Police-Involved Shootings Cost Taxpayers Millions
CBS: Philadelphia City Council President Hopes to Keep Schools Intact
SEPA
Delco Times: Philly school leaders approve 'doomsday' budget; arts, sports on chopping block
Declo Times: Delco council activates heat plan to help public keep cool
Delco TImes: Gov. Tom Corbett to Williamson grabs: Put skills into service
Delco Times: Sebelius seeks review of of Delco 10-year-old's plea for lung transplant
Delco Times: Council awards Fair Acres deal
Delco Times: Chester residents march against violence
Daily Local: State Supreme Court calls Bruno fed case 'scant and shaky'
Bucks Local News: Congressman Mike Fitzpatrick earns Legislative Leader Award from the Humane Society of U.S.
Bucks Local News: Students from the Council Rock Coalition for Healthy Youth raise concerns at state hearing over Governor's Liquor Privatization Plan
Montgomery News: Methacton board approves bid to replace planetarium
The Mercury: Pottsgrove board moves ahead with $31M high school renovation
AP: New prison being built in suburban Philly
AP: Chelsea Clinton's mother-in-law enters Pa. congressional race
Pittsburgh
AP: Heinz Endowments funds drilling foes and backers
Tribune Review: Rep. White's 'Victoria Adams' alias not the ID of Poconos murder victim, he says
Tribune Review: Washington County commissioners get 3 bidders for property value reassessments
Post-Gazette: For Peduto strategist Matt Merriman-Preston, 'the battle is in his blood'
Post-Gazette: Bill Peduto looks for county's help in creating a 'mini-Manhattan' in Downtown Pittsburgh
KDKA: Fitzgerald's Relationship With Peduto A Partnership
KDKA: County Chooses New Health Director
Southwest
Altoona Mirror: Antitrust concerns with UPMC debated
Altoona Mirror: UPMC's ARHS acquisition deal far from completed
Observer-Reporter: A 'social welfare' group that nobody knows
Observer-Reporter: Washington County opens proposals for reassessment
Tribune-Democrat: PennDOT awaiting outcome of probe
Tribune-Democrat: Wozniak may eye lt. gov.: Touts connections in the legislature
South Central
Harrisburg Patriot News: State OKs Harrisburg School District's financial, academic recovery plan
Harrisburg Patriot News: State Sen. Rob Teplitz staff will hold mobile district office hours
York Dispatch: Tax break approved for $2.6 million York City project
NEPA
Times Leader: Key county jobs are up for grabs
Times Leader: District passes final proposed budget of $30.1 million
Times-Tribune: Throop council race still unclear
Citizens Voice: County council wants elections board review
Citizens Voice: Budget bill boosts several watchdog agencies
Pocono Record: Monroe County's super supers: Two roles, two salaries
Lehigh Valley
Express-Times: Phillipsburg, Easton officials prepare for Route 22 construction
Express-Times: DeSales University names former Bethlehem officer as new police chief
Express-Times: Braden Airpark closure would break local pilots' hearts
WFMZ: City Center latest in series of developments in Allentown
WFMZ: Marjorie Margolies enters crowded 13th district race in Pennsylvania
North by Northwest
Erie Times-News Campaign '13 Blog: Two for Erie County Council's DiMattio
Erie Times-News: Women in politics: moving forward or backward?
Williamsport Sun-Gazette: Tax provides funding after state budget cuts
Williamsport Sun Gazette: Legislation would close loophole that lets some off
Williamsport Sun Gazette: Officials to draw numbers to settle ties on May ballot
Opinions
Tribune Review: Pennsylvania surplus fit as a fiddle; expect to pay more
Post-Gazette: Full-time flop: In June, the Legislature punts on the big issues
Times Leader: It's a good thing we all have rights
Wayne Independent: Shame on all who let our roads crumble
Harrisburg Patriot News: Pension reform? What pension reform?
Express-Times: EDITORIAL: Transportation funding can't be put off any longer in New Jersey, Pennsylvania
Altoona Mirror: Altoona should probe email leak
Observer-Reporter: The people are speaking
News Works: To get young Philadelphians to vote is to fight against apathy
Delco Times: Guest Column: Pennsylvania law falls far short in protecting gay and lesbian residents
Blogs
Commonwealth Foundation: Cyber Schools: 1% of Education Spending
Commonwealth Foundation: Washington Liquor Privatization: One Year Later
Lehigh Valley Ramblings: Stolz Withdraws From Coveted Emmaus Mayor Race
Above Average Jane: Margolies Campaigns for PA-13