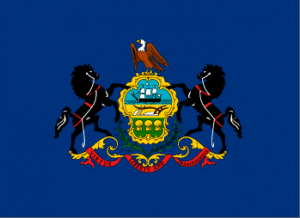 Pennsylvania's elected officials react to Trump's move on the Paris Agreement, and the ups & downs from the week.  Good morning politicos, here's the Playbook!
Pennsylvania's Elected Officials React to Trump's Decision on the Paris Agreement: Pennsylvania's elected officials are reacting to Trump's decision to pull the U.S. out of the Paris Agreement, spanning from applause to condemnation.
6/2 Ups & Downs: Well wishes for Oh, Pittsburgh becomes the national focus again, Peduto makes national waves reacting to Trump's callout of Pittsburgh, and Fitzpatrick gets a leadership role in the fight against the opioid epidemic. See who made this week's Ups & Downs!
Statewide
State House Sound Bites: Senate moves a new (but familiar) pension overhaul
PLSReporter: Sunday's Senate action starts week-long push to get pension reform to governor
CapitolWire: Investment fees, early retirement, employer cost calculation – other provisions of Senate pension bill beyond benefit changes.
CapitolWire: New pension plan being pushed by Senate appears to do less than their last pension bill.
Philadelphia
Inquirer: Man accused of stabbing Councilman Oh charged with attempted murder
Inquirer: Putin dismisses US claims about Trump, Russia and elections
Inquirer: Must-do for Congress: Raise debt limit, pass spending bills
Inquirer: Trump to host fund-raiser for South Jersey Rep. Tom MacArthur
Inquirer: From garbage to gardens, composting gains steam
Philadelphia Magazine: What's the Next Step in Philly Marijuana Reform?
Philadelphia Magazine: What Philly's Congress Members think of Trump's Climate Deal Exit
WHYY – Newsworks: Wolf says Pennsylvania needs more confidence in ability to sustain business
Npr.org: Fact Check: Is President Trump Correct that Coal Mines are Opening?
Philly Voice: Trump touts travel ban, pledges support to UK amid London attacks
SEPA
Mercury News: Pennsylvania Senate GOP launches new effort to overhaul pension benefits
Mercury News: Activists hold March for Truth at Pottstown's Riverfront Park
Bucks Local News: Pennsbury School Board expected to approve final 2017-18 budget with 2.3 percent tax increase
Bucks Local News: Trump: This bloodshed will end
Delco Daily Times: Communities meet to promote positive police interactions
Pittsburgh
Tribune Review: Pennsylvania Senate expected to vote on public pension overhaul Monday
Tribune Review: Somerset mine officials invite President Trump to opening
Tribune Review: McCandless officials stiffen penalty for smoking in parks
Post-Gazette: 11 legislators come out against extending Mon-Fayette Expressway
Post-Gazette: New PA ABLE program helps disabled save funds without risking penalties
Post-Gazette: Bill would require time limits and work for Medicaid recipients in Pa.
WESA: PWSA To Halt Partial Lead Line Replacements, For Now
WTAE: Pittsburgh marches for truth in light of U.S. withdrawal from Paris agreement
Southwest
Beaver County Times: Shell, FirstEnergy: Still working to reduce emissions despite U.S. pullout from Paris agreement
Beaver County Times: Beaver County won't participate in state's black fly spraying
Altoona Mirror: McGinnis: State gov't 'lousy'
Johnstown Tribune-Democrat: Trump points to travel ban after reports of London attacks
NEPA
The Times Leader: NAACP learns Wilkes-Barre agrees to close city hall on MLK Jr. Day in 2018
The Times Leader: Increased Wyoming Valley Levee fee bills mailed last week
Citizens Voice: Chris Kelly: Pennsylvanians must dump politics of greed, waste, regret
Standard Speaker: City blight committee focusing on St. Joe's
South Central
Patriot News: Pa. pension bill passes Senate Appropriations Committee; floor vote set up for Monday
Patriot News: Pennsylvania representative to join Trump in launching weeklong push on infrastructure initiative
Patriot News: Despite Trump, 2 state senators vow to keep Paris pollution mandates for Pa.
Patriot News: New Pa. pension proposal barely moves needle on costs; carries modest cuts in benefits for future hires
Carlisle Sentinel: Court Debt: Bail bill could drive county prison costs
Lancaster Online: PA hunters will pay for rules digest as hunting license fees remain unchanged for 2017-18
Lancaster Online: How should statewide judges get their jobs? Rep. Cutler pushes for merit-selection, not election
Lehigh Valley
Reading Eagle: Key issues in Pennsylvania's state budget battle
Reading Eagle: Pennsylvania Senate Republicans advance new effort to overhaul pension benefits
Reading Eagle: Seeking limits on gifts for Pennsylvania's elected leaders
Morning Call: Battle over workers' comp-opioid bill in Pennsylvania Legislature
Morning Call: Former Allentown mayoral candidate Sam Bennett to burn red campaign jacket
Morning Call: Candidate tapped for open Lower Macungie commissioner seat
North by Northwest
Centre Daily Times: ClearWater Conservancy launches Centred Outdoors program
Erie Times-News: Bar association plans to raze Erie building
Erie Times-News: City Council could still consider outdoor dining easement fee
Erie Times-News: Rep. Thompson: Trump is doing 'great job'
Opinion
Patriot News: It's his 100th birthday, but which JFK are we celebrating?: Charlie Gerow
Patriot News: Would the Gipper have a home in today's GOP?: Tony May
Patriot News: It's time to fix Pa's broken redistricting system: John Heapes
Philadelphia Magazine: Progressives, I Am Done With You
Mercury News: Hillary needs to stop looking in the rear view mirror
Daily Local News: Schools take on fight for fair funding in Pa.
Lancaster Online: Lancaster County school districts' savings funds are difficult to justify as taxes keep rising
Reading Eagle: Editorial: President needs to adopt smarter, gentler diplomacy
Tribune Review: The wealthy & taxes: A lesson unlearned
Tribune Review: More airline subsidies: Flights of fancy
Daily News: Pennsylvania's gambling addiction needs intervention
Inquirer: Budget brings an avalanche of pain
Inquirer: For now, act locally to fight climate change