Can you remember the last time a big poll came out and it earned the Governor an Up arrow? Neither can we. Here's who won the week, and who lost.
Tom Corbett. His polling numbers have been so bad for so long, it's sometimes possible to forget. But if any candidate for any office anywhere saw a poll with job approval ratings in the low 30s, where they were losing the 'deserves re-election' question by 20 points, it would raise serious alarm bells. No doubt that's the case for Corbett. But his biggest problem is this: he has not demonstrated the ability to move his numbers at any point in his tenure. Plus the same poll found him upside down on Penn State issues. And even if there were no poll this week, he'd get a down arrow because his PR-based lawsuit against the NCAA was thrown out of court.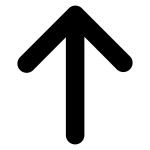 Jim Cawley. The Lieutenant Governor had a better week. He came out on top of a heated exchange with state Sen. Jim Ferlo (D-Allegheny) during a hearing about liquor reform. Ferlo crossed a line during his impassioned criticism of privatization and Cawley called him out for making it personal, finally giving the pro-privatization folks a voice for their indignation.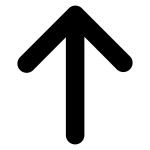 John Rafferty. It's been debated – and put off – for years. But Sen. Rafferty (R-Montco), the Chair of the state Senate Transportation Committee, got it through this week. His chamber to pass a sweeping legislative package to fund transportation improvements across the state. It passed the Senate 45 to 5, a testament to his statesmanlike effort.
Pittsburgh Post-Gazette. The Steel City newspaper went to the U.S. Supreme Court over its efforts to report from inside Pa. polling places. Or at least, they tried to go to Court. SCOTUS declined to hear the case, meaning a state law stands that prohibits the press from the polls. The PG argued that concerns over voter fraud as well as voter ID require accountability for officials.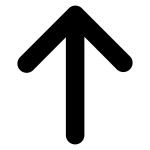 Kevin Strouse. The Dem running for Congress in PA-8 (Bucks County) is getting a little help from a big name. DCCC Chair Steve Israel is coming to Philly for a $1000-a-head event. The news comes despite the fact that another candidate has announced for the primary, meaning the DCCC looks willing to play favorites – at least for now.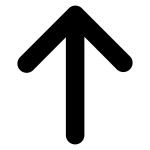 Dan Miller & Kevin Schreiber. The two newest members of the Pa. legislature were sworn in this week. Miller of Mt. Lebanon and Schreiber of York, both Democrats, each won a special election on May 21. Miller steps into the shoes for now-Sen. Matt Smith while Schreiber replaces now-Auditor General Eugene DePasquale. Welcome to Harrisburg, gentlemen – just in time for budget season!
Tweet of the week: State Rep. Mike Schlossberg, YOLO style.
@patrickmurphypa You Only Legislate Once. Love it.

— Mike Schlossberg (@MikeSchlossberg) June 4, 2013
@patrickmurphypa Actually that sounds like the beginning of the best floor speech ever. "Mr. Speaker, I rise because YOLO!!!!"

— Mike Schlossberg (@MikeSchlossberg) June 4, 2013