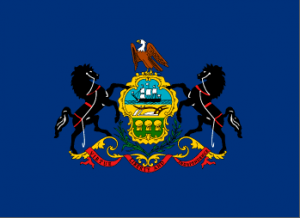 Casinos push back against video gaming terminals, the field for U.S. Senate grows, and a new reader poll.  Good morning politicos, here's the Playbook!
Reader Poll: Who is the Strongest Republican Senate Candidate in a General Election?: With the field of Republican candidates for U.S. Senate growing, we want to know who is the strongest candidate for a general election.
Casinos Push Back Against VGT Legalization: Pennsylvanians For Responsible Government is launching an ad campaign against the push to legalize video gaming terminals in Pennsylvania.
Businessman Officially Jumps into Senate Race: Businessman Paul Addis has made it official, he is running for U.S. Senate next year.
Statewide
PLSReporter: VIDEO: Rep. Rick Saccone discusses gift ban legislation
PLSReporter: VIDEO: Rep. McCarter discusses changing the way charter schools are funded
PLSReporter: School district study seeks to address problems in proposed FY 17-18 budget
PLSReporter: Vulakovich calls for legislative committee to study rail service between Pittsburgh, Harrisburg
PLSReporter: DePasquale, Torsella warn lawmakers that internal borrowing to plug General Fund holes might be a thing of the past
PLSReporter: Constitutional change to fight Philadelphia job stagnation begins second march through legislature
PLSReporter: Pittsburgh City Council looks to attract developers with tax abatement extensions
PLSReporter: House sends sweeping gaming expansion bill to Senate
City and State: Internal borrowing to plug General Fund holes may be untenable
StateImpactPA: Lawmakers, state officials clash over regulatory oversight
State House Sound Bites: Abortion rights opponents push for action on two bills
State House Sound Bites: Fiscal officers: PA's too low on cash, may have to borrow from outside
Philadelphia
Philly Voice: Pa. Sen. Scott Wagner to John Oliver: Sure your 'super liberal viewers' got 'big laugh'
Philly Voice: Watch: DA candidate Larry Krasner discusses vision for Philadelphia
Philly Voice: Comey to Congress: President Trump told him 'I need loyalty'
Philly Voice: Philly sees big increase in millennial voter turnout
Philadelphia Magazine: Trump Taps Former Christie Lawyer for FBI Director
Inquirer: Budget crunch: Pa. faces possible $3 billion shortfall
Inquirer: Pennsylvania may need outside lending help to prop up budget
Inquirer: Trump administration waives ex-lobbyists into government
Inquirer: Millennial voting up (but still down) in Philly's May primary
Inquirer: Council shows skepticism on Rebuild plans, seeks more control
KYW Newsradio: Pennsylvania House OKs Biggest Gambling Expansion in Years
SEPA
The Mercury News: Pennsylvania House gears up for huge gambling expansion vote
The Mercury News: Trump to nominate ex-Justice Department official to lead FBI
Bucks County Courier Times: House lawmakers pass bill to create volunteer regulations for recovery houses
Montgomery News: Democrats furious at evasive answers at hearing
Pittsburgh
KDKA: 3 Pa. Lawmakers Ask Gov. Wolf To Void Property Sale To Group That Consults For Muslim Schools
KDKA: Pennsylvania House Gears Up For Huge Gambling Expansion Vote
KDKA: Pennsylvania May Need Outside Lending Help To Prop Up Budget
WESA: Wolf Says Pension Reform Will Trim Liability By At Least $10B
WESA: Ex-Energy Exec Enters Pennsylvania's US Senate Race
WESA: Lawmakers Spar With State Officials Over UC Spending
Post-Gazette: Mayors of Pittsburgh and Paris pen New York Times Op-Ed
Post-Gazette: House vote expected Thursday on PWSA, PUC legislation
Post-Gazette: Ex-energy exec looking to take on Sen. Casey
Southwest
Beaver County Times: Pennsylvania fiscal watchdogs warn state might have to borrow $3 million in coming year
Beaver County Times: CBS, DEP still squabbling over cost to investigate Vanport water contamination
Observer-Reporter: Elections office finds North Franklin write-in vote discrepancy
Altoona Mirror: Eric Trump calls father's critics 'not even people'
Altoona Mirror: Raise your right hand: High stakes at Congressional hearings
Altoona Mirror: Trump heading to Ohio to talk infrastructure
Johnstown Tribune-Democrat: Write-in votes sway three mayoral races in Somerset County
NEPA
Pocono Record: Monroe County primary results made official
Pocono Record: Ex-energy exec enters Pennsylvania's US Senate race
Wayne Independent: 4-H'ers visit capital
News Item: MCA hoping program to curb hunger becomes permanent
South Central
York Daily Record: Wagner takes the sarcastic high road in response to John Oliver show
Lancaster Online: John Oliver makes fun of State Sen. Scott Wagner, who hits back with 'thank you' video
Lancaster Online: Pennsylvania House gears up for huge gambling expansion vote
Lancaster Online: US grants Pennsylvania a month extension under Real ID law
Lancaster Online: Mayor Gray joins 'Climate Mayors' group against global warming
Patriot News: After sinking $810 million into failed radio system, senators look for guarantee new system will work
Patriot News: Commission in place of a mayor? Williamsport could create panel to look at change
Patriot News: Pennsylvania may need outside lending help to prop up budget
Patriot News: Pa. pension bill: No taxpayer relief and other things you need to know.
Carlisle Sentinel: Ex-energy exec enters Pa. US Senate race
York Dispatch: Folmer searching for answers to elections system woes
York Dispatch: Wagner leading charge on sealing nonviolent criminal records
York Dispatch: Wagner thanks John Oliver for free advertising
Lehigh Valley
Morning Call: House push for statewide betting machines again threatens lucrative gambling expansion effort
Morning Call: Allentown Council approves mayoral term limit referendum for November ballot
Reading Eagle: Pa. wins extension for federal Real ID program
Reading Eagle: Highlights of the Pennsylvania House's gambling legislation
Reading Eagle: Pennsylvania House gears up for huge gambling expansion vote
WFMZ: Lehigh County releases plans for ongoing operations after district judge's death
Lehigh Valley Live: District court cases still on, office open after judge's death
Lehigh Valley Live: Phillipsburg incumbent gets crowded out in packed primary race
Lehigh Valley Live: Warren County freeholder vying for 6th term wins GOP primary
North by Northwest
Centre Daily Times: Pa. treasurer, auditor general warn state is headed for low cash reserves
Erie Times-News: House set to vote to expand gambling in Pennsylvania
Erie Times-News: Erie City Council gives preliminary OK to urban farming-related zoning changes
Opinion
Patriot News: 'The GOP has lost its way,' says retired energy executive challenging Bob Casey
York Dispatch: EDITORIAL: Pennsylvania must lead on climate
York Dispatch: OPED: Wolf budget plan ignores needs of aging citizens
Lancaster Online: Pennsylvania Legislature takes a significant, and long overdue step toward pension reform
Reading Eagle: Letter: State must end gerrymandering
Lehigh Valley Live: Scandals show need for merit selection of judges | Guest column
Williamsport Sun Gazette: Now comes the hard part for the state budget
Inquirer: Is there room in the party for pro-life democrats?
Inquirer: From Iraq, a good-news immigration story
Inquirer: Revive the spirit and vision of the Marshall Plan
The Mercury News: Republicans, it's time to govern
Bucks County Courier Times: Wishing for a Trump 'Twitterectomy'
Bucks County Courier Times: Trump's tweets are here to stay, the GOP must deal with it
Altoona Mirror: Tax blight aimed wrong way
Tribune Review: London's lessons: Eradicating a cancer