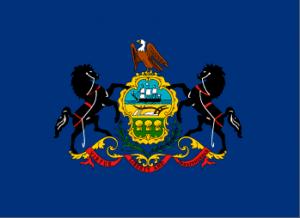 Kane's twin sister files complaint against AG's office, Fina silently resigns and we do a deep dive into Shapiro's latest fundraising report. Good morning politicos, here's the Playbook!
Kane's Twin Sister Files Complaint Against AG's Office: Ellen Granahan feels she is the victim of gender and wage discrimination.
Reader Poll: If the AG Contest Was Held Today, Who Would You Vote For?: We get a sense of how our readers feel about the Attorney General race.
Reader Poll: Fattah Will Be Found Guilty: Our readers overwhelmingly feel the Congressman won't emerge victorious from his trial.
BREAKING: Fina Quietly Leaves Philly DA's Office: The controversial prosecutor is going into private practice.
An Update on Shapiro's Finances: We took a look at the Democratic AG nominee's pre- and post-primary fundraising performance.
PA-Sen: Toomey Denounces Trump Comments: The Senator was initially reluctant to address the issue.
PA-2: Milton Street Throws Hat Into Ring For Fattah's Seat: The former State Senator is confident he will get on the ballot as an independent.
Hillary to Campaign in Pittsburgh Next Week: The stop will be one of the first events of the general election contest.
PA-8: Santarsiero Scores Support From League of Conservation Voters: The League of Conservation Voters endorses the Democratic nominee.
Statewide
Capitolwire: House Education Committee advances 'ghostbusting' bill
Capitolwire: Wolf puts latest wine expansion bill in limbo
Capitolwire: PA General Assembly floor action wrap-up for June 6, 2016
PA Watchdog: Is this Pennsylvania's worst school district?
StateImpactPA: Acting environmental secretary expected to avoid ruffling feathers    
StateImpactPA: Shell says giant ethane cracker plant will go ahead near Pittsburgh
Philadelphia
CapitolInq: Toomey: Trump comments on judge 'deeply offensive,' but may still support him
Philadelphia Business Journal: Fed chief generally upbeat on economy in visit to Philadelphia
Inquirer: Milton Street may face court fight to run for Congress
Inquirer: Milk, eggs, booze? Pa. bill would let grocers sell wine
Inquirer: Councilwoman: Property tax hike instead of soda tax?
Inquirer: Frank Fina, prosecutor ensnared in Porngate, leaves Philly DA's Office
WHYY Newsworks: Councilwomen propose bills to get lead out of Philadelphia water
SEPA
Daily Local News: Pennsylvania State House votes to allow wine sales in supermarkets
Delco Daily Times: Casey vows to fight changes in food assistance programs
Delco Daily Times: Casinos and bars at odds over video gaming
Delco Daily Times: Kathleen Kane's twin sister files complaint against A.G.'s office
Bucks County Courier Times: Erin Brokovich, law firm announce they'll investigate tainted water around bases
Pittsburgh
Tribune-Review: Wolf ponders whether to sign bill expanding wine sales in PA
Post-Gazette: Sen. Pat Toomey: Trump comments on judge 'deeply offensive,' but he may still support him
Pittsburgh Business Times: Most Pennsylvania school districts plan to raise taxes, new survey says
Pittsburgh Business Times: Pennsylvania legislature passes "historic" liquor code revision
KDKA: Hillary Clinton Returning To Pittsburgh Next Week
WTAE: Pa. lawmakers vote to allow wine sales in grocery stores
WTAE: How liquor laws would change under a bill sent to Wolf
Southwest
Beaver County Times: Beaver County Courthouse workers picket
Beaver County Times: Elected officials offer praise, political shots in wake of Shell decision
Observer Reporter: Judge tosses former Rep. White's lawsuit against KDKA, Marty Griffin
Tribune-Democrat: Lawmakers Move to put Wine Bottles in Grocery Stores
NEPA
Times Leader: West Pittston Council addresses concerns about trees on Luzerne Avenue
Citizens' Voice: Former Hazle Township solicitor to plead to federal theft charges
Citizens' Voice: Pennsylvania lawmakers approve loosening liquor law
Citizens' Voice: Kathleen Kane's administration hit with discrimination complaint from her twin sister
Standard Speaker: Medical marijuana guidelines in works
Standard Speaker: State Dems coming to meet in Scranton
Pocono Record: AG Office hit with discrimination complaint from Kane's twin
Altoona Mirror: New gov't agency about to be born
Altoona Mirror: City council decides to cut land value tax
South Central
Lebanon Daily News: Lebanon County EMA dispatchers get new contract
Lebanon Daily News: PennDOT creates driver license satellite centers
Lancaster Intelligence: OSHA fines Manheim auto-reconditioning business $51,000 for safety violations
Lancaster Intelligence: Fed up Lancaster County DA eyes mandatory state prison terms for heroin-related convictions
York Dispatch: Final Funding for York Rail improvements secured
York Daily Record: West York President, Vice-President resign
Carlisle Sentinel: Local investors add five properties in downtown Carlisle
Carlisle Sentinel: Where are Pa.'s gas taxes going?
Patriot-News: Liquor bill promises sweeping reforms, but with strong detractors
Patriot-News: Two years too late but Tom Corbett accomplishes his goals
Lehigh Valley
Morning Call: Sanders supporters unsure of next move as primary battle concludes
Morning Call: Talen adding natural gas to Montour coal plant
Reading Eagle: Kutztown hires Wilson High principal as superintendent
WFMZ: Recall of Lopatcong Township mayor fails
North by Northwest
Centre Daily Times: Court sends Parks Miller RTK review back to Centre County
Centre Daily Times: Commissioners eye Bellefonte location for possible incubator
Erie Times: LECOM wants Erie County exemption cases combined
Erie Times: Former Mercyhurst administrator named St. Bonaventure interim president
Opinion
Delco Daily Times: Nothing convenient about Pa. beer sales
Inquirer: Stop tying soda tax to dietary habits
Bucks County Courier Times: Pensions and politics
Bucks County Courier Times: Bensalems schools critic misleads public with politically motivated blast
Morning Call: Keith Morris and Fritz Walker: Pa. gun background check system in jeopardy
Sun Gazette: TLC marks a continuing saga of reentry excellence
Lancaster Intelligence: State attorney general must show Manheim Township school board that Sunshine Act violations are a serious matter
York Dispatch: Rape sentence smacks of privilege
Patriot-News: All the other states that already allow booze sales at the grocery store – in one map
Post-Gazette: Reef madness: Bleached-out ocean coral is a key distress signal
Post-Gazette: Pension tick-tock: Thank you, Mr. Shutt, for your Capitol vigil
Blogs
Citified: Now Council's Considering a Property Tax Hike to Pay for Pre-K
Keystone State Education Coalition: Cuts and Tax Hikes a Result of Mandated Pension, Health Care, Special Ed, Charter Payment Increases
Commonwealth Foundation: Ghost Teaching Put to Rest?
Commonwealth Foundation: Sound Ideas Transcend Party Labels
Lehigh Valley Ramblings: Allentown Pastor Slams Gentrification at Expense of Education