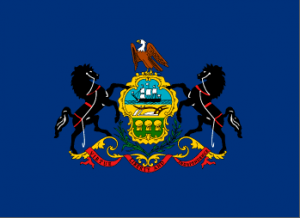 Ladies and gentlemen, we have a budget. But no changes on liquor, pensions or transportation. Good morning and here's the Buzz.
Corbett Goes 0-for-3 in On-Time Budget: Gov. Tom Corbett signed the 2013-14 state budget, passed by the House and Senate hours before the midnight deadline. But liquor, pensions and transportation will have to wait for the fall.
Monday Budget Buzz: It's All Over… Mostly: Governor Corbett signed the budget hours before the deadline. All that's left are code updates in the House. One – that includes the Medicaid expansion – promises to be a fight to the finish.
Senate Passes Medicaid Expansion: In a bipartisan vote, the state Senate passed a bill pushing Governor Corbett to create a plan for Medicaid expansion.
6/28 Ups & Downs: Lawmakers are racing to finish the state budget. See who looks to cross the finish line, and who stumbled.
Casey, Toomey Split on Immigration Bill: The bipartisan "Gang of Eight" bill passed the Senate yesterday with the support of Sen. Casey while Sen. Toomey voted no.
Reader Poll: HB818 Overreaches on Abortion: According to PoliticsPA readers, HB818 is an overreach by those attempting to limit access to abortion.
Older Budget Headlines:
Senate Passes Bipartisan $28.4B State Budget
Sunday Budget Buzz: Lawmakers Prep for Extra Innings
Saturday Budget Buzz: Today Could Be the Day
Liquor Bill Clears Hurdle Among Senate GOP
Medicaid Expansion Passes Senate Committee, House Rs Threaten Veto
Statewide
AP: Corbett signs Pa. budget, as bigger agenda stalls
AP: Highlights of Pennsylvania's Senate's 2013-14 budget plan
AP: Pennsylvania lawmakers on track to pass budget bill; transit, liquor bills in limbo
AP: Pennsylvania Senate OKs $28.4B budget plan, taxes up in air
AP: Stevens approved for Pa. Supreme Court vacancy
State House Sound Bites: Budget signed on-time, but deadline moves for rest of Corbett agenda
State House Sound Bites: Medicaid expansion clears Senate panel, but House will be the real test
State House Sound Bites: Transportation plan hits the skids in the House
State House Sound Bites: Alcohol sales overhaul passes Senate on party lines
PA Independent: PA Budget Live Blog: Corbett signs budget without his agenda items
PA Independent: PA Budget Live Blog: Lawmakers plan to extend tax that was set to go extinct
PA Independent: PA Budget Live Blog: Lawmakers plan session days for Monday, maybe Tuesday
PA Independent: One year later, Pennsylvania still mulling costs, benefits of Medicaid expansion
PA Independent: PA Budget Live Blog: Senate committee moves on Medicaid expansion
Capitolwire: House Transportation panel poises chamber for Saturday funding amendment debate.
Capitolwire: Senate approves liquor amendment on party lines.
Capitolwire: $175 million tax code provision wooed Sen. Gordner's vote for liquor.
Capitolwire: Agreement reached on state budget; bill poised for Senate, House approval on Sunday.
Capitolwire: GOP considering delay of CSFT, stronger Delaware Loophole language in Tax Code.
Capitolwire: Gov urges liquor bill passage to Senate. Senate says House needs to pass transportation first.
Philadelphia
Inquirer: Corbett signed budget – 'Big 3' Initiatives in Doubt
Big Tent: McGinty lands former state Dem chair for Pa. gov race
CBS: State Senate Passes New Budget
CBS: Pa. Plan to Bail Out Philadelphia Schools Shifts
CBS: Gov. Corbett on Budget; Other Talks: We're Working On It
CBS: State Senate Passes New Budget
Philadelphia Weekly: Medicaid expansion passes committee
Philadelphia Weekly: How Rep. Brian Sims turned an attack on the House floor into progress
City Paper: A stopgap for legal-aid funding crisis moves to House floor
News Works: Gov. Corbett outlines plans for Philly school funding
News Works: Philly schools getting far less than requested as Pa. Senate advances budget
News Works: Senate panel examines complains of underpaid gas royalties
News Works: Sims calls for censure over 'God's law' comment by Pa. legislator
News Works: Down to the wire on schools funding, nonprofit pushes a labor proposal
News Works: Alcohol sales overhaul passes state senate on party lines
Commonwealth Confidential: PA Supreme Court again at full strength
Commonwealth Confidential: Mutiny over Medicaid
Inquirer: Late-night Senate vote advances changes in liquor sales
Inquirer: For Mendez and Chiesa, immigration vote has historic weight
Inquirer: Gay-marriage ruling sparks a bitter fight in Pa. House
Inquirer: Philadelphia school funding package hits snag
Inquirer: 'Temporary' Phila. sales-tax hike may live on
Inquirer: Pa. lawmakers hit friction on budget, liquor measures
Inquirer: Karen Heller: Next step in the Parkway's makeover promises fun
Inquirer: Corbett outlines new school rescue plan
Philly.com: Supreme Court won't hear Ralph Nader's challenge to litigation fees in Pa. ballot case
SEPA
Daily Local: Hold placed on gas pipeline crossing Brandywine
Montgomery News: Norristown council hires Doylestown firm for environmental assessment of brownfield sites
Montgomery News: West Norriton Deputy Chief of Police Mike Kelly prepared for his new role
Montgomery News: McCarter, Sims to introduce bill into the House of Representatives to provide civil marriage equality
Pittsburgh
Post-Gazette: Corbett signs Pa. budget
Post-Gazette: Standard & Poor's increases Pittsburgh's credit rating to A
Post-Gazette: Attorney with hand in crafting DOMA glad to see it go
Post-Gazette: Pennsylvania Senate panel votes to expand Medicaid
Post-Gazette: Gettysburg: 3-day Civil War battle whose significance is still debated 150 years later
Post-Gazette: Pitt chancellor Nordenberg to retire
Tribune-Review: House sends $28 billion budget to governor hours before midnight deadline
Tribune-Review: Pittsburgh city staffers anticipate a shake-up with election
Southwest
Altoona Mirror: UPMC's Altoona situation unique
Altoona Mirror: Murray, board wait for report on raises
Tribune Democrat: Democrats torpedo state transportation plan
Tribune Democrat: Texting case is first in region
South Central
Harrisburg Patriot News: Pa. Senate approves Medicaid expansion, but it still faces a battle in the House
Harrisburg Patriot News: Longer workweek for some state workers may come in August
Harrisburg Patriot News: Senate confirms former senator's appointment to Pa. Turnpike Commission
Harrisburg Patriot News: Rep. John Payne aiming for grant money to lure gun manufacturers to midstate (with poll)
York Daily Record: PA Public Welfare Secretary Bev Mackereth talks name change, Medicaid and funding
York Dispatch: Eastern York OKs budget with tax hike
Lancaster Intelligencer/Era: Poverty growing faster in county's suburbs than the city
Roxbury News: House Democratic Bill Analysis of SB1 with Amendments
NEPA
Standard Speaker: Corbett rebukes agency on gas ban
Standard Speaker: Kane: Investigations proceed in own time
Standard Speaker: State lawmakers rush to pass budget by midnight
Times Leader: Is a crossfile primary win a sure bet come November?
Times Tribune: Scranton faces no immediate penalty for late payment
Times Tribune: Corbett signs new state budget
Lehigh Valley
Morning Call: Senate committee recommends Stevens to replace Orie Melvin
Morning Call: Pennsylvania House approves $28.3 billion budget
Express-Times: Logjam jeopardizes Gov. Tom Corbett's budget priorities
Express-Times: Allentown School District to get $9.6 million in state aid, according to Sen. Pat Browne
Express-Times: Saucon Valley teachers have been without a contract for one year
Express-Times: Some ballots' validity questioned in Warren County sheriff's primary recount
North by Northwest
Erie Times-News: Management changing at Erie municipal garage
Erie Times-News: Watch Thursday's Millcreek School Board meeting unfold on social media
Erie Times-News: Wiley votes 'no' as state Senate passes budget; House up next
Sun Gazette: Slowdown in works
Sun Gazette: Allegedly blackmailed codes officer resigns post
Sun Gazette: Housing authority closes waiting list
Sun Gazette: Council approves use of $300,000 for housing project
Sun Gazette: Project looks to create 'safer routes' for walkers
Opinions
Post-Gazette: Climate control: Obama's clean-air plan is a major step forward
Tribune-Review: Remembering Gettysburg: The perennial lesson
Harrisburg Patriot News: Corbett, House GOP drop back and punt on their key priorities: Editorial Quick Take
Harrisburg Patriot News: $5 million fire service funding for Harrisburg is the right move: Editorial Quick Take
Daily Local: The Supreme Court and same sex marriage
Blogs
PA Budget and Policy Center: Pa. Legislature Approves $28.375 Billion Budget
Keystone Politics: Don't Primary Steve Samuelson
Keystone Politics: House Transportation Bill Adds Local Transit Funding Options
Pittston Politics: Linsky extorts $75k from Pittston Area
Above Average Jane: Above Average Jane: Prez O on Climate Change in Pennsylvania
Commonwealth Foundation: Liquor Liberty Coming to PA?
Commonwealth Foundation: Medicaid Expansion is Risky Business