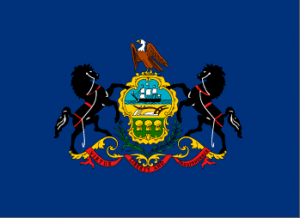 DCCC boosts Hartman, McGinty reveals her fundraising haul and we ask whether the VP picks matter when you vote for President. Good morning politicos, here's the Playbook!
PA-16: DCCC Names Contest An "Emerging Race": Encouraging news for Democratic nominee Christina Hartman.
PA-Sen: Q2: McGinty Pulls In $2.9 Million: She still trails her opponent Sen. Toomey in the fundraising race.
PA-8: Q2: Santarsiero Raises $500K: The Democratic nominee announces his latest fundraising haul.
Reader Poll: Do VP Candidates Matter to You?: We ask our readers whether the consider the back half of the ticket when they cast their ballot.
Reader Poll: Voit Leads Torsella: At the moment, our readers favor the GOP nominee in the State Treasurer's race.
Senate Judiciary Committee Advances House Abortion Bill: The bill would limit abortions after 20 weeks, among other restrictions.
Report: Clinton Campaign Planning Independence Mall Rally: Encouraging news for Democratic nominee Christina Hartman.
Statewide
Capitolwire: PA General Assembly floor action wrap-up for July 11, 2016
StateImpactPA: Fracking opponents dump on Democratic Party platform
PA Watchdog: Pennsylvania gets a budget, has no idea how to pay for it
PLSReporter: First round of PWSA water testing finds lead levels exceeds EPA threshold
PLSReporter: Differences keep off revenue vote
PLSReporter: Rep. Everett discusses natural gas minimum royalty legislation
PLSReporter: General Assembly passes bill to reform Pittsburgh's ICA board
Philadelphia
Inquirer: Charter school expansion emerges as obstacle in Pa. budget talks
Inquirer: Temple board weighing ouster of president Neil Theobald
Inquirer: Republican Chris Quinn wins special election for 168th House District
WHYY Newsworks: To pare down school costs, Pottstown votes to privatize crossing guards
WHYY Newsworks: Anti-Semitism of some Trump fans fueling online attacks
SEPA
Pottstown Mercury: Charlestown Township offers update on stalled park project
Pottstown Mercury: Clinton receives long-awaited endorsement from Sanders
Pottstown Mercury: Pennsylvania budget strategy dares lawsuit, bond downgrade
Pittsburgh
Pittsburgh Business Times: State to audit Blackhawk School District
Pittsburgh Business Times: Five things to know today, and the budget's here but not a revenue package
Pittsburgh Business Times: What you need to know about recent antidiscrimination legislation
Post-Gazette: Charter school expansion emerges as obstacle in Pa. budget talks
Post-Gazette: Despite $1.3 billion gap, Pennsylvania lawmakers to let budget become law
Post-Gazette: Pa. House joins Senate in passing bill to bring accountability to ICA
Post-Gazette: Feds to link grant money, local immigration policies
Southwest
Beaver County Times: Beaver County Commissioners, Sheriff Tony Guy, remain at loggerheads over budget issues
Beaver County Times: Beaver County Solicitor Andrea Cantelmi asks for less than fired solicitor Bernard Rabik was paid
Altoona Mirror: Salary board rejects raises
Altoona Mirror: Pennsylvania budget strategy dares lawsuit bond downgrade
NEPA
Times Leader: Petition urges Newport Twp. commissioners to conduct complete forensic audit
Citizens Voice: County council to vote on 3 division head candidates
Citizens Voice: State lawmakers lack answers, money for spending bill
South Central
Lebanon Daily News: Cornwall councilman charged with assault
Sentinel: Pennsylvania budget strategy dares lawsuit, bond downgrade
Sentinel: Mount Holly Springs council lowers priority of roundabouts
Patriot-News: AG Kathleen Kane's criminal trial set to begin Aug. 8
Patriot-News: Could Pennsylvania soon have a finalized state budget? Tune in Wednesday
Patriot-News: 'I don't want to hear any of that stuff,' Paterno told Sandusky accuser in 1976: deposition
Lehigh Valley
WFMZ: Reading City Council and residents react to last week's violent events
Reading Eagle: Hundreds of taxpayers' information may have been compromised, state officials say
Reading Eagle: Analysis: How key areas fare in Pennsylvania's state budget
Morning Call: Bethlehem officials a no-show at Black Lives Matter rally
Morning Call: READ: Statement by Paterno family attorney, Wick Sollers
Morning Call: Pa. lawmakers wrangling over how to pay for budget
North by Northwest
Go Erie: More revenue comes to Erie schools from new tax schedule
Sun Gazette: Grant funding, firefighting merger topics for meeting
Sun Gazette: Lawmakers lack money for spending bill
Opinion
York Daily Record: Pa. Legislature is doing its work In darkness (column)
Post-Gazette: Tough luck: No breaks for Rivers Casino on city slots taxes
Post-Gazette: Science meets history: Geologists fix blame for the Johnstown flood
Altoona Mirror: Why can't two women run US?
Bucks Local News: Now, more than ever, we need to rally around our brave men and women in uniform, instead of looking for ways to tear them apart
Inquirer: Have you seen Pa. budget's missing half?
Blogs
Commonwealth Foundation: PSERS Revokes Ghost Teachers' Illegal Pension Credit
Keystone Crossroads: From red-hot steel to red-hot tech: reinventing an old industrial site
Keystone Education Coalition: 20 reasons to vote no on Pa. HB530 charter school reform