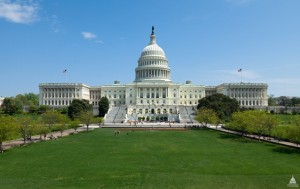 Voter ID gets another day in court. More fundraising numbers pour in, including from PA-13. And PA-Gov gets rated most likely to switch party control. Good morning politicos, here's the Buzz.
Q2: Leach Brings In $354K: State Sen. Daylin Leach raised more than a third of a million dollars in his first quarter as a candidate in the race to succeed Rep. Allyson Schwartz.
Q2: Margolies Raises $185K in PA-13: Former Congresswoman Marjorie Margolies-Mezvinsky rode her rolodex of contacts to a $185,000 finish in her first fundraising quarter. She has $160,000 on hand.
WaPo: PA-Gov #1 Most Likely to Switch Parties: We're number 1! The Washington Post says the Pennsylvania is the most likely state in the country to see a party switch in the Governor's office.
7/12 Ups & Downs: Hijinks from Harrisburg to DC lead this week's list.
Corbett, PAGOP Pivot to Obamacare: Pa. Republicans are spinning a delay in implementation of a key provision of the Affordable Care Act as part of their efforts to impede the law, but not without political risk.
Alan Grayson: Should I Endorse Daylin Leach? [Update: Yes]: Prominent liberal Congressman Alan Grayson (D-FL) asked his national progressive followers if he should endorse state Sen. Leach to succeed Allyson Schwartz.
Statewide
Capitolwire: Capitolwire: Kane takes heat from Scranton Diocese over same-sex marriage stance
PA Independent: Pennsylvania GOP says AG playing politics with same-sex marriage lawsuit
PA Independent: Week in Review: Budget season postmortems highlight a tough week for Gov
PA Independent: WATCHBLOG: Feds to spend $4 million promoting Obamacare at Pennsylvania health clinics
StateImpactPA: Wastewater Wells, Geothermal Power Linked to Increased Earthquakes
StateImpactPA: DRBC Responds to Pro-Drilling Critics
AP: Penn State's board authorizes Sandusky settlements
AP: Penn State's board authorizes Sandusky settlements
AP: Pa. attorney general won't defend gay marriage ban
AP: Trial to open on lawfulness of Pa. voter ID law
AP: Spanier files suit against Freeh
Philadelphia
AP: Minds change over Pa. gay marriage ban 17 years on
Inquirer: Debate rages over verdict in Martin case
Inquirer: Mayor Nutter urges calm and reflection after Martin verdict
Inquirer: Service at his church celebrates the life of William H. Gray
Inquirer: The welcome mat is out
Daily News: The Kane Mutiny
Daily News: The senator who would be mayor?
Philly.com: Radio cowboy Don Imus to return to Philadelphia airwaves this week
SEPA
Courier Times: Council Rock School Board may eliminate 2 taxes
Delco Times: Dollars and Sense: Tax hikes down in Delaware County districts (With Video)
Delco Times: Longtime E. Lansdowne councilman and former mayor, Smyrl resigns post
Daily Local: Residents worry about future of Embreeville site
Pittsburgh
Post Gazette: Corbett looks vulnerable to going one and done as Pennsylvania governor
Post Gazette: Pennsylvania Democrat Casey, Nevada Republican Heller form working group to clear VA benefits backlog
Post Gazette: Voter ID back in Pa. court
Post Gazette: 2 rallies merge in Pittsburgh's Hill District to discuss verdict
Post Gazette: Ceoffe seeks council seat
Post Gazette: Yet another turn for Dowd leads away from Pittsburgh politics
Tribune Review: Voter ID opponents reenergize on eve of trial
Tribune Review: 2 Dems to seek Dowd's vacated Pittsburgh council seat
Tribune Review: Hundreds gather in Pittsburgh to protest acquittal in Trayvon Martin case
Tribune Review: Pa. awaits fate on 'No Child' waiver
Tribune Review: Shale gas taps into legal pocket
Tribune Review: Statewide Conference on Heritage in Pittsburgh united advocates for preserving historic buildings, land
WTAE: Penn State trustees approve budget, tuition hikes
WTAE: Penn State's board authorizes Sandusky settlements
CBS: Locals rally after Zimmerman verdict
Early Returns: WashPost: Corbett most likely Gov. to lose
Early Returns: Kane: Voter ID constitutional
Early Returns: Belated Happy Birthday non-greetings for guv
Early Returns: Ceoffe confirms council bid
Early Returns: Murphy: $436K in cash
Southwest
Beaver County Times: Opponents voice outrage over Pa. voter ID law as trial looms
Beaver County Times: PA Cyber survives turbulent school year
Beaver County Times: Student-driven group emerges in Aliquippa
Observer Reporter: PennDOT opens bid on Morrisville project
Altoona Mirror: Community recognized for project
Altoona Mirror: Trustees looking at tuition increases
Altoona Mirror: Council looks over toytown troubles
Altoona Mirror: PSU settles with Sandusky victims
Altoona Mirror: Zimmerman verdict strikes chords locally
NEPA
Times-Tribune: Deficient bridges in region will take years to fix, even with new a transportation bill
Times-Tribune: Crisis feared as pension costs skyrocket, education funding falls
Citizens Voice: West Side Council of Governments official
Citizens Voice: Pension, pay raise votes still haunt taxpayers
Times Leader: Voter ID back in Pennsylvania court
South Central
Patriot-News: Midstate African-American community expresses disappointment, frustration over George Zimmerman verdict
Patriot-News: Miller moves closer to run for Harrisburg mayor
Patriot-News: Q&A with former Harrisburg Mayor Stephen Reed: deception, secrecy, Wild West artifacts and spending public money
The Sentinel: LEAF program aims for sustainability
The Sentinel: Saving Farmland: Land conservation aids local communities
Lehigh Valley
Express Times: Dumping problems across Pa. spur cleanup, surveillance system ideas
Express Times: Pennsylvania rolling out new teacher, principal evaluation system
Express Times: Lehigh Valley attorneys, civil leaders react to George Zimmerman acquittal
WFMZ: Local protest to Zimmerman acquittal
North by Northwest
Erie Times-News: Nearly $2.6M to benefit Erie nonprofit groups
Erie Times-News: Erie County could offer financial help to dispatch centers affected by new 911 plan
Onward State: Trustees Meet at Penn State Fayette, Tuition Increase Approved
Sun Gazette: County ships inmates out at a high rate
Sun Gazette: Parking deck demolition pact gets OK
Sun Gazette: Council OKs borrowing to fund projects
Opinions
Inquirer: Inquirer Editorial: A failure of vision
Times-Tribune: FISA court can be court-like
Patriot-News: The nominees to the National Labor Relations Board deserve confirmation: As I See It
Post Gazette: Budget bungle: The Pennsylvania House returns due to a craft maneuver
Post Gazette: Kane's mistake: She fails to do her job and defend state law
Tribune Review: Parsing and pussyfooting in the Corbett administration
Tribune Review: Democrats have their problems, too
Blogs
Keystone Politics: Current Economic Problems Are the Opposite of the 1970′s Problems
Keystone Politics: Reelect Bill Shuster!
Keystone Politics: Why PA Needs to Repeal "Stand Your Ground"
Keystone Politics: Rep. Tom Marino says Congress should form a Watergate-like special committee and indict the President
Keystone Politics: PA House Education Committee Schedules, Pulls Vote on Repealing Public School Sports Equity Disclosure
Keystone Politics: What the Bible Says About Daryl Metcalfe Trying to Play God on PA House Floor
Pittston Politics: We need to be realistic about levees in WP
The Pennsylvania Progressive: Kane Won't Defend Pennsylvania Marriage Ban