7/15 Ups & Downs
Marcellus Shale Advisory Commission. With its lopsided representation by industry folks and Corbett donors, its legitimacy was tenuous at best. But refusing to reveal what members are actually voting on? The damning report by Donald Gilliland at the Patriot News is the nail in the coffin. Bad policy, boneheaded PR. Don't be surprised to their final report put on the back burners by lawmakers who have already worked on this issue for half a decade.
.
.
David Christian. The decorated Vietnam vet and 1980s congressional candidate made headlines when he floated a possible challenge to Senator Bob Casey this week. Republican sources indicate that major party figures and donors are giving Christian a serious look to see if he could be the candidate they've waited for.
.
Public universities/students. The final budget didn't cut 50 percent of their state funding, as Gov. Corbett suggested. But the state schools and state affiliated schools each took a hit, and the effects will soon be felt. Pitt is raising tuition by 8.5 percent, the 14 state schools will increase it by 7.5 percent, and tuition hikes and layoffs appear to be on the way for Penn State.
.
Pat Meehan. With all this talk about cutting government spending, it looked as though production of the awesome V-22 Osprey tiltrotor military aircraft – manufactured partly in Delco – might suffer a setback. Not if I have anything to say about it, said Congressman Meehan. He did, and the House approved funding for the vehicle this week.
.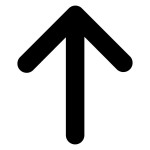 Pat Toomey & Staff. Our freshman Senator dared to do what most PA Republicans are apparently too afraid to even try – take on Bob Casey. In this year's annual PA-Sen softball game, team "Hit It Toomey" won a riveting, come-from-behind, 14-13 victory over Senator Casey's team "Scrantonicity."
.
Mike Doyle. The Team Captain for Democrats' Congressional baseball team had a good night, bringing in the win at 8-2 and building to a 3-year winning streak (on the field). Up also to Rep. Lou Barletta, a highly sought-after recruit for the GOP team.