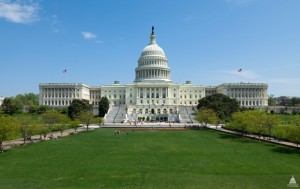 A few more fundraising numbers come in, and Gov. Corbett confirms his Chief of Staff switch. Good morning politicos, here's the Buzz.
Q2: Sestak Raises $210K: The former Congressman had another decent quarter, although he trails his prospective opponent.
Q2 Fundraising: Winners & Losers: The numbers are in! Here's how the incumbents and challengers running for Congress fared this quarter.
Updated: Corbett Admin Shakeup: COS Aichele is Out: For the second time in fourteen months, Gov. Corbett will get a new Chief of Staff. The Governor confirmed Steve Aichele will soon be replaced by Leslie Gromis-Baker.
Statewide
Capitolwire: House State Government panel examines changes to the Right-to-Know law
Capitolwire: Dem Gov hopeful Hanger says medical marijuana would benefit state
Capitolwire: The numbers game continues during Voter ID trial
Capitolwire: OFF THE FLOOR: Carusone only promised Corbett a year when hired as liaison
Capitolwire: OFF THE FLOOR: Gov. Corbett selects influential GOP insider Gromis-Baker as next chief of staff
StateImpactPA: Chilean Energy Companies Eye Marcellus Shale Gas
PA Independent: Expert: Social Security disability program 'backdoor welfare'
PA Independent: WATCHBLOG: Fitch downgrades PA bonds; cites pension problems
AP: Corbett hites 3rd chief of staff amid worries
AP: Updating: Homeless advocate testifies at Pa. voter ID trial
Philadelphia
Inquirer: Voter ID "a disaster" for homeless, Phila. witness testifies
Inquirer: Leach leads race for campaign cash in 13th
Inquirer: Clarke: Use tax to fund pensions as well as schools
Inquirer: City official: Warning on collapse quickly followed by reassurance
Daily News: Zimmerman verdict cancels Rizzo anniversary
Daily News: Francisville in transition
Pittsburgh
Early Returns: Fix the Debt group urges compromise
Early Returns: Pastors want Kane to defend Pa. DOMA
Early Returns: Ceoffe may challenge D7 process
Early Returns: Confirmed: New chief for Corbett
City Paper: Public Protest: Crowds take to streets in wake of Zimmerman acquittal
CBS: Group Protests Zimmerman Verdict Outside Mayor's Office
CBS: OSHA Concerned For Outdoor Workers During Heat Wave
CBS: Pittsburgh City Council Considers Red Light Cameras
CBS: Marcellus Shale Hour: New Fueling Station
WTAE: Controller: $16K missing from Allegheny County Jail
WTAE: Newtown mom urges Pennsylvania gun-buying background checks
WPXI: Pitt trustees vote to raise tuition 3.25 percent
WPXI: Feds investigating tax-funded Pittsburgh projects
Post Gazette: Pittsburgh council to hold public hearing on police residency
Post Gazette: Allegheny County controller threatens police investigation after audit determines jail cash missing
Post Gazette: North Allegheny approves policy for board members' volunteer work
Post Gazette: Pitt trustees vote to raise tuition
Post Gazette: Corbett replaces 2 top aides after legislative disappointments
Post Gazette: 150 protesters deliver demands to Pittsburgh leaders after acquittal in Trayvon Martin case
Tribune Review: Protesters march to Pittsburgh mayor's office, demand racial justice
Tribune Review: Pittsburgh Democrats to select nominee for vacant council seat on Sunday
Tribune Review: Pitt trustees boost tuition 3.25 percent at Oakland campus
Tribune Review: Newtown shooting victim's mom, NRA argue for and against background checks in Pa.
Tribune Review: Judge: State police justified in firing of Homestead trooper with grand mal seizures
Southwest
Beaver County Times: Mom of Newtown victim calls for expanding gun-buying background checks
Beaver County Times: Independence police chief retires, passes on the badge
Beaver County Times: Report says early retirements plague nuke industry
Observer Reporter: Country implementing emergency alert system
NEPA
Times Leader: W-B resident bashes mayor over crime
Times Leader: Genetti pushes plan to restore train station
Times Leader: Scranton hearing set on proposed water-rate hike
Times-Tribune: Mellow charges head to trial
Times-Tribune: Wayne County dealt financial blow after gas companies pull up stakes
South Central
Patriot-News: Changes are a-coming once again to Gov. Tom Corbett's senior staff
Patriot-News: Harrisburg 'Justice for Trayvon' protest changes plans for weekend event
Patriot-News: Zayd Issah, former Penn State football recruit, released on $2K bail
The Sentinel: More witnesses to testify in Pa. voter ID trial
The Sentinel: Mt. Allen Drive paving project extended
Lehigh Valley
Express-Times: Bethlehem backs foreclosed property registry
Express-Times: Pohatcong Township Council approves new police agreement
Express-Times: Phillipsburg council again discusses water tower demolition at ice house property
Express-Times: Trayvon Martin rally draws large crowd in Bethlehem
WFMZ: Pennsylvania House hearing eyes state's gun purchase system
WFMZ: Pa. DEP to hold meeting on well issues
WFMZ: ACLU: Police using license plates to track whereabouts
WFMZ: West Reading police officer Ronald Ladd involved in scuffle with chief will not get job back
Opinions
Inquirer: Inquirer Editorial: 'A threat to life and limb'
Daily News: DN Editorial: Hitting the wall
Patriot-News: It's time to end the death penalty in Pennsylvania: As I See It