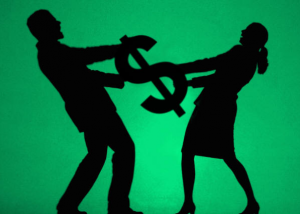 Good morning politicos, here's the buzz. Pennsylvania has an on-time budget for the second year in a row and Sen. John Pippy resigned immediately after it passed; Raja will be dealing with a fresh face as his opponent changes; and the AFL-CIO makes their endorsements (and withholds some, too).
Smith Allies Push Fundraising Efforts: After a Wednesday announcement that Smith planned to contribute to his campaign, other big-name supporters have come out to ask others to donate, including Sen. Pat Toomey and the Tea Party Express.
Smith to Replace Parks, Face Raja: Raja won a heated (and, at times, nasty) Republican primary. But after his surprise upset victory, Raja now faces a new challenge: a new challenger.
Americans For Prosperity Plan Obamacare Attack (Watch Video): Americans For Prosperity has released a new ad entitled "Not a Tax," which is the first step in a massive plan of action against the Supreme Court ruling on the Affordable Care Act.
AFL-CIO Announces PA Endorsements: On Thursday, the AFL-CIO announced their endorsements for Pennsylvania legislators, indicating their support for organized labor and government services that protect the middle class.
House Passes State Budget: The GOP-dominated House passed a $27.7 billion state budget, to the dismay of many minority Democrats who are dissatisfied with flat-lined education funding, social service spending cuts and a massive business tax break.
6/29 Ups & Downs: Much like the Pirates and Phillies, this week was a series split for the state parties. The GOP continues to be plagued by Turzai's Voter ID comments as the Dems are edged out of a possible finalized budget. Here are this week's Ups & Downs.
Legislative Election Updates:
SD-37: Sen. John Pippy (R-Allegheny) fast-tracked his retirement, making it official 14 minutes after the budget was signed on Saturday. That follows Friday maneuvers by Dems to switch out write-in candidate Greg Parks with state Rep. Matt Smith. Now, Dems will face Raja either in a special or in the general.
National
AP: GOP: Voters will have final say on health care law
National Journal: More swing state storm clouds for Obama and Romney
The Hill: Poll: Voters back Keystone pipeline, but give Obama edge on energy security
National Journal: 2012 Campaign-Ad Spending Poised To Smash 2008 Record
Morning Call: 2010 health care law upheld, Pennsylvania politicians react
AP: No easy formula exists to winning Latinos' support
Statewide
Capitol Ideas: Budget Update: The wheels do turn slowly.
Capitol Ideas: Budget Update: The blow-up over teacher evaluations.
Capitol Ideas: Budget Update: More pieces fall into place
Capitol Ideas: Hey! Look! Someone passed a transportation bill.
Capitol Ideas: The House approves the PA budget
Capitol Ideas: Senate passes the PaBudget
Capitol Ideas: Gov. Corbett waits for budget pieces
Capitol Ideas: Corbett signs $27.66 billion budget into law.
Capitol Ideas: GOP reaches deal on #crackercredit
Capitol Ideas: Text of the Killion Charter Amendment.
State House Sound Bites: Corbett signs second on-time budget with minutes to spare
State House Sound Bites: Tick, tock: budget deadline looms as lawmakers re-work reforms
State House Sound Bites: On the eve of the budget deadline, plowing through related legislation
State House Sound Bites: Cash assistance program gets a 30-day extension
State House Sound Bites: University heads say state budget will mean smaller tuition hikes this year
State house Sound Bites: Budget nears finish line, school reforms fall into place
State Impact PA:  Tax Experts Say Giving Shell a Break is a Bad Idea, Shale Boom Gone Bust, and Lobbying Privilege
State Impact PA: Ethane Cracker Deal Lifts Spending Cap
State Impact PA: Lancaster County Banking On Impact Fee Revenue
State Impact PA: Pennsylvania Legislators Weigh Drilling Moratorium (But Not For Marcellus)
PA Independent: Senate preparing to expand red light cameras to Pittsburgh, large Philly suburbs
PA Independent: Budget Roundup: Corbett says budget is about the future of Pennsylvania; pension crisis looms in next year
PA Independent: Execs at some taxpayer-supported welfare nonprofits earn over six-figures
PA Independent: New fiscal code language blocks drilling for untapped gas reserves in southeast PA
PA Independent: Governor calls new budget plan a culture change
Capitolwire: House, Senate to vote on Corbett plan for county welfare pilot in up to 20 counties
Capitolwire: With deal done, charter school reform bill poised for votes
Capitolwire: Budget bill gains Senate approval, sent to governor's desk
Capitolwire: Up to 20 counties could block-grant human service funds in proposal House and Senate expected to pass
Capitolwire: Key state projects running out of cash due to debt reform fight
Capitolwire: Details of ethane 'cracker' tax credit unveiled in Tax Code
Capitolwire:  The charter reform 'misunderstanding' that could derail the budget deal
Capitolwire: PA House sends welfare code bill to governor
Capitolwire: House approves omnibus education legislation including teacher evals, Keystone Exams
Capitolwire: Senate confirms Ward, four others for County court vacancies
Capitolwire: Fiscal code bill heads to governor
Capitolwire: PA House sends public-private transportation partnerships bill to governor
Capitolwire: Legislature sends final budget components to Gov. Corbett less than an hour before midnight deadline
Capitolwire: Gov. Corbett's budget garners impressive policy win list
Philadelphia
Inquirer: Corbett signs budget on deadline
Philly.com: Phila Republican party still has two heads
Daily News: New law will spare city from tax appeal losses through AVI delay
Inquirer: Philly City Council passes $3.6 billion budget – without property-tax reform, but with a tax hike
Inquirer: Nutter aide leaves to work for Obama campaign
Inquirer: Protest targets Montco prison's deal to hold illegal immigrants
Inquirer PA House OKs bill to assess teachers based on student performance
Inquirer: PA Senate confirms Corbett's judicial nominees, adds funds
Inquirer: PA House OKs drilling moratorium in SEPA basin
Inquirer: PA lawmakers go down to the wire on state budget
Phillynow.com: Five political events going on in Phila over weekend
Fox Philadelphia: PA House approves red-light camera expansion
ABC Philadelphia: Atty Gen Holder announces police hiring grants in Phila
WHYY Newsworks: One month reprieve for PA recipients of general assistance
SEPA
Delco Daily Times: Back in business in Hook: Town rejoices as workers return to Monroe refinery, hope continues for Sunoco
Pittsburgh
AP:To drill or not to drill? Natural gas deposits under cemeteries raise moral issues                   AP: On deadline, state Republican lawmakers seal deals                                                             AP: State House approves red light camera expansion                                                            Tribune Review: Pennsylvania Senate passes tax credit for petrochemical plants                   Tribune Review: Parks pulls out of race to succeed Pippy in state Senate                          Tribune Review: Corbett signs ethane cracker tax bill                                                              Tribune Review: States left to deal with juvenile life-sentence ruling                                         Tribune Review: Pennsylvania Senate passes tax credit for petrochemical plants
Post-Gazette: State Sen. Pippy resigns from legislative seat following budget vote
Post-Gazette: Candidate drops out of race for state Sen. Pippy's seat
Post-Gazette: Governor Corbett signs new state budget
Post-Gazette: Oil and gas drilling permits on hold for southeastern Pa.                       Post-Gazette: Bipartisan bill bans workers from construction, affects publicly funded work
Post-Gazette: Dems to pull switcheroo in state Senate election?
Early Returns: Post budget vote, Pippy resigns
Early Returns: AFP runs new anti ACA ads in Pa
Early Returns: Critz hits Rothfus/Boehner over Chinese currency
Early Returns: The NRA is watching
Southwest
AP: Lawmakers OK longer Harrisburg bankruptcy ban
Johnstown Tribune-Democrat: School board OKs budget, keeping taxes stable
Johnstown Tribune-Democrat: Transportation reform vital to region, lawmakers say
WTAE: Port Authority bus, trolley fares going up
WTAE: Appeals court upholds Centralia injunction denial
WTAE: Washington County judge resigns
Beaver County Times: Gas-drilling lawsuit moved to federal court
Beaver County Times: Freedom Area school board appoints new superintendent
Daily Courier: In Fayette, Roberts jokes about trip to 'impregnable' fortress
Indiana Gazette: 'Sean's law' sent to governor
Indiana Gazette: Board approves spending plan
Altoona Mirror: High-court ruling could help municipalities like Altoona
Lehigh Valley
Morning Call: PHEAA chips in $75 million of its own money to provide financial aid grants
Morning Call: Both parties cashing in on health care ruling
Morning Call: Obama bus tour coming to PA
NEPA
Pocono Record: Pennsylvania Fireworks law questioned
Standard Speaker: New gov't a work in progress
Pittston Politics: Contract & Auditor divides PA Majority
Citizens Voice: Six months into home rule
The Times-Tribune: Budget addresses two programs for needy
The Times-Tribune: Biden Visit Tuesday to include trip to childhood home, fireworks in Scranton
The Times-Tribune: Corbett signs state budget
South Central
AP: Corbett seals a few victories in chaotic session
Chambersburg Public Opinion: School budgets get PA boost
Chambersburg Public Opinion: Senate passes House-approved PA budget
The Patriot-News: Pa. Senate approves $27.7 billion spending plan, sends it to Gov. Corbett
The Patriot-News: Gov. Tom Corbett expected to sign budget plan today
The Patriot-News: Pennsylvania state budget talks continue: photos
The Patriot-News: Governor Tom Corbett signs budget with minutes to spare
The Patriot-News: Amendment approved to Pennsylvania's fiscal code to prevent cities from declaring bankruptcy until Nov. 30
York Daily Record: Local lawmakers, political leaders react to state budget plan
York Daily Record: After guilty verdict, friends left to reconcile two different portrayals of Stephen Stetler
York Daily Record: Highlights from Pa. Legislature's voting session
Lancaster Intelligencer/Era: Pa.'s unkindest cut gets one-month delay
Lancaster Intelligencer/Era: Teachers will face new evaluations
York Dispatch: York City school board to reopen budget
North by Northwest
Statecollege.com: Pennsylvania Budget Passes; Penn State Funding Holds Steady
Lewistown Sentinel: Budget passes with 2.18-mill tax hike
Opinion
Tribune Review: Arizona: The racist state?
Tribune Review: How Iran killed its future
Tribune Review: Liberty at peril: The Supreme Court has failed at its mission
Tribune Review: Obamacare lives: America in peril
Tribune Review: Eric Holder's contempt: 'Scounderlous' behavior
Tribune Review: Sunday pops
Tribune Review: Those cracked numbers: Strained credibility
The Times-Tribune: Corrections bill tackles recidivism, overcrowding
The Times-Tribune: State should use medicaid:
The Times-Tribune: Like (sinking) ships in night
The Times-Tribune: Rising health care costs remain major concern
Post-Gazette: Prison progress: Reality dictates a new attitude to criminal justice
News Item Set to pay either way, Pa. should join Medicaid expansion
Standard Speaker: A landmark ruling
Times News: It's a tax
Post-Gazette: How free is speech? A phony hero is saved by the First Amendment
Post-Gazette: Asides
Post-Gazette: America lost
Johnstown Tribune-Democrat: On health care, a supremely ill-advised ruling
Pocono Record: Adding more justices would cut down political influence
Altoona Mirror: Criminals don't deserve public pensions
Blogs
Casablanca: Do as I say, not as I do: Corbett and Sandusky
Young Philly Politics: Council Dems seal the deal with Phila's 1 percent
Keystone State Education Coalition: Eliminate the pension double-dip reimbursement that taxpayers pay to charter schools
NEPArtisan: Truth comes out: GOP uses Voter ID to disenfranchise
NEPArtisan: NEPA politicians v. health care companies: who's there for you?
NEPArtisan: King Corbett has no health care answers
Water Cooler: PA Dems are a problem for Obama
PA Lu-Lac Political Letter: Health care questions
Citizens' Call: PA Budget Passed; Most Vulnerable Take the Biggest Hit
Pennsylvania Progressive: AFL-CIO endorses anti-union candidate Kathleen Kane
PennPatriot: Will the Law of Unintended Consequences turn Obama's SCOTUS victory into defeat?
PennPatriot: Corbett deserves credit for budget passage
Keystone Politics: Why on earth did 11 House Dems vote for the budget?
John Hanger: This Fact Worries King of Saudi Arabia: 48% Of Global Oil Investment In Americas
John Hanger: Yale Study Puts Shale Gas Net Benefits At More Than $100 Billion Per Year