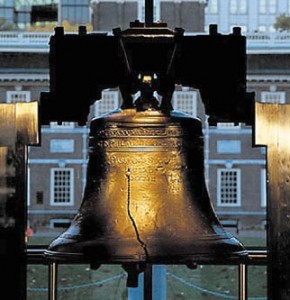 Good morning politicos, here's the buzz. Gerber announces he won't seek re-election; allegations of voter fraud in Philly; and the fight continues over Daylin Leach said or did not say at a Jewish Americans for Obama rally Monday night.
Don't forget to check back later today for the Ups & Downs.
Gerber Won't Seek Reelection: State Rep. Mike Gerber (D-Montgomery) will resign his seat at the end of this term, the lawmaker said Thursday. He has served since his election in 2004 and last cycle chaired the House Democratic Campaign Committee. He has accepted a position at the investment firm Franklin Square Capital Partners.
Dems on the Attack Over Romney's Tax Returns: The mayors of seven prominent PA cities, including Michael Nutter of Philadelphia, signed their names to a letter asking Romney for greater transparency regarding his tax returns. RNC Chair Reince Priebus said Dems are focusing on the issue to distract from more important ones.
AG Candidates Split on Grand Jury Approach for Sandusky: PA's AG candidates have staked out their positions on the handling of the Sandusky-Penn State scandal investigation. Republican David Freed praised the work of those involved, while Kathleen Kane criticized the use of a grand jury, which she said slowed the investigation.
Scott Perry Group to Host Baseball Fundraiser With Corbett: Gov. Tom Corbett has teamed up with the group Patriots for Perry to host a "Grand Slam" baseball-themed fundraising event to support state Rep. Scott Perry as a candidate for PA-4.
In Philly, RNC Chair Slams Obama Over Stimulus Loan: Republicans continued their push to define Barack Obama as the "Outsourcer-in-Chief" today. RNC Chairman Reince Priebus took the train to Philly to blast the President for stimulus loan guarantees that ended up benefiting foreign companies.
Phila City Commissioner Releases Voter Fraud Report: Philadelphia City Commissioner Al Schmidt released a report of his investigation into voter fraud, reigniting the debate over the state Voter ID law. His findings show a number of voting irregularities that prove fraud could be an issue for the 2012 election.
Updated With Video: Leach "Demagogues at the Synagogue": GOP state Senate candidate Charles Gehret went after his opponent Sen. Daylin Leach this morning, criticizing him for comments made at a synagogue Monday. Gehret claims Leach called Republicans anti-Semitic, but the Senator shot back, saying the accusation was "defamatory and unhinged."
Legislative Election Updates
SD-17: The synagogue-gate between Sen. Daylin Leach (D-Montco) and GOP challenger Charles Gehret continues. Leach's campaign emailed out a video of his remarks, which lack any evidence that the Senator accused Republicans of anti-semitism. Gehret accused Leach of doctoring the footage, which was posted online by a conservative blogger rather than the Leach camp.
SD-40: According to a Capitolwire report, a TV ad run by state Rep. Randy Vulakovich – who is running for ex-Sen. Jane Orie's seat – is not entirely correct. The TV ad said Vulakovich "led by example, refusing the Harrisburg perks, such as per diems and a state car." But he did in fact accept taxpayer-funded perks when he held office, including per diems and a state-paid leased car. Capitolwire reported that, according to House expense records, he took 16 per diem payments of $148 each in the first two months of 2007, just after he took office. He was also reimbursed by taxpayers, $290 per month for 12 months and $301 per month for six months, for a leased car in his first term.
HD-157: Democratic candidate Paul Drucker received the endorsement of multiple environmental and conservation groups this week: Conservation Voters of PA, Clean Water Action and Sierra Club. "I am pleased and proud to receive such overwhelming support from the environmental community," said Drucker. "A clean, safe and healthy environment is a priority for the residents of the 157th, and all Pennsylvanians. It is also a priority for me politically and personally". Drucker represented the 157th district from 2009 through 2010 and is running in a rematch against Rep. Warren Kampf (R-Chester) who unseated him last cycle.
National
Politico: Why gun lovers still fear President Obama
Politico: Obama launches Medicare attack against Romney
National Journal: What's Keeping Romney From Sharing His Taxpaying History?
National Journal Hotline: Insiders Give Romney's Campaign So-So Marks
The Washington Post: A tale of two campaigns
The New York Times: Pennsylvania: Full Pay Back in Scranton, for Now
The Caucus: Another Big Difference Between Romney and Obama? Public Schedule
USA Today: DNC backs off on using Ann Romney's horse in ads
USA Today: Michelle Obama urges supporters to do a little more
The Wall Street Journal: Ann Romney: No More Tax Returns
Statewide
Capitolwire: OFF THE FLOOR: Rep. Mike Gerber, influential House Democrat, to leave at end of year.
Capitolwire: Vulakovich ad depicts him as "refusing" perks he took.
Capitol Ideas: Corbett: "Very disappointed" that info in #FreehReport was not given to AG's Office.
PA Independent: Teachers' union accidentally reveals plan to undercut Bucks school board
StateImpactPA: House Committee Rejects New Coal Dust Regulations
StateimpactPA: U.S. Chamber of Commerce Launches Pro-Marcellus Campaign
Philadelphia
Phillly Trib: City launches new child welfare system
PhillyNow: City Council Raise Kindly Being Donated—to President Obama
Daily News: GOP chairman likes some but not all WaPo fact-checking
Daily News: Nutter juggles non partisan mayoral role with Democratic duties
Heard in the Hall: Planes, trains and tax returns
Inquirer: Pa. officials to unveil new voter-ID card
City Paper: Conservatives attack my liberal, and they mean liberal, arts college
SEPA
Bucks Local News: Democratic Policy Committee examines state's transportation funding shortfall during a hearing in Yardley
Pottstown Mercury: Study finds voter irregularities in Philadelphia
Delco Daily Times: Trento City Hall raided by feds
Delco Daily Times: State universities may be next in line for credit downgrade
Delco Daily Times: Corbett says Moody's on target for blaming pensions for lower bond rating
Pittsburgh
Tribune Review: State jobless rate rises for 1st time in year
Tribune Review: Corbett says prosecutors 'probably' investigating whether Penn State obstructed justice
Post-Gazette: PA Cyber Charter School hires lawyer in federal probe
Post-Gazette: Corbett "disappointed" with former Penn State administration
Early Returns: In voter ID fight, yet another option?
Southwest
Tribune-Democrat: 12th numbers offer insight: Each candidate claims fundraising positives
Beaver County Times: Rochester gets state funding for sewer project
Observer-Reporter: "Truthland" offers "Gasland" rebuttal
Observer-Reporter: ACLU rep praises Washington County jail
Indiana Gazette: Armstrong: District tax rate jumps for Indiana County residents
WJAC: Rendell questions Corbett's investigation as AG into Sandusky case
Lehigh Valley
Reading Eagle: Voter ID called possible barrier to some voters
South Whitehall Patch: South Whitehall Abandons Arena Suit
Express Times: Pollution Control Financing Authority solar panel project could be in place by December
Express Times: Delaware River Joint Toll Bridge Commission hikes being investigated by U.S.
government
Pennsylvania Ave: RNC Chair: Pennsylvania 'can be the knock out punch'
WFMZ: ACLU: 1 million Pa. voters lack valid photo ID
NEPA
The Times-Tribune: Scranton to make full payroll this week, but not back wages previously withheld
The Times-Tribune: Senate panel backs mannion brann for federal judgeships
The Times-Tribune: Former state Sen. Robert Mellow appeals pension loss decision
Wayne Independent: Monroe County Republicans favor House passage of 2012-13 State Budger
Standard Speaker: Former state Sen. Mellow appeals loss of pension
South Central
AP: Pa.'s GOP Senate sticks to conservative stance
Harrisburg Patriot-New: Gov. Tom Corbett disappointed in prior Penn State administration on Sandusky investigation
Harrisburg Patriot-News: Jerry Sandusky case: Pennsylvania attorney general candidates draw different conclusions from Freeh report
York Dispatch: Yorkers give more to Obama than Romney
Lancaster Intelligencer/Era: Lancaster mayor calls on Romney to release more tax returns
North by Northwest
Erie Times-News: A taxing matter for Mitt Romney?
Lewistown Sentinel: Project receives $10.1 million in funds
Opinion
Leo Gerard, Post-Gazette Op-Ed: Our pro-coal President
Harrisburg Patriot-News Op-ed: Pennsylvanians need proper education to take advantage of Marcellus Shale boom
Johnstown Tribune-Democrat: Op-ed: National health care still has hurdles to clear
York Daily Record Editorial: Apply open records law to Penn State
Lancaster New Era Editorial: Mandatory life for teen killers
Courier Express Editorial: GOP keeps wasting time on useless Obamacare repeal votes instead of solving solvable problems
Williamsport Sun Gazette Editorial: Legislature needs to take the next step
Blogs
Above Average Jane: Book Review: A Nation of Wusses, Ed Rendell
Pennsylvania Progress: News & Notes
Pennsylvania Progress: Romney Lies about Obama business statement
The Liberty Blog: Venture Capitalist In Chief Fails Again…but wait…is it his fault?
The Liberty Blog: Voter ID and Voter Fraud in Philadelphia
Keystone State Education Coalition: NEPC report criticizes progress at cyber charter schools. K12 Inc. programs are subject of study
NEPArtisan: Scranton Remedies
NEPArtisan: Paterno Statue May/May Not Be Taken Down: Does It Make A Difference Either Way?
Penn Patriot: 1998: So Close to an End for Sandusky: Who intervened and why?
2 Political Junkies: Tracking Teh Crazie – Bachmann/Gaffney/Scaife
Keystone Politics: Remedies for a Scranton in Distress
Keystone Politics: Even Shoddy Schmidt Report Shows "Voter Fraud" Is a Fake Problem
Keystone Politics: No, Ben Bernanke Is Not Doing Enough. Where Are Our House Democrats?
Keystone Politics: Blame Charles Plosser For High Unemployment
Keystone Politics: Conservatives and the "Job Creator" Mythology
Keystone Politics: Chris Freind's Devastating Open Letter to Tom Corbett on Sandusky
Keystone Politics: Booze Monopoly Doesn't Lower PA's Alcohol-Related Traffic Fatalities
Keystone Politics: PA's Neighborhood Improvement District Law is Undemocratic
Citizens' Call: Abington-Holy Redeemer Hospital Merger Off the Table
John Hanger: Exposing Another False Claim Made By Gasland, Rolling Stone Magazine & McKibben: The Truth About The Pollution Of Dunkard Creek
John Hanger: Consol Hits Record Well & Innovates Using Coal Mine Water To Frack A Well