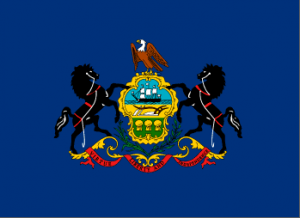 We look at Pa.'s historical job rate to see how the state is doing now. Schwartz takes a tough vote. ANd updates from the PA-13 primary. Good morning politicos, here's the Buzz.
Don't forget to visit PoliticsPA today for the Ups & Downs.
Schwartz Joins Most GOPers to Block Anti-NSA Bill: Schwartz joined 8 Pa. Republicans to oppose an amendment Wednesday that would prevent the NSA from collecting phone data phone data from people not under investigation.
PA-13 Roundup: Margolies Hires Saidel Ally; Humane Society Endorses Leach: Things are gearing up in the race to succeed Allyson Schwartz in Pa.'s 13th district, as candidates seek endorsements and fill their inner circles.
Graph: What's the Baseline for PA's Job Growth Rate? Here's how Pennsylvania's rate of job growth under Tom Corbett compares to past governors and to the state's historical average.
National Enviro Leaders Back McGinty: Several national environmentalist leaders backed former DEP Secretary Katie McGinty for Governor Thursday, including former New Mexico Governor Bill Richardson.
Casey Team Dominates Toomey in DC Softball: In the spirit of lighthearted tradition, Sens. Bob Casey and Pat Toomey faced each other on the softball diamond.
Statewide
State House Sound Bites: Warring statisticians in voter ID trial
StateImpactPA: Brazilian Group Visits Western Pa. To See Shale Gas Industry
StateImpactPA: Marcellus Shale Exports Could Transform Global LNG Market
Capitolwire: OFF THE FLOOR: While administration revamps, Gov holds pep rally for big donors
Philadelphia
Inquirer: Arthur Makadon, an insider's insider, dies
Inquirer: City leaders pledge to reduce gun violence
Inquirer: Knox plan: Put health clinics in schools
Inquirer: City controller to probe building collapse
Daily News: Most City Council members line up for their yearly raises
Commonwealth Confidential: Gov. Corbett's NCAA case: the legal bills are now due
WHYY Newsworks: Dueling statistics in Pa. voter ID trial
WHYY Newsworks: Same-sex marriage remains a delicate issue in Pennsylvania
WHYY Newsworks: Pa. officials get Willow Grove insurance broker to take down 'Health Exchange' website
CBS Philly: US Attorney General, in Philadelphia, Promises Strong Civil Rights Agenda
SEPA
Delco Times: EPA rules challenge refineries' viability
Delco Times: Chester Twp. Council rezones four parcels near Jack's Park
Delco Times: Sharon Hill Council argues over rules interpretation
Delco Times: Delco register of wills upholds law on same-sex marriages
Pottstown Mercury: Pa. Dept. of Health to hand out Potassium Iodide tablets Aug. 8
Pottstown Mercury: $2M released for New Hanover water lines to replace polluted wells
Pittsburgh
Tribune Review: Larimer redevelopment takes step forward
Post-Gazette: Westmoreland County commissioners approve switch of energy plant to coroner's forensics office
Early Returns: Dem chair: Ceoffe suit "baseless"
WTAE: Former Allegheny County prosecutor facing prostitution charges
Southwest
Beaver County Times: Five same-sex couples get marriage licenses in Montgomery Co.
Beaver County Times: Reactions run from heroic to 'dangerous precedent'
Observer-Reporter: Casey pushes plan to broaden Medicare coverage
Observer-Reporter: Lawmakers seek help for power plants
Altoona Mirror: $1.1M used to cover deficit
NEPA
Times-Tribune: DCNR acting secretary launches Loyalsock outreach
Citizens Voice: Flood authority battle to be decided by judge
Standard Speaker: County won't follow Montgomery's lead
Standard Speaker: Turnout disappointing in Hazleton Area re-vote
Standard Speaker: Gilberton council cancels meeting after threatening calls
Pocono Record: West End ice cream truck meanders around local rules, fees
Pocono Record: Moylan challenges Cartwright for 2014 congressional race
South Central
Patriot-News: Lemoyne Borough Council expected to vote on new sewer rates tonight
Patriot-News: Dauphin County Authority in technical default on hotel it owns, in Pittsburgh
Patriot-News: Harrisburg union agrees to change contract, help resolve city debt
York Dispatch: Financing OK'd for Helen Thackston Charter expansion project 
York Dispatch: York County Libraries get $1.27M subsidy
Lancaster Intelligencer: Conestoga Valley Community Center is closing
Lehigh Valley
Morning Call: Air Products' move fuels takeover speculation
Reading Eagle: Berks register of wills says he won't issue marriage licenses to same-sex couples
Reading Eagle: Charter commission prepares to look at changes
WFMZ: Lehigh County will get $230,000 from Hamilton Street land sale
North by Northwest
Sun Gazette: State declares disaster status for 14 counties
Sun Gazette: 6-0 vote to borrow $20 million
Sun Gazette: 1st step for private water well testing OK'ed
Onward State: Penn State's New Employee Health Program Criticized
Centre Daily Times: In magazine interview, Freeh defends Penn State report as factual
Erie Times Campaign '13: Lt. governor candidate visits Erie
Opinions
Inquirer: Small beer could be bigger
Tribune Review: The Democrats: Failure & pain
Altoona Mirror: Earmarks reek of favoritism
Pottstown Mercury: Roses to Pa. taxpayer coalition for drive to win tax reform
Blogs
ACLU: Voter ID Trial Day 9: The Commonwealth's Response to Plaintiff's Statistician
Lehigh Valley Ramblings: Heads Roll at LVEDC
Keystone Politics: Pennsylvania, Land of Opportunity
Keystone Politics: Act 47 Doesn't Work. PA Needs Regional Tax Bases
Keystone Politics: McGinty adds Endorsements from Bill Richardson, other environmental leaders
Keystone Politics: PA-Gov: Allyson Schwartz is Wrong on the Internet
Keystone Politics: Susan Spicka: A Fair-Education Funding Formula Should Replace Political Deal-Cutting
Keystone Politics: Can We Restrict Billboards to Ones Painted on Sides of Buildings?
Jon Geeting: How Lucrative and Investment Are Allentown Apartments Right Now?
John Hanger's Facts of the Day: How Not To Govern: Corbett Administration Won't Hold Hearing About Drilling Water Impoundment
Above Average Jane: iSEPTAPhilly
The Pennsylvania Progressive: First LGBT Couple Weds in PA