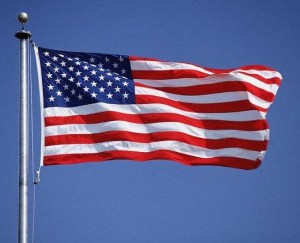 Another Dem for Governor, Gov. Corbett has his first re-election ad, and lawmakers wrap up in Harrisburg today (for real this time… we hope). Good morning politicos, here's the Buzz.
Editor's note: we'll see you back on Friday. Enjoy your Fourth of July.
Corbett Launches First Campaign Ad (With Video): Governor Corbett's campaign is making its first advertising push of the 2014 campaign: an upbeat web video that emphasizes job creation.
Lebanon County Commissioner Litz Enters Guv Race: It's official: Lebanon County's Democratic Commissioner Jo Ellen Litz is running for governor. She announced her bid this morning on the steps of the state Capitol building.
Former Philly Congressman Bill Gray Passes Away: Philadelphia icon and former U.S. Congressman Bill Gray died Monday at 71, according to a family spokesperson.
Reader Poll: Will Same-Sex Marriage be Legal in PA? When? Last week the U.S. Supreme Court threw out the Defense of Marriage Act. Considering where things stand now, will same-sex marriage will be legal in Pennsylvania? When?
Statewide
State House Sound Bites: Bridges could be weight-restricted this fall without a funding plan
PA Independent: Three days in June: How PA legislators fumbled governor's agenda
Capitolwire: House changes new credit in Tax Code, sends it back to the Senate.
Capitolwire: House GOP defeats effort to revive Medicaid expansion.
AP: The Corbett Agenda, What Went Wrong: Criticism pours down as guv's agenda stalls
Philadelphia
Philly.com: The $1 million dinner: When big donor Bill Dore met Rick Santorum
Philly.com: Pa. attorney general joins review of American-US Airways merger
Philly.com: Don't call it welfare: Pa. Department of Public Welfare may become Human Services
Inquirer: U.S. Secretary of Education urges city and state to act on schools
PhillyClout: Federal judge rejects move by Traffic Court judges to dismiss charges
Big Tent: Top Pa. Dem: 'Need more Pat Toomeys
The Notebook: Explaining Corbett's school funding plan
Plan Philly: Supreme Court provides more protection for property rights
NewsWorks: Many in Philly protest as Pa. House acts on school funding
NewsWorks: Philadelphia public schools, employees remain in limbo
NewsWorks: With no funding for repairs, Pa. bridges may be off limits to heaviest vehicles
NewsWorks: U.S. Senate committee moves to defund Philadelphia's Energy Efficient Buildings Hub
NewsWorks: Move for transparency at Pa. state-related universities stalled
NewsWorks: Bill Gray: A one-of-a-kind leader
City Paper: Legislators spent final days trying to name bridge after Donatucci political clan
PhillyNow: Victory for smokers as another Philly "sin tax" rejected, leaving schools underfunded
Philadelphia Weekly: How colonial Philly's same-sex secrets pointed toward the future of gay rights
CBS: 3 On Your Side: Interest Rates Double For Subsidized Stafford Loans
CBS: Philadelphia Schools Remain In Limbo Awaiting Harrisburg Action
SEPA
Phillyburbs: McIlhinney pulls in nearly $50K from beer distributors, unions
Delco Times: Wallingford-Swarthmore School District super gets new deal
Delco Times: Scientist pleads guilty in Pa. trade secrets case
Daily Local: Local agencies weigh in on immigration reform
Pottstown Mercury: PennDOT to replace two Rout 29 bridges in Upper Hanover
Pittsburgh
Post-Gazette: Pennsylvania Gov. Tom Corbett sees hope for his agenda
Post-Gazette: State attorney general won't object to UPMC-Altoona hospital merger
Post-Gazette: VA Pittsburgh officials describe efforts to combat Legionnaires'
Post-Gazette: Catholic Diocese of Pittsburgh files suit over FOIA request
Tribune-Review: VA officials admit 10 more possible Legionnaires' cases, apologize and tout solutions
Tribune-Review: Increases in Allegheny County parks fees being considered
Southwest
Altoona Mirror: Fusion with UPMC comes to fruition
Altoona Mirror: AG releases AAHS audit
Altoona Mirror: City hopes to buck failure with home rule
Observer-Reporter: Local legislators react to unfinished business
Observer-Reporter: Terms of Meadows tax settlement revealed
Observer-Reporter: Washington's Nicolella retiring after 35 years
NEPA
Times-Tribune: Sen. John Blake decries shutout of most third-class cities, Scranton from improvement zones
Times-Tribune: Carbondale Area School Board approves budget one day after deadline
Times-Tribune: State budget represents mixed bag for human resources
Times-Tribune: Budget could have been worse, educators say
Times-Tribune: Corbett strikes out on top priorities
Citizens Voice: Joblessness down a notch in area, still highest in state
Citizens Voice: Special election will be held on July 23
Shamokin News Item: Masser, Culver voted for budget
Standard Speaker: Corbett pledges persistence after top priorities fail
Standard Speaker: Senate nod came as Stevens said 'yes' to his bride
Standard Speaker: NEPA schools get $12.3M bump
Wayne Independent: School taxes going up again
South Central
AP: Pa. AG vows to monitor Altoona hospital takeover
Carlisle Sentinel: Harrisburg/Carlisle region unemployment rate falls in May
Carlisle Sentinel: Dauphin County touts new judicial center as public safety win
Harrisburg Patriot News: With legislative agenda unfinished, should lawmakers stick around Harrisburg? (Poll)
Harrisburg Patriot News: Corbett administration abandoning 40-hour workweek for non-union employees
Harrisburg Patriot News: Harrisburg mayoral candidate doesn't meet residency requirements
Roxbury News: 2013 – 2014 Basic Education Funding by School District
Lehigh Valley
Morning Call: Lehigh Valley unemployment rate lowest in more than 4 years
Morning Call: Pa. girl at center of lung transplant debate needs more surgery
Express-Times: Bethlehem could get Allentown-like economic development tax zone
Express-Times: Lopatcong Township School Board looking for new member after Ed Krusman's resignation
Express-Times: Nazareth police chief's future uncertain as borough council rebuilds force
North by Northwest
Erie Times-News: Sinnott administration wants $7,500 in video security upgrades at Erie's municipal garage
Erie Times-News: Unemployment rate falls in Erie, Crawford counties
Onward State: Gov. Corbett Signs Budget, Penn State Get Level Funding
Onward State: Rep. Scott Conklin to Hold Public Meeting on BOT Reform Sun Gazette: State
Sun Gazette: budget draws mixed reviews from local lawmakers
Opinions
Post-Gazette: Good policy: The House must vote on the Senate immigration bill
Tribune-Review: Pooling prey
Daily Local: Pennsylvania lawmakers need to be honest on gas tax hike
Harrisburg Patriot News: Ideologues in the House block Medicaid expansion: Editorial quick take
Blogs
Keystone Politics: Corbett's first re-election ad exposed
Keystone Politics: Keith Rothfus on marijuana decriminalization: it's "a gateway drug"
PA Water Cooler: I have a very short list of chores for the legislature
Commonwealth Foundation: Consumers Still Waiting for Convenience
Commonwealth Foundation: Lawmakers Stand up for Taxpayers, Reject Medicaid Expansion
PA Budget and Policy Center: Preliminary Analysis of Tax Code Bill: Small Steps Toward Reform But Special Tax Breaks Remain
PA Budget and Policy Center: Summary of Pennsylvania School Code Changes