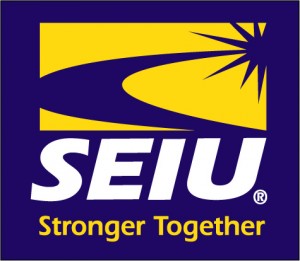 Good morning politicos, here's the buzz. LG Cawley ponders calling a special election after Sen. Pippy's resignation; Missa Eaton is the first to announce her Q2 fundraising numbers; two pro-Dem groups make huge ad reservations in Pittsburgh and Philadelphia; and we ask readers what the most exciting state Senate race is.
Editor's note: PoliticsPA will be off for the Fourth, have a safe and happy holiday and see everyone again on Thursday.
Obama is coming to Pittsburgh: we'll have the details posted soon, but in the meantime the President's campaign bus tour is taking him to Carnegie Mellon University on Friday. It's his only scheduled stop in PA.
Update: Pippy Resigns Seat; Likely to Join Coal Association: John Pippy is now, officially, a former Senator. Pippy appears poised to take the reins of the PA Coal Association, but his sudden departure threatens to complicate an already confusing campaign.
And the Winner Is… Missa Eaton! The Democrat for Congress in PA's 3rd district is the first to announce her 2nd quarter fundraising numbers. She raised $84,403 from April to June.
Cable for Two: Dem PAC, SEIU Reserve $1.3 Mil for PA Ads: The House Majority PAC and Service Employees International Union (SEIU) announced today that they have reserved TV ad time in 38 markets, including Pittsburgh and Philadelphia. The partners combined are preparing to spend $20 million, with the House Majority PAC chipping in the lion's share.
Toomey Pens Memo on Romney's Behalf: Toomey continues to show his full Romney support with a memo attacking the President's economic record. The memo continues the GOP's "broken promises" theme and implies further and more specific attacks will come this week.
Corbett Signs 2012-2013 Budget: With 15 minutes to spare, Gov. Corbett signed the $27.7B budget into law. The budget includes cuts to health and human service agencies, status quo education funding but with other potential revenue sources such as business tax credits.
Poll Results: 71 Percent Predicted Budget Passage: The results are in: 209 of our politically savvy readers voted in the latest PoliticsPA poll asking whether PA legislators would pass the state budget on time, and an impressive 71 percent of people guessed correctly.
Reader Poll: What is PA's Top State Senate Race in 2012?: With much legislative work done for the summer and no major bills before the House or Senate, candidates and defending incumbents can focus their full efforts on winning in November. We see six competitive and exciting races. So tell us readers, which is number one?
Smith Rallies Blair Tea Partiers: In a setting that might otherwise resemble a company picnic, Senate candidate Tom Smith spoke at a Blair County Tea Party rally Sunday, using his go-to promises to halt the Obama-Casey agenda and get the country back on track.
Liberal Group Ad Thanks Casey for Pro-EPA Vote (Watch Video): The left-leaning organization MomsRising launched a TV ad to thank Sen. Casey for voting down a resolution to overturn the EPA' s Mercury and Air Toxics Standard. Smith's campaign said "It's no surprise."
Legislative Election Updates
Make sure to take our Reader Poll: What is PA's Top State Senate Race in 2012?
HD-89: Democratic candidate Susan Spicka, running against Rep. Rob Kauffman (R-Franklin), said the line items of the budget prove that PA doesn't have a funding problem, but a priorities problem. "Despite all the rhetoric about limited resources and making difficult choices, our legislators still found $1.4 million to give themselves a fat pay raise," she said. "That amount divided evenly among the 203 state representatives yields a pay raise of $6,896.55 per year—an 8.4% pay increase."
HD-93: Democratic candidate Linda Small, running against Rep. Rom Miller (R-York) said Corbett's attempts to save money now in the budget will end up costing Pennsylvanians more in the future. She said it shifts tax increases and service cuts to taxpayers, "with property tax increases and school cuts a prime example," she said in a press release. Smith also said the budget gives new entitlements to corporations like Shell but does not invest in infrastructure, "which not only creates jobs but leaves PA with safe roads and bridges."
HD-111: Democratic candidate Jeffrey Dahlkemper said his opponent Sandra Major's (R-Susquehanna) decision to vote for the budget shows that she has her priorities out of order. Dahlkemper also said that it was a shame that education funding was kept at the same levels as last year, negatively impacting children. He predicted the new budget will make life more difficult for many Pennsylvanians. "Like a mad scientist, Corbett has lined up his party as a twisted 'human-centipede.'  The end result is a budget that is hard to digest and defines a party that would rather feast upon their own self-serving waste than serve the citizens of the Commonwealth."
HD-134: Democratic candidate Patrick Slattery announced his withdrawal from the race for State Representative via Facebook yesterday due to "personal and professional constraints." Slattery thanked his supporters for their support.
SD-13: Dem candidate Tom O'Brien, running against Sen. Lloyd Smucker (R-Lancaster) said that Corbett's education plan has a big flaw: "Charter school expansion without the full involvement of the local community silences the voice of local taxpayers, while still making them financially responsible for the support of the charter schools in their districts." He said charter school funding should not be tied to traditional school cost.
SD-17: Sen. Daylin Leach's (D-Montco) competitor Charles Gehret criticized the Senator for using what he calls "locker room language" when referring to the Voter ID law at a press conference. Leach said: "If you have to stop people voting to win elections, your ideas suck." The remark gained major traction online. Gehret said that not only do the majority of people favor the law, Gehret said, but, "Sen. Leach's bombast was…not the language of a respected legislator. I can't think of any good reason an elected representative…would use such language in public discourse. Sen. Leach must have been trying to beef up his Facebook friends and Twitter followers."
SD-37: With John Pippy having resigned Saturday just before midnight, it is still up in the air whether Lt. Gov. Cawley will decide to hold a special election. Greg Parks won a write-in campaign for the Dem ticket, but dropped out friday and will likely be replaced on the ticket by state Rep. Matt Smith. A special election would undoubtedly benefit Raja, who is able to spend whatever is necessary to win. The soonest a special could take place is September 4, two months before election day, and would cost the state hundreds of thousands of dollars.
SD-49: Democratic Candidate Sean Wiley announced the launch of the "Women for Wiley" Campaign Committee, comprised of local teachers, small business owners, activists and community members. "I am truly honored by the overwhelming support from all of these outstanding women of Erie," said Wiley. "I am confident that working together we are going to create a better community for all our families." He said he would work to create better education opportunities and create safe neighborhoods. His opponent, Janet Anderson did the same thing last week. The seat is that of retiring Sen. Jane Earll (R-Erie).
National
USA Today: Portman, Toomey slam Obama ahead of bus tour
Morning Call: Moms thank Sen. Casey for pro-EPA vote
Morning Call: Toomey embraces surrogate role
National Journal Hotline: Toomey Endorses Neumann in Wisconsin Senate Race
Statewide
StateImpactPA: Shell Tax Break Signed Into Law, Along With Southeast Drilling Moratorium
StateImpactPA: Philadelphia's Sunoco Refinery Will Process Shale Oil With the Help of Natural Gas
State House Sound Bites: Smile for the cameras, borrowing bills left behind, Pippy resigns
State Sound Bites: Teacher evaluations for charters sunk along with reforms package
Philadelphia
Philadelphia Inquirer: Obama's Philadelphia-area fundraising lags behind '08 effort
Philadelphia Inquirer: Lingering conflict over Family Court building
Philadelphia Inquirer: Fattah's son hit with tax lien on business
Philadelphia Inquirer: Corbett signs $27.65 billion budget with minutes to spare
Philadelphia Inquirer: Pennsylvania corporate tax credit will pay for private-school scholarships
Philadelphia Daily News: Audit: Poor oversight of police payroll, overtime
Heard in the Hall: 3 percent raises for firefighters
PhillyClout: Firefighters awarded long-awaited contract
PhillyClout: Twitter battle between Councilman Jim Kenney and Buzz Bissinger
PhillyClout: Monday-Rizzo mural vandalized
Phillynow.com: Voter ID 'Your ideas suck' comment used in Republican attacks
Phillynow.com: Daily Grinder: Corbett signs budget-15 minutes before deadline
KYW Newsradio: Strategists: Obama, Romney fundraising numbers in Philadelphia don't tell whole story
WHYY Newsworks: Corbett may enlist Democrats' help on looming pension crisis
NEPA
Standard Speaker: Barletta calls for hearings on 'de facto' amnesty
Standard Speaker: Mahanoy Twp. may need amendment for oil, gas drilling
Standard Speaker: Law changes e-recycling rules in 2013
Wayne Independent: Getting schooled on taxes
The Times-Tribune: Scranton's unions file lawsuit mayor's decision to slash salaries
The Times-Tribune: Two borrowing bills don't make legislative finale
SEPA
Delco Daily Times: Agreement reached by Sunoco, Carlyle Group on South Philly refinery
Bucks Local News: General Assembly approves natural gas drilling moratorium in Bucks
Bucks Local News: Pennsylvania lawmakers pass legislation to establish teacher evaluation system
Pittsburgh
Early Returns: 2 Empty Senate seats without Pippy
Post-Gazette: Pa. bill allowing red-light cameras in Pittsburgh passes
Post-Gazette: Census data show unusual rise in Pittsburgh population
AP: State destroying online court records, raising debate over privacy, consistency
Tribune Review: Natural gas storage fields nearing capacity
Tribune Review: Secret-compartment ban called too little
Tribune Review: In last-minute frenzy, Pennsylvania's Governor Corbett claims legislation, budget victories
Tribune Review: Obama to campaign in Western Pa. and northern Ohio this week, AP says
Tribune Review: Pittsburgh to get more than $5M from nonprofits this year and next
Southwest
Daily American: Berlin School Board raises taxes
WTAE: Red light cameras approved for Pittsburgh
WTAE: Decision on closure of 911th Airlift Wing delayed AP: Pa. court agency removes records from website
AP: Corbett cements victories
Altoona Mirror: Pa. forced to review juvenile sentences
AP: Governor scores last-minute wins
South Central
Chambersburg Public Opinion: Speak up: Public has until Sunday to comment on legislative redistricting
York Daily Record: Bill allowing state intervention in schools passes
Lancaster Intelligencer/Era: Pa. budget includes ag preserve money
North by Northwest
Williamsport Sun Gazette: Legislation would end mail delivery on Saturdays
Lehigh Valley
Morning Call: Joe Biden politicking in Scranton over fireworks
Morning Call: Toomey embraces Romney surrogate role
Morning Call: Moms thank Casey for pro-EPA vote
Express Times: Bethlehem-area Democrats decry state budget, claim public education is continued target of state GOP
WFMZ: Democrats: "No new taxes" a myth in new budget
Opinion
PA Independent: State House was wrong to ignore 11 p.m. red light in order to pass rushed red-light camera expansion bill
Indiana-Gazette: No easy answers for public education
Altoona Mirror: Budget season largely yawner
Tribune Review: Orwell lives
Tribune Review: Gun-grabbing U.N treaty
Post-Gazette: Bus stop silliness: Megabus dispute needs a brake put on it
Post-Gazette: Lessons in debt: Work on all fronts can defuse the college loan crisis
Post-Gazette: Melting away: The old country is more distant as the years roll on
Post-Gazette: Prison progress: Reality dictates a new attitude to criminal justice
Philadelphia Inquirer Op-ed: PA Budget Q&A
Philadelphia Inquirer Editorial: Pa. must revisit funding of charters
Philadelphia Inquirer Editorial: Next on city's agenda: Reform tax and spending
Philadelphia Daily News Editorial: We need right expectations for Philly's new schools boss
Delco Daily Times Editorial: Health care reform already delivers benefits
The Times-Tribune: State budget's odd balance
The Times-Tribune: Politically fast, and furious
Citizens Voice: Politics over fighting gun war
Wayne Independent: The real healthcare problem
Blogs
John Hanger: Direct Energy's Free Power Day Saves Customers 30 Percent Or More
John Hanger: Shale Gas Causes First Quarter 2012 US Carbon Emissions To Plummet Again
Keystone Liberty: Responsible and balanced budget passed on time
Keystone State Education Coalition: PA budget locks in $1 billion cut to public education; gives $75 million bailout to struggling parochial schools
Lu Lac Political Letter: Welcome Mr. Vice President
Above Average Jane: Free campaign manual
Pennsylvania Progressive: Slattery withdraws from House race
PennPatriot: Time for special prosecutor in Sandusky case