The budget was finished on time, it increased spending across the board, and it didn't raise taxes. And yet, it was a train wreck.
Tom Corbett. The stakes were clear: to reverse a trend of bad headlines and bad numbers, the Governor needed to advance one of his three issues (liquor, pensions or transportation) by the budget deadline. He went 0-for-3. "None of us are going home until this gets done." A simple sentence like that could have changed the Governor's legacy. Instead, Corbett's self-imposed unwillingness to go past a budget deadline empowered lawmakers to do the bare minimum. Corbett has zero momentum heading into his final summer before election year.
House GOP Leadership. Lots of lawmakers did lots of juggling, but the budget's grand bargain fell apart in the House over the transportation bill. Too many Republicans refused to vote for a bill that raised taxes. That left Speaker Smith and Leader Turzai to court Democrats, who would be asked to put up more than half of the votes needed to pass the bill. But Dems said they wouldn't carry the bill over the finish line without more control over its content (i.e. more spending, more support for mass transit). So it collapsed.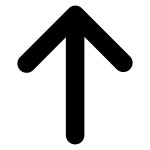 Senate GOP Leadership. Liquor privatization is a difficult, complicated issue. But Sens. Pileggi, Scarnati and McIlhinney found a way to cut the Gordian knot. They came up with a proposal that won the total support of the Republican caucus and had the bill poised to pass on the floor. It fell through because some supporters made their votes contingent on the House passing a transportation bill.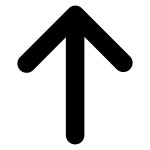 Tom Murt. The Montco Republican state Rep. got many of his GOP colleagues to sign on to a bill to change the name of the Department of Public Welfare to the Department of Human Services. It was a mildly controversial measure and opposed by conservatives, but passed into law this week.
.
.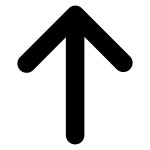 John Gordner. What was a vote for liquor privatization worth to Senate GOP leadership? Ballpark, $175 million. That's how much Sen. Gordner (R-Columbia) was able to direct toward technology investment via the Innovate PA program (funded by an auction of insurance tax credits) when he agreed to support the bill. The House later knocked it down to $100 million. But still.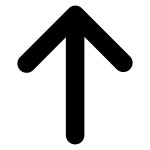 PA Supreme Court. The state's high court welcomed a new member this week: Superior Court Judge Correale Stevens (also a former state Rep). Refreshingly, his nomination was confirmed unanimously by the state Senate. The down side for SCOPA? This Philadelphia Magazine profile of Justices Ron Castille and Seamus McCaffery and their ongoing – and unflattering – feud.
Tweet of the week: State Rep. Kate Harper (R-Montco). She gave voice to what a lot of her moderate colleagues were thinking last week.
#Pabudget Starting a new caucus for people who like to get s— done. Need a name. Any suggestions ?

— Kate Harper (@Montco061) June 30, 2013
Facebook post of the week: State Rep. Mike Fleck (R-Huntingdon). This week was the 150th anniversary of the Battle of Gettysburg, and Fleck got into the spirit. It's a post so good it even garnered a news story, where you can read the whole thing.