Good Friday afternoon politicos, here's hoping that your holiday week was enjoyable and relaxing. It was a less than hectic week in politics, and here are those that stood out above (or below) the rest.
Tom Corbett. He promised, and he delivered. Again. For the second year in a row, Governor Corbett made good on his campaign pledge to sign budgets on time and without tax increases. That on its face is worthy of an Up. But also consider the big picture strategy. By making deep cuts in 2011, the Guv and GOP lawmakers were able to flat fund this year, avoid charges of excessive cuts, and even win some Dem votes.
SEPA Pols. The closure of refineries in southeast PA for years hung like a cloud over several communities and the region. But no more. Thanks to cooperation between local officials, business groups and organized labor, a deal was reached the thousands of directly and indirectly related jobs will stay right here in PA. A special tip of the hat to Rep. Bob Brady, who was instrumental in the deal.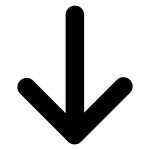 Voter ID. First the law took a beating in the wake of Mike Turzai's recent comments. The headlines didn't get any better this week, after news broke that the ID gap is bigger than originally thought. 9.2 percent of PA's 8.2 million registered voters – over 750,000 – don't have a PennDOT ID. That's over 10 percent of voters in 10 counties. For those keeping score at home, that's over 750,000 more than the number of voter fraud convictions in PA in the last decade.
Eugene DePasquale. When you're a low name ID candidate running for a low name ID office, the best play is getting out in front of a high-press issue. DePasquale, the York state Rep. running for PA Auditor General, did just that this week when he introduced a bill that would change the PA pension system to block out certain convicted criminals. This York Daily Record headline says it all: "State Rep. Eugene DePasquale pushes for changes to state law that would prevent Jerry Sandusky from receiving a state pension".
Lou Barletta. The President's immigration order is tricky for most Republicans, particularly Mitt Romney. But not for Congressman Barletta: illegal immigration is his wheelhouse. His firm stance on the issue brought him to national prominence well before his tenure in Congress, and the recent flurry of activity on the matter has given him ample opportunity to bolster his presence in the press.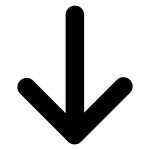 Special Election in SD-37. The race is for recently retired Sen. John Pippy's seat in Allegheny County, where Republican businessman Raja will square off against TBA Democrat (likely Rep. Matt Smith). LG Cawley could call a special in September – at an extra cost – or wait until the regular election in November. CW is that a special boosts Raja because he has the personal assets to fund either way. But does it? We say the Prez contest and Obama's western PA numbers mean that the Dem would have a tough time in either case. Normally, we endorse any political scheme or machination that's within the boundaries of the law. But not this time, not at a cost of $200,000 to $400,000 taxpayer dollars.
Tweet of the week: Mark Levy, Associated Press.
US Rep. Bob Brady on the #Sunoco–#Carlyle #refinery deal: "This is a big fill-in-the-blank deal."

— Marc Levy (@timelywriter) July 2, 2012