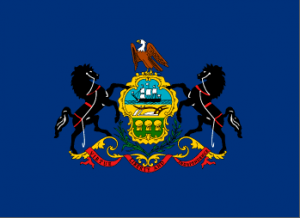 Nate Silver considers the GOP's chances in PA, Toomey's sanctuary city legislation fails and we present our Veepstakes/conventions pool. Good morning politicos, here's the Playbook!
Nate Silver Discusses PA's Odds of Going Red: The FiveThirtyEight founder was a guest on Glenn Thrush's podcast.
Cost of Kane Email Report Already at $160K: The Solicitor General again moves back the timeline on the "porngate" report.
PA-Sen: Police Gear Sparks Latest Toomey-McGinty Battle: The issue is another part of Sen. Toomey's pro-law enforcement crusade.
PA-Sen: Toomey's Sanctuary City Bill Falls Short: We break down the vote on Senator Toomey's sanctuary city legislation.
2016 PoliticsPA Veepstakes and Conventions Pool: Co-sponsored by PoliticsPA & The Law Offices of Adam Bonin, enter for your chance at eternal glory.
Statewide
Capitolwire: DOH launches Safe Harbor Letter online application
Capitolwire: Looking to pay for 2016-17 budget, House GOP adds another 'possibility' to their revenue menu
Capitolwire: Balancing the budget just got about $100 million more difficult   
PLS Reporter: Pittsburgh City Council considers measure to authorize sending city police to assist Cleveland with RNC safety
PLS Reporter: Commonwealth Court allows judicial retirement age ballot question to be considered in November
State House Sound Bites: Pa. legislature still stuck on spending bill   
Philadelphia
Heard in the Hall: Hillary Clinton to speak Friday in Philly
Heard in the Hall: Activists to DNC host committee: Show us your $
WHYY Newsworks: DNC host committee pinning sales on the donkey, not the candidates
WHYY Newsworks: Boyle introduces measures to protect endangered species
WHYY Newsworks: Do DNC finance records hide corporate conflicts?
WHYY Newsworks: Lack of Pa. budget deal makes education officials nervous
WHYY Newsworks: Outdoor meal ban lifted in parks as city sets aside $1M from drink tax for indoor serving space
SEPA
Delco Daily Times: GOP candidate asks archdiocese to donate Guanella site
Delco Daily Times: Clock ticks down to another budget decision day for Pennsylvania Gov. Wolf
Bucks County Courier Times: Court OKs decision to delay judge retirement ballot question
Pittsburgh
Post Gazette: Wolf: Doctors should check data before prescribing opioids
Post Gazette: Toomey's sanctuary cities bill fails in U.S. Senate
Post Gazette: Conservative opposition endangers House Republican gun bill
Tribune-Review: Philly mayor takes on Toomey over sanctuary city bill
Tribune-Review: Wolf appoints Beemer Pennsylvania inspector general
Tribune-Review: Penn Township panel recommends preliminary approval of drilling application
Southwest
Tribune-Democrat: Harrisburg City Council Votes to Limit Marijuana Penalties
Tribune-Democrat: State Regulators Tentatively OK Grantsville Coal Mine's Growth Plan
Altoona Mirror: Advocates decry state's handling of abuse bill
Altoona Mirror: Budget talks resume with no news on taxes
Observer Reporter: Court OKs decision to delay judge retirement ballot question
Observer Reporter: Clock ticks down to another budget decision day for Wolf
Beaver County Times: U.S. Rep. Tim Murphy sees his mental health legislation pass in House
NEPA
Standard Speaker: Casey calls for local pro-LGBT ordinances
Standard Speaker: Hazleton police chief discusses plans for $170,000 grant
Citizens Voice: Pennsylvania back in budget limbo
Times Tribune: Audit finds accounting problems at Lackawanna County row office
Times Leader: Auditor General: Pittston owes more than $230K toward pension plan
Times Leader: Sugar Notch officials move forward on fixing raw sewage problem
South Central
Patriot News: Archbishop's directive reflects "moral law" of Church, says Harrisburg priest
Patriot News: Two Pa. natural gas-fueled power plants soon to be operational
Carlisle Sentinel: Mechanicsburg seeks pause on road project
York Daily Record: Report: Child poverty increasing in York County
York Daily Record: York County shows support for Muslim neighbors
Lehigh Valley
Morning Call: With July Fourth weekend in the books, Dorney Park owner reports 4% jump in net revenues
Morning Call: Citing big sticker price, Moore Township rejects move to add more supervisors to board
Reading Eagle: Berks Community Health Center opens new location in Reading
North by Northwest
Centre Daily Times: Castor files new challenge in Parks Miller lawsuit
Sun Gazette: Nonprofit's mass-mailed
Erie Times: Grants to improve green space in Erie County
Opinion
Patriot News: What shale foes need to know – you can't have renewable energy without it
Patriot News: Harrisburg Council voted to reduce marijuana penalties – your turn, Pennsylvania
Daily News: Gloomy picture on charter reform
Inquirer: Clinton skates, Trump hates FBI email decision
Delco Daily Times: Pave Paradise? Can Marple tract be saved?
Post Gazette: Recidivism antidote: Ex-cons need a seamless path back to Medicaid
Blogs
Citified: Kenney: It's "Not Christian" for Chaput to Deny Communion to Gay Couples
Keystone Crossroads: Lack of Pa. budget deal makes education officials nervous
Keystone State Education Coalition: HB530:PA Legislature Wants Taxpayers to Pay for Unlimited Charter Expansion
Commonwealth Foundation: State Government is Spending Money it Doesn't Have
Commonwealth Foundation: PA Manufacturing Withers Under High Tax Load
PA Budget and Policy Center: Boom and Bust: Lessons from the gas patch
Lehigh Valley Ramblings: Luis Campos, Administrator or Panto's New Fall Guy?