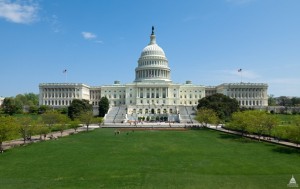 Congressional fundraising numbers begin to come in. Good morning politicos, here's the Buzz.
Q2: Shuster Keeps His Foot on the Gas: The 7-term Congressman raised $646,785 in April, May and June, his campaign tells PoliticsPA. He has $916,180 on hand.
7/5 Ups & Downs: Budget Edition: The budget was finished on time, it increased spending across the board, and it didn't raise taxes. And yet, it was a train wreck.
Politically Uncorrected: A House Divided: Corbett's priorities failed – not in spite of Republicans controlling the legislature – but rather because Republicans control the legislature.
Legislative Election Update
SD-28: If state Sen. Mike Waugh (R-York) decides not to seek re-election for some reason, there are a few York County GOP politicos who would step up to replace him. Commissioner Steve Chronister and state Rep. Ron Miller included. Waugh has given no indication that he won't seek re-election in 2014.
Statewide
Capitolwire: Litz, a Lebanon County commissioner, enters Democratic fray for governor
Capitolwire: Senate rejects House fiscal code for misrepresenting Pileggi's stance on payday lending. Gov. Corbett scolds leaders to pass bill
Capitolwire: PA Senate sends Welfare Code bill to governor without Medicaid expansion provisions
Capitolwire: Senate sends Tax Code to governor's desk
PA Independent: 500 days and $1 billion later, zero accountability in PA universities
PA Independent: WATCHBLOG: No Medicaid expansion, for now, in Pennsylvania
PA Independent: WATCHBLOG: Final piece of of state budget will go back to the state House, again
PA Independent: Three days in June: How PA legislators fumbled governor's agenda
PA Independent: Corbett's window for major policy wins is closing
AP: 'Gasland' sequel asserts drillers corrupting gov't
AP: Pa. budget seasons ends with Corbett at crossroads
Philadelphia
AP: Officials get more time to rework Pa. Lottery bid
Inquirer: Underfunded pensions a growing problem across Pa.
Inquirer: Phila. marchers protest NSA surveillance
Inquirer: Senate GOP's eleventh-hour turnabouts on Pa. budget
Inquirer: Pa. lawmakers: Much accomplished, much left undone
PhillyClout: Two very different views on immigration on Independence Mall
Daily News: Answering questions on Harrisburg's budget mess
Daily News: The virgin candidate
SEPA
Pottstown Mercury: State Rep. Mark Painter to host business seminar
Pottstown Mercury: Pa. budget process challenges local schools
Pottstown Mercury: Laura Bush foundation grant to Barth is only one in PA
Pottstown Mercury: Phoenixville School District: Deadline meeting ends with passage of budget with 1.42 percent tax hike
phillyburbs.com: Former Pa. environmental chief blasts Corbett's gas drilling oversight
Delco Daily Times: Upper Darby mayor: Two cops have been fired for alleged incident with 17-year-old in police custody
Daily Local News: County working to improve biking infrastructure
Pittsburgh
Post-Gazette: Gigliotti figures in federal investigation of Pittsburgh's city administration
Post-Gazette: Pa. Senate declares impasse over Medicare
Post-Gazette: 'David McCullough Day' announced in Allegheny County
Post-Gazette: Teresa Heinz Kerry hospitalized in Massachusetts
Tribune-Review: Western Pa. landowners disgruntled as drillers' deductions cut payments
Tribune-Review: Water line break causes basement of county office building to flood
Tribune-Review: Egypt's army chief trained at Army War College in Carlisle, Pa.
Southwest
Beaver County Times: South Side Area budget holds line on taxes
Beaver County Times: Cornell passes final budget, raises taxes
Altoona Mirror: Town hall talk on UPMC takeover set for Tuesday
Altoona Mirror: County tax bureau finishes up first year
Johnstown Tribune-Democrat: Counties at odds over CSA savings
NEPA
Times-Tribune: Scranton school director: board gives 'patronage' jobs
Citizens Voice: School aid goes long way
News Item: Without funding, Thruway is 'in limbo'
Wayne Independent: Council seeks funds
South Central
Patriot News: Senate confirms local doctor as state physician general
Patriot News: Senate committee strips House — added provision urging vote on payday lending bill
Patriot News: Poll results: Lawmakers should stick around Harrisburg through the summer
Patriot News: Pennsylvania ranks fourth nationally in number of hotels breaking labor laws: PublicSource
Patriot News: Top 5: PennLive takes a look at taxes, spending, cuts in midstate school districts
Patriot News: First of 11 furlough days impact civilian employees at the Carlisle Barracks and War College Monday
Patriot News: Funding education: Local school districts' budgets at-a-glance
Daily Record: Liquor lobbyists spent over $900,000 toward privatizing Pa. alcohol sales
Daily Record: York County Commissioner Steve Chronister eyeing state senate seat
Lehigh Valley
Express-Times: Bethlehem councilman wants to repeal campaign finance reporting rule
Express-Times: U.S. Rep. Charlie Dent helps Allentown Syrians in quest to help kidnapped bishops
Reading Eagle: After some wells fail test, neighbors divided on solution
North by Northwest
Erie Times-News Campaign '13 Blog: Why Corbett's agenda failed
Erie Times-News: Erie County government could pay $2,600 for technology study
Williamsport Sun Gazette: Potter County Education Council partners with real estate training provider
Williamsport Sun-Gazette: Developing 'Synergy'
Opinions
Salena Zito, RealClearPolitics: Scandal Staining Hillary's Record
Inquirer: Inquirer Editorial: Much ado about nothing
Post-Gazette: Elder poverty: Congress needs to strengthen Social Security
Pottstown Mercury: Teaching teachers is first step to improving education
Philly Gay News: Back to Christopher Street
Altoona Mirror: UPMC merger a major step for community
Johnstown Tribune-Democrat: Keith Rothfus | America needs an all-of-the-above energy plan
Times-Tribune: Kelly: Corbett could go down as the man who infested Pa. with wild pigs
Williamsport Sun-Gazette: State reform agenda fails; there's lots of blame to go around
Patriot News: The special interests that got in the way of liquor privatization
Patriot News: Lawmakers gamble with our future by not passing transportation funding
Patriot News: Here's why liquor privatization failed
Daily Record: Coach Tom Corbett is down 24-0
Blogs
Keystone Politics: Regional Tax Bases, Not Emergency Managers
Keystone Politics: Professionalize Local Police Departments
Keystone State Education Coalition: Pennsylvania Education Policy Roundup for July 6, 2013: Commonwealth's education budget reflects politics, not student needs
Lehigh Valley Ramblings: Northampton County Plans $1.76 Million in CDBG Grants
Lehigh Valley Ramblings: Independence Day … For Some
Above Average Jane: Loss of a Franklin Institute Hawk
Above Average Jane: 1% of the 1%
Above Average Jane: Murphy on the 4th