7/8 Ups & Downs
Bob Casey. The Senator had another strong fundraising quarter – $1.3 million raised, $3.1 million cash on hand. News that PA Sen. Jake Corman – the highest-ranking elected official known to be considering a challenge to the Casey – decided against a run, well, that's icing on the cake.
.
.
.
Ed Pawlowski. The Mayor stepped seamlessly into the role of national Democratic surrogate this week following Mitt Romney's visit to Allentown. He went on the attack against Romney's claims about the local economy, and did his best to shift the narrative from Romney v. Obama to Romney v. A-town.
.
Barack Obama. We'll have another story later today on this topic, but the President's outlook in PA is a little dimmer today. The June Dept. of Labor report – showing that unemployment climbed to 9.2 percent, and the economy added a paltry 18,000 jobs – would be bad news for any incumbent. And the President's opponents in the Keystone state are all to eager to point that out.
.
The Gays. Activists have diligently worked to expand LGBT rights in PA – not with high-profile showdowns in Harrisburg, but municipality by municipality. Their local approach yielded more favorable legislation in a number of locales in recent months, including all three Lehigh Valley cities. Non-discrimination laws are on their way to becoming the norm around the state. Even provisions for same-sex benefits for city employees are starting to catch on.
Harrisburg. City officials had hoped to leverage the threat of bankruptcy in order to obtain the best possible deal for taxpayers in the current fiscal negotiation. GOP lawmakers in Harrisburg (fun sentence, no?) interceded to make that impossible, and now financiers can sit back and wait for their chance to forcibly purchase city assets. Think parking is expensive now?
.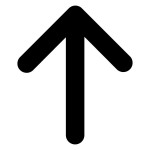 Mike Kelly. There's probably no better fundraising tactic for any Republican anywhere than bearing the brunt of an attack by the Rev. Al Sharpton.