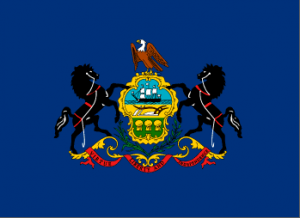 Wolf chooses Beemer to be AG, Clinton hits Trump on taxes while Rendell goes off-script again. Good morning politicos, here's the Playbook!
PA-Gov: Wolf Nominates Beemer for AG: The former First Deputy was one of the key witnesses against Kathleen Kane.
Clinton Hits Trump on Taxes in New TV Ad (VIDEO): The thirty-second spot will be airing in Pennsylvania.
Rendell Says the Clintons Should Disband their Foundation if Hillary Wins: The former PA Governor continues to "help" the Clinton campaign.
PA-8: Santarsiero to Attend Annual Gathering Organized by Pelosi: The Democratic nominee is one of the guests of honor for an event at the House Minority Leader's home.
Politically Uncorrected: Kane in Sharp Relief: She was not corrupt as that term is usually understood nor does she stand accused of graft or bribery. Her crimes were personal and political, not economic or financial.
Barletta and Marino Attend Trump National Security Meeting: The two PA Congressman made the cut.
Trump Spending $984K in PA For First General Election TV Ad Buy: The Republican nominee is hitting the airwaves in the commonwealth's biggest markets.
Statewide
Capitolwire: AG Castor's short tenure to come to an end.
Capitolwire: Inevitable demographic shift threatens future tax bases, education funding, researchers find.
StateImpactPA: Carbon emissions from natural gas expected to surpass coal
PLS Reporter: Gov. Wolf nominates Bruce Beemer for Attorney General, Senate Republican leaders issue statement of support
PLS Reporter: Medical marijuana law still on track for on-time implementation, secretary says
PA Watchdog: Pennsylvania e-cigarette tax burns business owners
WITF: Trump Adds Fuel To Conspiracy Theories Questioning Clinton's Health
Philadelphia
Business Journal: Cost of 'Porngate' review nears $400K
Business Journal: Where the political boss is not history
Business Journal: Pew: Phila. forgoes $215M annually from business tax incentives, exemptions
KYW Newsradio: Woman Sues Lehigh County Over Presence Of The Cross In County's Seal
WHYY Newsworks: Proposal aims to curb Pennsylvania gerrymandering
WHYY Newsworks: Two former Pa. prosecutors plan libel suit against Daily News over 'Porngate' coverage
WHYY Newsworks: 'Porngate' review runs up nearly $400,000 tab
Inquirer: Bucks DA to retire Sept. 2, 15 months before term expires
Inquirer: Report: Charter administration costs double those of other public schools
SEPA
Daily Local News: West Whiteland maxes out credit rating
Bucks Local News: Lower Makefield awards bid for railroad 'Quiet Zone' project; three crossings slated for modifications
Montgomery Media: Laurel House gives up legal fight for rectory; Seeking new central Montgomery County location
Montgomery Media: Whitpain receives $10K in funding from PECO Green Region program
Montgomery Media: Souderton considers adding freight station back into train station renovations
Montgomery Media: Pennridge Airport rezoning request coming in for landing
Pittsburgh
WESA: Clinton, Trump Battle In The Field
WESA: AG's Office Looks To Move Past Kane
WESA: PA To See Trump's First General Election TV Ads
WESA: Putting On Heirs: Wolf Administration Gives Jobs To Legislators' Children
WESA: Toomey, In Fight For Political Life, Abandons TPP Trade Deal
Tribune Review: Wolf nominates Beemer for AG
Pittsburgh Business Journals: Pittsburgh lawyer nominated to be next attorney general       
Southwest
Beaver County Times: Governor's attorney general pick is Kane's ex-chief deputy Bruce Beemer
Observer-Reporter: Ex-Jerry Sandusky lawyer who stole from clients gets prison  
Observer-Reporter:  Sen. Toomey still 'not there yet' on supporting Trump
Altoona Mirror: Grocers now able to sell wine, but stores yet to make transition
NEPA
Pocono Record: In a first, Trump says he regrets painful comments
Pocono Record: Trump spokeswoman diagnoses Clinton with 'dysphasia,' despite not being doctor
Standard Speaker: Mayor, city council remain at odds over administrative team appointed 8 months ago
News Item: County planning director hints at economic strategy
Times-Tribune: Kane aide feared "people would lose their jobs"
South Central
Patriot-News: Bruce Beemer, recently an Attorney General outcast, is picked to help the agency recover from Kathleen Kane turmoil
Patriot-News: Pa. wants medical marijuana input
Patriot-News: Heroin, painkiller addiction crisis draws another crowd
Patriot-News: Charter school spending practices come under fire by school boards
Patriot-News: Pa. Senate leaders endorse Bruce Beemer Attorney General nomination; quick confirmation expected
York Dispatch: York City schools add cameras at doors of William Penn
York Dispatch: Unaffiliated candidate on ballot for 169th district
Lehigh Valley
Morning Call: DA: Nazareth mayor charged with theft applies for first-time offender's program
Morning Call: Pride in the Park to celebrate diversity in Allentown on Sunday
Reading Eagle: Growing Alvernia announces its largest expansion yet
Reading Eagle: King of Prussia Mall unveils $150 million expansion
Reading Eagle: Pottsgrove superintendent submits resignation
North by Northwest
Erie Times News: Erie City Council delays vote on rental inspection contract
Centre Daily Times: Recording of Kudlachs among evidence and testimony in fourth day of trial
Centre Daily Times: State rep calls Castor 'wholly unsuitable' for AG role

Opinion
Inquirer: Kathleen Kane should've known better
Delco Daily Times: Waiting for answers in Upper Darby
Post-Gazette: Follow that car: Uber's self-drivers are another Pittsburgh first
Post-Gazette: Tnx, SSA: Social Security officials wisely rethink texts
Post-Gazette: So much for secrets: Hacking of NSA code shows a wide open world
Patriot-News: Staying on Megan's Law registry for life not appropriate for all sex offenders
Patriot-News: With Trump's pivot to the 'Breit'-wing, a more darkly nationalist campaign awaits
Blogs
LuLac Political Letter: Wolf Names Beemer: Quick
Keystone State: Seeking accountability, states revise charter school laws
Keystone Crossroads: Proposal aims to curb Pennsylvania gerrymandering
Keystone Crossroads: Broader questions emerge in Lancaster refugee lawsuit
Citified: Bobby Henon Won't Answer Any Questions About the FBI's Raid of His Office