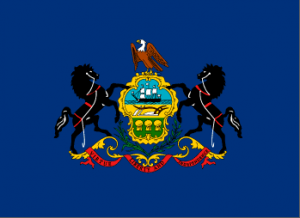 More info on Seth Williams gifts, Clinton and Trump release new TV ads while the PA-Sen race becomes a toss-up. Plus, last week's Ups & Downs! Good morning politicos, here's the Playbook!
8/19 Ups & Downs: A guilty verdict, a new Attorney General and a lot of undisclosed gifts. See who made this week's list!
Troublesome Details About Williams' Gifts Continue to Emerge: New information is being uncovered about Seth Williams' gifts.
PA-Sen: Rothenberg & Gonzales Move Race to "Toss-Up": The political prognosticators believe Trump is hurting Toomey's re-election chances.
Trump's First General Election Ad Focuses on Immigration (VIDEO): The GOP nominee's commercial will hit PA airwaves starting today.
CNN Moves PA Back to "Leans Democrat": The commonwealth was previously considered a tossup state.
Clinton Camp Appeals to Latinos in Latest Ad (VIDEO): The commercial seems designed to contrast with Donald Trump's message.
Sunday Show Preview: August 21, 2016: We take a look at the Sunday morning political talk shows that will air throughout the state.
Statewide
State House Sound Bites: House Committee Still Aiming To Impeach Kane
State House Sound Bites: The Path To Presidential Victory In PA
PLSReporter: House Kane impeachment investigation chairman: "It's critical we finish what we started"
PLSReporter: Unemployment numbers remain steady in July
Capitolwire: Despite resignation, impeachment investigation of Kane to continue
Philadelphia
KYW: Long Standing Traffic Law Is Updated In PA
KYW: Twenty Years Since Welfare Reform, So How's It Doing?
WHYY Newsworks: Pennsylvania jobless rate ends five-month increase streak
WHYY Newsworks: McGinty criticizes ransoms, but not US' payment to Iran
Inquirer: Former city representative to sue city controller for defamation
Inquirer: For Kane, bitter months ahead as sentencing looms
Inquirer: In 2013, I was falsely accused and prosecuted by Kathleen Kane
SEPA
Bucks Local News: Lower Makefield Supervisors create special review panel to examine impact of increased Mercer County airport traffic on township
Delco Daily Times: Divided America Diverse Millenials Are No Voting Monolith
Bucks County Courier-Times: Republican vice presidential candidate Mike Pence in Plumstead on Tuesday
Pottstown Mercury: Birdsboro Council swears-in new officer
Pottstown Mercury: On Election Chess Board Southeastern Pa Counties Are Crucial
Pottstown Mercury: Pottsgrove Superintendant Shellie Feola leaving the district
Pittsburgh
Tribune Review: Penn Hills School District shoulders huge debt load from years of bad decisions
Tribune Review: Chip-sealing work done in-house by Allegheny County road crews
Post-Gazette: Process of restoring Oakmont continues after U.S. Open
Post-Gazette: Turnpike seeking revenue by leasing broadband system along toll road
Post-Gazette: Tax refund fraud an increasingly sophisticated crime
Business Times: PUC asks for more information about Uber's plans in Pittsburgh
Business Times: Trump campaign to spend $211K on Pittsburgh TV ads
Business Times: Local health centers among recipients of $2.95M from HSS
WESA: Why Are Pittsburghers' Property Taxes Going Up? Blame School Pensions
Southwest
Beaver County Times: Watershed advocate says GOP House lawmakers need to support mine reclamation bill
Beaver County Times: Aliquippa Diversity Council to hold community meeting Monday
Observer Reporter: Schools scrap over costs, benefits of cyber
Altoona Mirror: Schools receive opioid antidote
Altoona Mirror: Decision affects Megan's Law registry guidelines
Trib Dem: Year of change for area schools: From construction projects to curriculum advances, mergers to cooperative programs, education is evolving in 2016
NEPA
Times Leader: County looking to stop repeated bankruptcies being used to avoid paying property taxes
Times Leader: Wilkes-Barre officials say they're trying to diversify city hirings
Citizens Voice: Volunteers needed to help restore historic cupola in Dallas Township
Standard Speaker: Hazle Twp. authority defends money spent on headquarters
Standard Speaker: Carbon charitable foundation gets financial boost
Pocono Record: Zoning officer: There aren't enough contractors to hook up residents to new sewage system
South Central
Patriot-News: Everybody hates Bruce Castor, and the acting AG couldn't care less
Patriot-News: Kathleen Kane is no longer Pennsylvania's Attorney General, but impeachment process will slog on
Patriot-News: A resort manager, building materials store co-owner and other ways legislators make money
Patriot-News: Penn State College Republicans won't endorse Trump
Patriot-News: 'I'm dying, but I'm standing strong': Mother of man fatally shot by Harrisburg police
York Daily Record: Name clergy accused of sexual abuse, therapists say
York Daily Record: Watch out for back-to-school phone scams, says IRS
York Daily Record: Pastors look to prepare for election and beyond
Lehigh Valley
Morning Call: Unauthorized mailer claims Liberty High School has a drug problem, urges parents to enroll in charter school
Morning Call: Lower Macungie Library eyes $1.8 million expansion, asks for township assistance
Morning Call: The rise and fall of Kathleen Kane
Reading Eagle: Reading contract with police encourages officers to retire after promotions
Reading Eagle: Making a push to change the drawing of legislative districts
North by Northwest
Erie Times News: Lab testing error requires review of nearly 1,700 BAC results
Centre Daily Times: County commissioner posts anti-Islamic messages on Facebook
Centre Daily Times: Park Forest Elementary on top for environmental efforts
Opinion
Beaver County Times: Control, rather than ban, strip clubs
Post-Gazette: Shrink the state House? Safe-seat legislators shrug
Post-Gazette: The invisible poor: They should be a central campaign issue
Post-Gazette: A Syrian endgame: The savagery must cease with hard compromises
Times Tribune: COLTS must put this bus in reverse
Inquirer: SEPTA – Get Regional Rail service on track
Patriot-News: There's plenty to regret about Kane's tenure
Blogs
Citified: Bobby Henon *Still* Not Answering Questions About FBI Raid
Keystone Crossroads: Blazing the path to presidential victory in Pennsylvania
Keystone Crossroads: Chester City quietly passes amended financial recovery plan
Keystone Crossroads: Wolf administration seeks to move Pa. graduation requirements away from standardized tests