Who sat in the eye of the storm? And who got knocked around by 100 m.p.h. media winds?
Here are this week's Ups & Downs: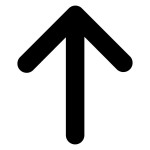 Tim Costa and Buchanan Ingersoll & Rooney PC. It was announced this week that Costa, the Executive Deputy Secretary of the Pennsylvania Department of Welfare, will join Buchanan's Government Relations Practice on September 10. He will divide his time between D.C. and Harrisburg, and focus on providing state and federal government relations representation. A newsletter about the announcement said Costa recently netted more than $300 million in savings in less than 15 months for the Commonwealth, though the DPW's Office of Program Integrity. We anticipate good things will come of this.
Mark Cohen. The Phila state Rep. learned this week that "Reductio ad Hitlerum" rings true – the minute anyone plays the Nazi card all serious discussion and consideration of the opposition's points end. Cohen maintains that Rock the Capital's Eric Epstein is "a liar who hates the legislature" and a "fanatic," but Epstein appeared to be asking a question common of many good government groups. Whether or not Rep. Cohen thought Epstein was attacking him unfairly for his use of per diems, making any comparison – direct or indirect – to Nazis certainly doesn't help your cause. Can't we move beyond these kinds of arguments?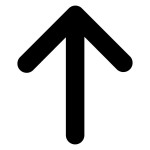 Mike Vereb. This comes from our friends at Greenlee Partners.The Republican state Rep. from Montgomery County made a Fox News appearance to talk about his sudden cardiac arrest legislation that became law earlier this summer – the first of its kind in the country. The law will make sure coaches and athletic directors are properly educated about sudden cardiac arrest and trained to spot its symptoms. Parents will also receive information about the nature and warning signs of the disease. Rep. Vereb's law will protect athletes and keep families and coaches informed – and just in time for fall sports. Good job.
Joe Brennan. The Lehigh state Rep. has had more than one run-in with the law, but this time around he isn't just accused of drunken driving (he was arrested last June) – he's accused of assaulting his wife as well. A trial and negative attention are inevitable, and Rep. Brennan has removed his name from the ballot, choosing wisely not to seek reelection. We hope he gets the help he needs, and that his replacement will better serve the community.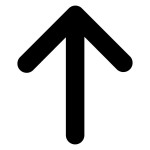 Kathy Boockvar. It's been a good week for the Democratic congressional candidate. She released her first cable ad (and kudos for making it a positive one) and a campaign event this weekend with a "special guest" is sure to impress. While Fitzpatrick and the NRCC have the resources to hit back, Boockvar seems to be just warming up for the general election race.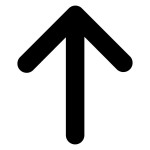 Auditor General race. The political campaign cycle is often marked (more like marred) by negativity. So every once in awhile, it's nice to see two candidates who can have a little fun with their race. Our story this week on GOP candidate John Maher's Washington County Fair team placing third in a milk-chugging contest showed that both he and Democrat Eugene DePasquale's campaigns are up for a good-natured challenge…and can withstand come of our cheesier (get it?) cow puns. We're looking forward to the fall campaign season with these two.
And our Tweet(s) of the Week comes from The Pittsburgh Tribune-Review's Mike Wereschagin, who was responding to a tweet by The Philadelphia Inquirer's Tom Fitzgerald.
Fitzgerald tweeted that Thomas Jefferson said he would prefer newspapers to government, and wondered how one of the Founding Fathers would feel about Twitter? Mike had an idea:

@tomfitzgerald We hold ths trths 2b self-evid: all r made =, & can haz life, lib. & :-D. King George? FTW.

— Mike Wereschagin (@WereschaginTrib) August 22, 2012