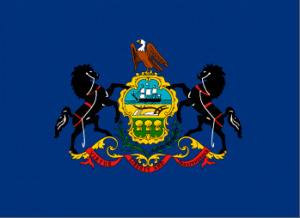 A Major embarrassment for Seth Williams, Tim Kaine is coming to PA and a new batch of polls are in. Good morning politicos, here's the Playbook!
Report: Williams' Girlfriend Slashed His Tires Last Year: More embarrassing news for Philadelphia's District Attorney.
Schedule Finalized for Kaine's PA Swing: The Democratic VP nominee will be in the Keystone State on Tuesday and Wednesday.
PA-Sen: Emerson Poll: Toomey 46% McGinty 39%: Toomey regains the lead in the latest Senate survey.
Reuters/Ipsos Poll: Clinton 50% Trump 43%: Hillary leads in the latest iteration of the tracking survey.
Obama Campaign Guru Says Trump Has "Less Than 0%" Chance of Winning PA (VIDEO): David Plouffe still believes Pennsylvania is not a swing state.
Emerson Poll: Clinton 46% Trump 43%: The landline-only survey shows Hillary ahead.
Trump Includes PA in Largest TV Ad Buy Yet (VIDEO): The $10 million spot will air in Pennsylvania among other states.

Statewide
Capitolwire: GPA and 'grit factor' determine college-readiness, not test scores, officials say.
PLS Reporter:Gov. Wolf: "It's time, it seems to me, to reduce the severity of the crime of holding a small amount of marijuana"
PLS Reporter: Pennsylvania to get 25 more Centers of Excellence to address opioid crisis
PLS Reporter: Natural gas production increases while new well creation decreases in first half of 2016    
StateImpactPA: Nearly 4,000 tons of gas drilling waste to be used for road project
Philadelphia
Inquirer: Union: Porngate report not to be released anytime soon
Inquirer: Philly DA's girlfriend charged in tire slashing
Inquirer: New poll shows Toomey with a lead, though others find tight race
Inquirer: Pennsylvania can do more to end marijuana arrests, Wolf says
WHYY Newsworks: Appeals court denies asylum to 28 Central American mothers held in Pa.
WHYY Newsworks: The politics of infrastructure
SEPA
Delco Daily Times: Toomey crosses gn-rights divide in tough Pa. Senate race vs McGinty
Pottstown Mercury: Rep. Quigley to host telephone town hall meeting on Aug. 31
Pottstown Mercury: Gale opposes raising vehicle registration fee in Montco
Pittsburgh
Tribune-Review: Americans cut online ties because of bitter election, study finds
WESA: Advocates Say Electronic Voting Should Include Printed Paper Ballots
KDKA: Gov. Wolf: Pennsylvania Can Do More To End Marijuana Arrests
WTAE: Wolf: Pennsylvania must decriminalize marijuana possession, for small amounts
Post-Gazette: Washington Boulevard floodgates uninspected for 3 years
Southwest
Tribune-Democrat: NAACP Continues to push for more school funding
Observer Reporter: Pennsylvania can do more to end marijuana arrests, Wolf says
Observer Reporter: Former Cecil Township police chief gets jail time for misuse of funds
Observer Reporter: Mayor: Pittsburgh to take ownership of gate, sensor system
NEPA
Pocono Record: Tourism, county officials battling over distribution of hotel tax funds
Standard Speaker: Regulators will make decision on Luzerne CYS after inspection
Citizens Voice: Capital plan reveals nearly $6.5M in county projects slated for 2017-2019
Citizens Voice: Senate returning to session for AG vote Tuesday
Times Tribune: Commonwealth names one chief executive for two Scranton hospitals
Times Tribune: AG vote on Senate agenda
South Central
Lebanon Daily News: Dent, Costello receive award from Chamber
Lancaster Era: Lancaster County farmers to get grants to help them do the right thing
Lancaster Era: Why desegregating Lancaster's schools could be a game-changer for poor kids
York Dispatch: East York Elementary wins $49,000 grant
York Dispatch: Awards honor Ray Crenshaw, other difference makers
York Daily Record: York Country Day celebrates new STEAM center
Carlisle Sentinel: County approves new redevelopment organization
Patriot-News: Wine and liquor discounts in Pennsylvania? There's an app for that
Lehigh Valley
Express Times: Recycling mogul illegally dumped tons of construction debris, state says
WFMZ: Tim Kaine to hold campaign event in Bethlehem
Reading Eagle: Reading police chief says he's committed to building strong relationships
North by Northwest
Sun Gazette: Firm for Penn Vale work approved
Onward State: Second Annual LION Bash Hopes To Bring Students And State College Community Together
Centre Daily News: Bellefonte Area School District leaders look ahead to new year
Opinion
Lancaster Era: Martic Township residents can ante up for Holtwood Park
Express Times: Pa. charter school reform: Get it right
Sun Gazette: Flood levee report means $10 million, mandated city cost
Post-Gazette: A dangerous dance: North Korea acts out, especially when tweaked
Patriot-News: Colin Kaepernick is no less American for sitting out the National Anthem
Inquirer: Business tax breaks aren't paying off
Daily News: Keystone exams still best way to see whether kids are learning
Blogs
Citified: Bobby Henon Has Done This 53 Times Since the FBI Raided His Offices
Commonwealth Foundation: Obamacare is Failing, But States can Bring Hope
Commonwealth Foundation: Pittsburgh-Area Family Punished for Choosing Charter School
Lu-Lac Political Letter: Governor Wolf establishes new charter school  
Above Average Jane: Rite of Passage: Students Become Voters
2 Political Junkies: Jack Kelly Sunday