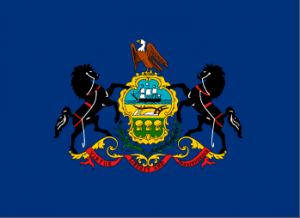 Nate Silver looks at McGinty's chances, Rendell tells Hillary to smile more and Michelle Obama cuts a radio ad. Good morning politicos, here's the Playbook!
PA-Sen: Nate Silver Analyzes McGinty's Chances: The FiveThirtyEight head sees the PA Senate race as a toss-up that still leans towards the Democrats.
Clinton Releases Ad Featuring Scranton Mother (VIDEO): A PA citizen laments Trump's treatment of a disabled reporter.
PA-Sen: Toomey Super PAC Hits the Airwaves (VIDEO): Prosperity for Pennsylvania is going after Katie McGinty in a new TV ad.
Rendell to Hillary: "Smile More" (VIDEO): Oops, he did it again.
Clinton Campaign Releases Michelle Obama Radio Ad (AUDIO): The First Lady urges supporters to register to vote in new spot.
Chelsea Clinton Coming to Johnstown: The former and perhaps future First Daughter is returning to the commonwealth.
PA-8: FOP Endorses Fitzpatrick: The police union is backing the Republican nominee.
Statewide
Capitolwire: Court rejects most of Wolf's order granting direct care workers organizing rights
Capitolwire: Auditor General reiterates call for charter school law reform
StateImpactPA: Support for environmental bills in Pennsylvania
StateImpactPA: Trump speaks at the Shale Insight conference in Pittsburgh
City and State: Joe Khan announced his candidacy for Philly DA office
City and State: Philadelphia paying legal costs for Henon's staff investigation
PLS Reporter: Court invalidates portions of Gov. Wolf's direct care worker executive order
PLS Reporter: Pittsburgh launches a new, easy to use website for residents
Philadelphia
Inquirer: Councilman defends Parking Authority's decision not to fire director accused of sexual harassment
Inquirer: DA's press aide under investigation
Inquirer: In Delco, Trump tells faithful of need to repair inner cities
Inquirer: Feds may back health studies in Montco, Bucks water contamination
Philly.com: Featherman: PPA leader must be booted
WHYY Newsworks: What's up with that Schuylkill River slime?
WHYY Newsworks: Philly seeks four months to prepare defense of drinks tax
WHYY Newsworks: Kenney dismisses Pa. bill targeting sanctuary cities as ploy to support Trump
SEPA
Bucks County Courier-Times: Casey: 'Limited' CDC funding preventing PFC health study
Bucks County Courier-Times: Charter schools dominate talk at William Tennent roundtable
Bucks County Courier-Times: Fitzpatrick, Santarsiero pick up endorsements
Pottstown Mercury: Trump says he'll make America safe again at Pennsylvania rally
Pottstown Mercury: Montgomery County sees 138% rise in drug overdoses
Pittsburgh
City Paper: City Paper's live coverage of Donald Trump's visit to Pittsburgh
WESA: Multiple organizations protest downtown as Trump speaks in Pittsburgh
Business Times: American CEOs sound off: What they would tell the next prez
Post-Gazette: In Pittsburgh, Trump says racial tensions a 'national crisis'
Post-Gazette: Auditor general says audit reflects weakness of state's charter school law
Post-Gazette: Governor urges State System, faculty union to continue to negotiate
Tribune-Review: Trump woos oil, gas industry in Pittsburgh visit
Southwest
Altoona Mirror: UPMC sues over pension liability
Tribune-Democrat: Chelsea Clinton to hold voter registration rally at UPG
Beaver County Times: Local government leaders gather together to learn how to better work together in wake of Shell
NEPA
Times Leader: Presidential hopeful Jill Stein pitches 'Green New Deal' in Wilkes-Barre
Times-Tribune: Lackawanna County commissioners authorize tax extensions for elderly
Citizens' Voice: Retired state trooper sworn in as Nanticoke's new police chief
Standard-Speaker: Most Puerto Ricans face a second night without electricity
News Item: Debate surfaces at SASB meeting over salary hikes
South Central
Patriot-News: Kathleen Kane's chief of staff now back with the AG's office as a volunteer
Patriot-News: Trump claims he will be the voice for forgotten Americans
Patriot-News: Pa. joins lawsuit alleging drug maker profiteered off opioid addicts
Patriot-News: 'Zombies,' lobbyists and vodka at grocery stores: What's next for Pa. liquor reform?
York Daily Record: PA audits online charter school
Lehigh Valley
Morning Call: PA joins national lawsuit against drug companies over opioids.
Morning Call: Clinton's message during campaign speech shifted back to herself
Reading Eagle: Reading mayor plans to veto bill on marijuana
North by Northwest
Centre Daily Times: Trump wants stop-and-frisk to expand across the United States
Centre Daily Times: Clinton dominates Trump when it comes to AG money for campaign
Centre Daily Times: Local educators happy with charter school audit
Opinion
Patriot-News: Will the least terrible presidential candidate please stand up?
Patriot-News: Convicted Philly lawmaker's case a reminder of why people hate politics
Post-Gazette: Cruel solitary: While order must rule, 37 years alone was too long
Post-Gazette: Know the limits: Forensic evidence deserves legal scrutiny, too
Inquirer: ITT schools have been ripping off students and saddling them with debt for years
Inquirer: Worldview: Trump's foreign policy comments scare national security experts
Daily News: State Rep. Acosta drags bar down even lower
Blogs
Keystone State Education Coalition: PA Education Policy Roundup; statewide cyber school audit to be released
Commonwealth Foundation: Governor Wolf's agenda fails in court
Commonwealth Foundation: Flawed Arguments Drive School Funding Suit