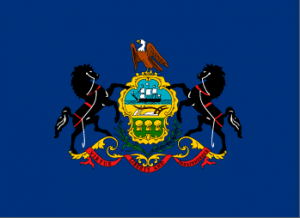 PA GOP Chairman Val Digiorgio responds to Woodruff's comments on the NFL protests, Wagner gets kind words from Steve Bannon at an event in St. Louis, and Houlahan announces three new Congressional endorsements.  Good morning politicos, here's the Playbook!
PA GOP Responds to Woodruff Statements on NFL Protests: PA GOP Chairman Val DiGiorgio responded to Democratic Supreme Court candidate Judge Dwayne Woodruff's comments about NFL protesters.
Wagner Gets Bannon Nod in Gubernatorial Run: State Senator and Gubernatorial candidate Scott Wagner received the approval of former Trump advisor Steve Bannon in his run.
Houlahan Announces Endorsements from Three Congressmen: Democratic Congressional candidate Chrissy Houlahan announced the endorsements of Congressmen Brendan Boyle, Matt Cartwright, and Dwight Evans in her run for the 6th Congressional district.
Statewide
State House Sound Bites: Could political strife hurt business prospects? Some say maybe.
State House Sound Bites: Dems short support to get severance tax to the House floor; will try again
StateImpact: Last two Dimock families settle lawsuit with Cabot over water
City & State: House lawmakers introduce bill to identify quality day care centers
Philadelphia
Inquirer: Octavius V. Catto statue, saga are home runs for youngsters
Inquirer: DA's Office drops murder charges in 2011 shooting in N. Philly
Inquirer: Cardwell Hughes stepping down as regional Red Cross CEO
Inquirer: Dimock families settle with gas driller over fouled water
WHYY: Bipartisan-supported severance tax bill stays stalled in Pa.
WHYY: Pa. Treasurer Joe Torsella reiterates, no loans until the budget's done
WHYY: $5.4 million in ads devoted to Philly soda tax battle this year
SEPA
Pottstown Mercury: Philadelphia to honor black activist with City Hall statue
Pottstown Mercury: ArcelorMittal shutting down Conshohocken rolling mill; 150 steelworkers to be laid off
Pottstown Mercury: Equifax dumps CEO in wake of damaging data breach
Bucks County Courier Times: McIlhinney co-sponsors resolution condemning anthem protests
Bucks County Courier Times: Pennsylvania House Oks poll-watching bill linked to cheating allegations
Bucks County Courier Times: As senators defect, GOP concedes health bill's fate bleak
Delco Times: T-E teachers picket school board demanding new four-year contract  
Delco Times: Sen. Casey relieved GOP failed again on ACA repeal push
Pittsburgh
Tribune Review: Pittsburgh Mayor Peduto to 'take a knee' on Penguins White House visit
Tribune Review: Cecil fire chief out after directing racial slur at Steelers coach Mike Tomlin
Post-Gazette: State approves new gun categories for hunting in Special Regulations Areas
Post-Gazette: Plum school board approves superintendent's separation from the district
WESA: Pennsylvania Official: Hackers Maybe Sought Voter Records
Southwest
Beaver County Times: Poll: Pennsylvanians back expanding no-smoking laws to bars, casinos, clubs
Beaver County Times: Hundreds attend meeting to protest Brighton Twp. crematorium
Altoona Mirror: Blight Task Force to meet today
Altoona Mirror: Bill to name bridge for Weaver
NEPA
Citizens Voice: Local protestors support ACA, blast repeal efforts
Times Leader: Luzerne County to proceed with suit against opioid manufacturers and wholesale distributors
Times Leader: Activists hold demonstration to "defend healthcare"
Times Leader: Auditor General's goal is to keep at-risk children safe
Times-Tribune: DePasquale: Child welfare system broken
Times-Tribune: NEPA unemployment ticks up
South Central
WPMT: Gov. Wolf calls for more bipartisanship to fix nation's health care system
York Dispatch: Gov. Wolf orders flags lowered to honor Congressman Bill Goodling
Carlisle Sentinel: House OKs poll-watching bill linked to cheating allegations
Patriot News: Pa. has crazy voting districts: Here are some ways to fix that
Patriot News: 'That's not the way it's supposed to work': Court to decide if Pa. voter maps are legal
Patriot News: Harrisburg school board waives property taxes for sinkhole homes
LNP: 240 years ago, Lancaster was capital of the American colonies for 1 day; Here's the story behind it
LNP: Jill Baumgartner becomes first female deputy sheriff to serve 25 years in Lancaster County
LNP: Lancaster GOP to host freshmen congressmen for fall dinner
LNP: Staff for Sen. Toomey to hold Lancaster office hours for veterans
Lehigh Valley
Morning Call: Audit shows Bethlehem ended with a $3.2 million surplus last year
Morning Call: Steve Bannon picks a side in Pennsylvania governor's race
Reading Eagle: Reading Environmental Advisory Council sends letter supporting pending $200,000 grant for Reading high School
Reading Eagle: Members of Reading-based Latino advocacy group call on Congress to move on immigration policy
North by Northwest
Erie Times-News: GE and union workers in Erie were never close to agreement
Erie Times-News: Erie City Council to host Nov. 1 public hearings on projects
Centre Daily Times: Secretary DeVos wants to roll back student loan protections. AG Shapiro says he won't let that happen.
Centre Daily Times: Sen. Corman gets firsthand look at clean energy jobs from local firm
Opinion
Inquirer: Thanks, Harrisburg: Counties and schools about to suffer | Editorial
Inquirer: Why getting a gun permit in Philly isn't exactly bang-bang | Stu Bykofsky
Bucks County Courier Times: Puerto Rico's recovery needs Trump's leadership
Tribune Review: Cellphone tracking: Another case for warrants
Post-Gazette: Getting shipshape: The city budget has the right priorities
Patriot News: As they finish the budget, Gov. Wolf, lawmakers need to protect our air and water | Opinion
LNP: With Russian hackers apparently bent on wrongdoing, Pennsylvania must protect its voting systems
Erie Times-News: Our view: Erie County Prison boosts its transparency