Wagner gets a nod from a national figure, Torsella gets positive coverage during the budget impasse, county budgets feel the pinch from the same impasse, and Cartwright starts to get targeted by national Republicans.  See who made this week's Ups & Downs!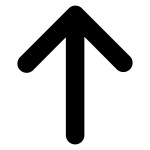 Scott Wagner.  Gubernatorial candidate Scott Wagner got a shout out from former Trump advisor Steve Bannon at an event earlier this week.  Even if it was not a full endorsement, the mention of Wagner with Bannon will likely help him in the Republican primary.  

Matt Cartwright.  Congressman Matt Cartwright was caught by a tracker remarking on Senator John McCain's health issues as a reason for him to vote against the Graham-Cassidy healthcare plan.  Cartwright later apologized for the comments.  The fact that Republicans are already sending trackers to follow Cartwright means they will likely be heavily invested in the race.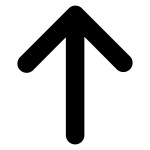 Rick Santorum. Former Pennsylvania Senator Rick Santorum was in headlines across the state and country for his role in the latest attempt by Senate Republicans to repeal and replace the Affordable Care Act.  While the effort failed before it went to the floor for a vote, Santorum's role, despite not holding a political office, will raise his national profile.   

County Budgets.  As state funds are likely to begin to run dry at the end of September, county budgets are likely going to feel the pinch when it comes to funding different programs until the complete budget is passed.  

PennDOT Motor Voter.  A glitch in the PennDOT 'Motor Voter' system allowed at least 317 non-citizens to register to vote in Philadelphia.  While there were not elections in the city close enough to allow the votes to make a difference, it could lead to more Republicans questioning the election results.  
Bonus Up/Down: Every week, PoliticsPA will be including a bonus up or down, that is exclusive to Playbook email subscribers.  To sign up to see the bonus arrow click here.
The tweet of the week goes to former Senator Hughes staffer Ben Waxman for his tweet about the upsides to fake news.
Finally, some fake news I can get behind. https://t.co/fYPYedUXB6

— Ben Waxman (@bwaxman) September 28, 2017