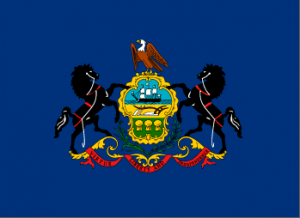 Kane seeks $1 million from her ex-husband, the latest polling results and Bill Clinton is coming to Pittsburgh. Good morning politicos, here's the Playbook!
Kane Seeking Immediate $1 Million From Ex-Husband: The former Attorney General's divorce proceedings are getting messy.
PPP Poll: Clinton 47% Trump 42%; McGinty 44% Toomey 41%: Clinton's lead is steady while McGinty's is cut in half.
Deegan Joins Rittenhouse Partners: The former PA Director for Enroll America is joining the Philly consulting firm.
PA-8: Santarsiero Premiers First General Election TV Ad (VIDEO): The Democratic nominee has hit the airwaves.
Clinton Targets Veterans in New TV Ad (VIDEO): The Democratic nominee seeks to turn Donald Trump's statements against him.
Bill Clinton to Hit the Stump in Pittsburgh: The 42nd President is coming back to the commonwealth.
Statewide
Capitolwire: More work needed to reduce child abuse, new report indicates
StateImpactPA: Pro-drilling county targets gas trade group
PLS Reporter: Pittsburgh City Council considers use of private service to raise business tax collections
PLS Reporter: Government officials, anti-rape advocates call for action on untested rape kit issue
Philadelphia
KYW: Philadelphia City Council return to session after a twelve week break.
Inquirer: Alleged mob boss Joey Merlino banned from Pennsylvania casinos
Inquirer: City loses control of Market East billboards
Inquirer: D.A. reverses course, will prosecute alleged DNC sex assault
Philadelphia Magazine: Trump continues to fight to win over the state of Pennsylvania.
WHYY Newsworks: Trump Speaks on national security.
WHYY Newsworks: Councilman Bobby Henon back at work, but still not talking about FBI raid
Billy Penn: Trump seeks to strengthen and rebuild the United States military to reduce terrorist attacks.
SEPA
Bucks County Courier Times: Trump wants to increase military spending
Delco Daily Times: Tom Killion continues to fight for stricter liquor fines
Daily Local News: Billboards legislation gets called into question
Pittsburgh
Post-Gazette: Politicians turn up heat to solve coal miner pension crisis
Post-Gazette: Pfizer makes investment in Pitt spinout company
Post-Gazette: Liberty Bridge fire occurred at most sensitive spot on structure
Post-Gazette: McKeesport Council approves sale of city's sewage authority
Post-Gazette: Dominion locks out 250 Pennsylvania transmission pipeline workers
Tribune-Review: Liberty Bridge fire repairs to begin as OSHA investigates
Tribune-Review: Allegheny County Council settles EEOC complaint from ex-staffer for $70K
Tribune-Review: Millennials a charitable force
Southwest
Beaver County Times: Beaver County schools to begin stocking naloxone on campus
Beaver County Times: Bartolotta bill targets drug dealers whose users are injured in overdoses
Beaver County Times: Autopsies, indigent burials stress county budget
Tribune-Democrat: 'A gala like you can't imagine' : New maestro, symphony to team up with Muse Circus
NEPA
Times Leader: Updated: Luzerne County Courthouse closed today due to water main break
Times Leader: Luzerne County union criticized for continued clothing allowance and longevity bonus
Times-Tribune: Man charged with sending threatening messages to police departments via Facebook
South Central
Patriot-News: Chelsea Clinton on Trump saying her mom doesn't look presidential: 'Sad, misogynistic, sexist'
Patriot-News: 'Wife's legal bills are staggering': Kathleen Kane's court filing to gain $1 million in marital assets
Patriot-News: Midtown Harrisburg project wins $3.5 million state redevelopment grant
Carlisle Sentinel: Gun control discussed during Clinton rally in Carlisle
Carlisle Sentinel: United Way kicks off 2016 campaign
Carlisle Sentinel: Mechanicsburg conditionally approves new borough manager
Lehigh Valley
Morning Call: Union workers walks out at Just Born, maker of Peeps, in first strike in decades
Morning Call: Third candidate Joshua Siegel to enter race for Allentown mayor
Reading Eagle: No motives, no suspects in Reading's Labor Day shooting
Express Times: Bethlehem taxpayer to foot Lehigh prof's $135K repair bill
North by Northwest
Centre Daily Times: Chelsea Clinton rallies supporters in State College
Williamsport Sun Gazette: Muncy residents continue their opposition to energy plant
Williamsport Sun Gazette: Safety top concern during annual 9/11 Memorial Motorcycle ride
Opinion
Inquirer: What a concept: Philadelphia public school students are getting new books this year
Daily News: Yo, politicians: It's time to get out of the charity business
Patriot-News: Legislature should keep it simple on ballot question for judges' retirement
Patriot-News: Exclusive: Environmentalist PAC dumps another $1M into Toomey/McGinty race
Post-Gazette: Giving shelter: Free speech thrives at City of Asylum's new venue
Post-Gazette: Beware the podium: The problem with Chief McLay's DNC speech
Blogs
Commonwealth Foundation: Faculty Benefits Driving Up Tuition Costs
Commonwealth Foundation: Podcast: Killing Jobs & Playing Favorites – Meet Pa.'s Tax Code
Commonwealth Foundation: The Legacy of Pension Debt: Pay More, Get Less
2 Political Junkies: Trump Corruption And The Right Wing Response