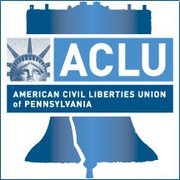 Pennsylvania is set to become the next battleground in the struggle over same-sex marriage. The American Civil Liberties Union (ACLU) filed a lawsuit in federal court in Harrisburg that would seek to allow gay couples to marry in the state.
It is one of the first bevy of attempts to overturn state laws banning gay marriage since the Supreme Court struck down the Defense of Marriage Act two weeks ago. Groups are also pushing challenges in Hawaii, Michigan and Nevada, the Associated Press reports.
The ACLU is seeking to overturn Pennsylvania's own Defense of Marriage Act as a violation of the Equal Protection Clause of the Fourteenth Amendment to the U.S. Constitution.
The suit involves 23 people, including 10 couples, one widow, and two children of one of the couples. Four of these couples were legally married in other states but their marriage is not recognized in Pennsylvania.
Plaintiff Deb Whitewood of Allegheny County has been with her partner Susan Whitewood for 22 years.
"We only want what every married couple wants – to express our love and commitment in front of friends and family and the security and protections that only marriage provides," Whitewood said. "Our life is built around our relationship and the family we have made."
Equality Pennsylvania, the state's leading LGBT advocacy group, partnered with the ACLU on the suit.
"All loving couples should be able to share in the freedom to marry," said Ted Martin, executive director of Equality Pennsylvania.
"This lawsuit is a critical step toward ending marriage discrimination against committed gay couples in the commonwealth. We're honored to be working with our friends at the ACLU on this important case, and we look forward to educating the community about why marriage matters to all Pennsylvania families."
In 1996, the same year DOMA was passed by Congress, Pa. passed its own version of the law defining marriage as between a man and a woman and blocking recognition of any gay marriages performed out-of-state.
PA is one of the few states that doesn't either allow gay marriage or have a constitutional amendment prohibiting it. This could make it easier for the Court to overturn the law as it wouldn't require challenging the state constitution.
Update: Michael Geer of the Pa. Family Institute blasted the lawsuit.
"The lawsuit claims that there is no governmental interest in limiting marriage to one man and one woman," Geer said. "This is clearly not true: government recognizes the uniqueness of marriage between one man and one woman because it is an institution that benefits society in a way no other relationship does."
"When government recognizes marriage, it protects children by encouraging men and women to commit to each other and to be responsible for the children they bear," added Geer. "A mom and a dad play vital and irreplaceable roles in the lives of children – something eons of human history and reams of social science data proves."
As in the rest of the country, the strong and sudden shift in favor of same-sex marriage in Pennsylvania suggests that the suit may have a chance of success. A Franklin & Marshall poll in late May, for instance, found that 54% of Pennsylvanians support gay marriage, a twenty-one point jump from just seven years ago.
The announcement of the suit has already been praised by several state Democrats including Rep. Matt Cartwright (D-Lackawanna) who sent out an e-mail to his constituents, and Rep. Mike Doyle (D-Allegheny) who tweeted his support this morning.
State Senator Daylin Leach, who is running to fill Allyson Schwartz's seat in PA's thirteenth congressional district, also sent out a campaign e-mail backing the lawsuit and noting that he was the author of the first gay marriage legislation in Pennsylvania.