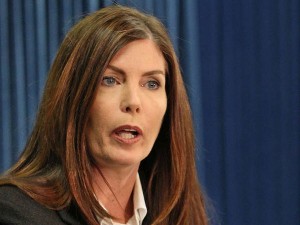 Aaron Sadler started his new job as Pennsylvania Attorney General Kathleen Kane's Press Secretary back on January 5th. But now, just less than two months in, he'll be leaving his post to join the team of Louisiana's Attorney General, Buddy Caldwell.
Sadler, who has previously worked in the office of the Arkansas Attorney General, is from the South. He said that his Southern upbringing is what persuaded him to leave Kane's office for the job in Louisiana, rather than the fact that a grand jury recommended charges against Kane.
"[Pennsylvania] was just not a good fit for me personally," Sadler explained. "All my friends and family are in the South. I've certainly missed the culture, the warmer weather and, most importantly, the people that matter most to me."
Before Sadler, Kane's press secretary was Renee Martin. Martin would later return to her previous job of education and outreach director in December, opening the door for Sadler.
Sadler's duties will now be assumed by Carolyn Myers, who is currently working as part of Kane's staff.