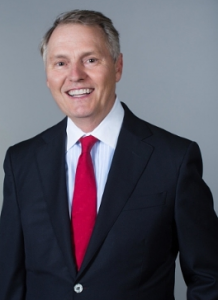 Albert Baker Knoll is getting into politics.
According to Chris Potter of the Post-Gazette, the son of the former Lieutenant Governor is running for State Treasurer this year.
"I have always been inspired by my mother's service to her community," Knoll states. "When she was elected State Treasurer, her approach was to 'awaken a sleeping giant.' She saw potential in that office to help as many Pennsylvanians as she could. And she did. She created the 529 Tuition Account Program to help parents save for college for their children. She worked with homebuilders and banks to build affordable housing across the Commonwealth. She made the Treasury work for average Pennsylvanians. That's exactly what I intend to do."
"As the campaign unfolds, you'll hear from me on issues ranging from student loans and tuition to savings for the disabled and steps to help community banks make loans to local businesses. I will leverage every penny of every asset of this Commonwealth to change the lives of Pennsylvanians for the better. I am cognizant of the fact that I have a legacy to uphold, and I intend to do just that."
Knoll's mother, Catherine Baker Knoll, served as State Treasurer from 1989 to 1997. She was also Lieutenant Governor under Ed Rendell from 2003 until her death in 2008.
Former Deputy Mayor of Philadelphia Joe Torsella is also running for Treasurer in the Democratic primary.
On the Republican side, businessman Otto Voit is seeking the office.