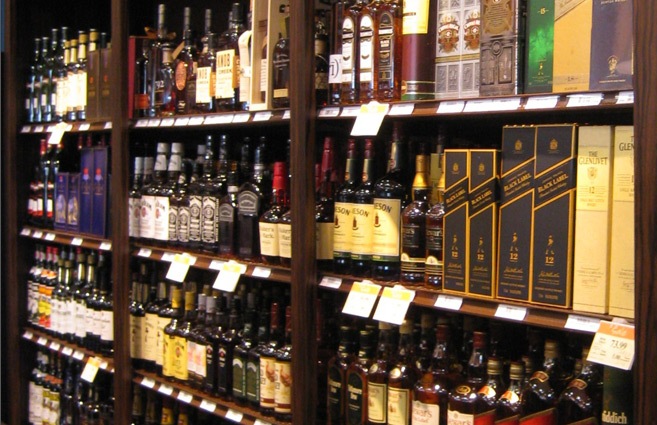 The House Liquor Control Committee held a hearing Monday regarding Governor Corbett's liquor sales privatization plan.  The committee voted along party lines (14-10) to scale down Governor Corbett's current proposal.  House Bill 790 made it out of committee by another party-line vote despite Democrats' call for further modifications.
Now slated for debate on the House floor, this is the furthest a liquor privatization bill has ever made it through the legislative process in Pennsylvania.
The amendment added in committee was introduced by State Representative Mark Mustio (R-Allegheny).  It is 35 pages in length and precludes pharmacies, convenience, grocery and big-box stores from obtaining a beer license unless they first acquire a restaurant license (in Corbett's proposal, no restaurant license was required).
The modified plan also calls for a more gradual shift from a state-run  system to a private system by not proceeding with full privatization until less than 100 of Pennsylvania's 600 currently state-operated stores remain under the state system, at which point the system would shut down.
Beer distributors would also have the option to pay $1,000 to sell in quantities smaller than cases or kegs.  Restaurants and venues with similar licensing could purchase a retail package reform license for $500 to sell up to 24 bottles of beer.
Under the same amendment, the prohibition on alcohol sales at gas stations would be lifted and grocery stores would be able to sell wine.  Wholesale licenses would be available one year following the potential law's enactment, and the license costs would be based on gross profit margins.
Responses to the amendment varied and centered around time and logistics; Republicans are eager to start the process of privatization while Democrats say it is too much, too soon.  Democratic Leader Frank Dermody (D-Allegheny) said, "People want convenience, this legislation delivers chaos."
Governor Corbett was supportive of the bill in spite of the alterations and stated "we have a long way to go, but their vote today starts us down the path to do something truly historic."
 Update:
The House is scheduled to take up the bill for debate this afternoon (Wednesday).  A vote is expected no earlier than Thursday.