By Keegan Gibson, Managing Editor
Texas Governor Rick Perry took some heat for announcing his presidential bid on the same day that most GOP candidates were competing in the Ames, Iowa straw poll.
But in Luzerne County, GOP activists seemed pleased to have another option for 2012.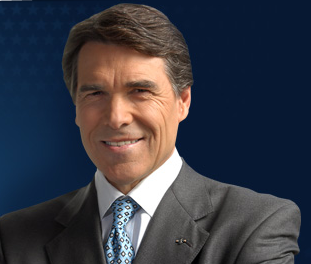 Perry finished with a solid 30 percent of the whopping 77 votes cast at this Saturday's Jonathan Balaster Memorial Summer Picnic straw poll, which was held before the poll in Ames. Rep. Michele Bachmann took second with 15 votes, and former Senator Rick Santorum rounded out the top three with 12 votes.
Here are the full result:
Rick Perry – 23 votes
Michelle Bachman – 15 votes
Rick Santorum – 12 votes
Mitt Romney – 11 votes
Newt Gingrich – 7 votes
Herman Cain – 7 votes
Ron Paul – 3 votes
Sarah Palin – 2 votes
Tim Pawlenty – 1 vote
And they aren't the first Pennsylvanians to jump on board the Perry train. Within hours of news that Perry would announce his bid, half a dozen social media accounts sprang up, each hoping to be the official vehicle of the Perry campaign in PA.
Peter Stevenson, a former Victory 2008 staffer with the PA GOP, started the "PA for Rick Perry" account on Twitter on Saturday (along with this accompanying facebook page). He currently has 65 followers.
The Montgomery County resident said he sees a lot of excitement in the state for the Governor.
"I believe that Governor Perry's win was indicative of his broad support within the Republican party as a whole," Stevenson said when asked about the poll.
" In the past two years, almost 40% of the job growth in the United States has occurred in his home state of Texas, and I think many people are excited to see a candidate with that successful track record."