Jake Sternberger
With Congressman Tom Marino (PA-10) likely resigning his seat to join the Trump Administration as director of the Office of National Drug Control Policy, the process each party must follow to determine their respective candidate in the special election to replace him is determined by internal party rules – not a primary election.
While the Republican Party's rules call for a complicated series of unique county-by-county selection processes to determine the composition of a pre-allocated number of conferees to a  convention that determines the GOP candidate, the Democratic Party's rules are entirely different.
Namely, the Democratic rules are much simpler than the GOP rules.
No later than 30 days after Congressman Marino resigns, State Party Chairman Marcel Groen will call a special meeting and the 50-member Executive Committee will vote to determine the candidate. Members of the Executive Committee are chosen every four years among each State Senatorial district's State Committee members.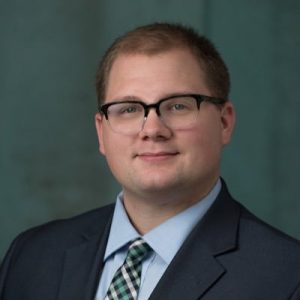 In order to be selected as the nominee for the special election, a candidate must receive 26 votes cast via "telephone, telegraph, or mail" from the members of the Executive Committee.
As a result, the Democratic rules are actually significantly less democratic than the Republican rules because only a handful of the people deciding the nominee will even live in the 10th District. Unlike the Republican rules, where the candidates are chosen through a locally-driven process by each county party committee, Democratic rules call for Executive Committee members from around the Commonwealth to weigh in and vote.
While it is true that the Democratic county committees within the congressional district generally meet at a central location to make a non-binding recommendation to the Executive Committee, there are no requirements, regulations, or guidance provided by the statewide bylaws on who should be a part of this non-binding recommendation meeting or even how it should operate.
Indeed, no consistent statewide rules govern or even provide the authority to convene such a meeting. In spite of this, these quasi-formal district-wide meetings do have clout and typically determine how the Executive Committee votes.
Most importantly, if recent history is any indication, the rules are basically irrelevant, with local influences having significant sway. On the Democratic side, candidate selection is more subject to the whims of circumstance than it is to party rules.
For example, let's look at the most recent contested Democratic special election candidate selection process.
In 2010, Congressman John P. Murtha passed away after 36 years serving the greater Johnstown area. Early Democratic favorites for the seat were former Lt. Gov. Mark Singel, State Senator John Wozniak, and former State Treasurer Barbara Hafer.
None of them became the candidate, despite having high name ID, local party loyalty, state party prominence, and proven fundraising prowess. Ordinarily, one would expect those factors to play a large role in a process determined by state, rather than local, officials.
Instead, Rep. Murtha's former District Director, Mark Critz, was chosen, despite having limited name recognition. Critz was selected after Murtha's wife Joyce made it known privately that she thought Critz would best serve as successor, and the combined county committees subsequently recommended him at their joint meeting. Mrs. Murtha's backing helped Critz overcome the state-centric special election nomination process that would otherwise favor candidates with higher profiles.
Critz went on to win the special election – just as Murtha had won the seat via a special election in 1974 after the death of Congressman John Saylor, who incidentally had also won the seat via special election in 1949 after the death of Congressman Robert L. Coffey.
Another historical example of how circumstance has essentially trumped the party rules is the recent election of Dwight Evans via special election in 2016 to replace former Congressman and current federal prison inmate Chaka Fattah.
After years of Justice Department investigation, Chaka Fattah was finally indicted by federal prosecutors in July 2015, which prompted a primary election challenge from State Representative Dwight Evans. Evans won the April 26th primary, then in June Fattah was convicted of bribery, racketeering, money laundering, bank fraud, mail fraud, wire fraud, and other crimes.
Fattah resigned his seat, creating a vacancy and triggering a special election to fill the seat for the few months before the November general election.
The Philadelphia party leaders in the 2nd Congressional District who would make the non-binding local recommendation for the special election had endorsed Fattah over Evans during the primary, and they weren't guaranteed to support Evans in the special.
However, as Philadelphia Magazine's Holly Otterbein reported at the time, not picking Evans "would also be messy, and terrible for Democratic unity, all in the midst of Philadelphia's Democratic National Convention" which "[i]s why, in the end, ward leaders very well might go with Evans if a special election is held, even if most of them didn't endorse him in the primary."
And that's exactly what they – and the Executive Committee – did.
Again, the rules were basically irrelevant, and candidate selection was more subject to the whims of circumstance than to the party rules.
Getting back to the impending vacancy in the 10th District, the Democratic names most commonly considered by insiders are former Congressman Chris Carney and former Bradford County Commissioner Mark Smith.
Both are political insiders, though Smith is perhaps the most well-positioned to have an edge with Executive Committee via his close service to Governor Tom Wolf as his Director of Government Affairs and Outreach. Though, as we have seen, local circumstances may prevail over the state-centric rules and yield an unexpected result.
It's unclear, however, if there would even be more than one Democrat seeking the nomination, as the district is so overwhelmingly Republican. President Trump received 66 percent of the vote in the 10th District, and Mitt Romney received 60 percent in 2012.
In fact, PA-10 was Governor Tom Corbett's best performing congressional district in 2014, giving him 58 percent of the vote.
The Democratic candidates will certainly have an easier time understanding their straightforward official nomination process than their Republican counterparts. However, if past is prologue, candidates will be better served trying to catch the political wind than learning how to navigate the bureaucratic process.
But no matter how the Democratic candidate wins the nomination, they will almost certainly lose the special election.
Jake Sternberger is an attorney at Morgan & Morgan and a veteran political consultant. He most recently worked as the campaign manager for former Congressman and Senate candidate Adm. Joe Sestak.
Alex Egner is the Chairman of the Lancaster Young Republicans. He has worked multiple campaigns at all levels from borough council to U.S. Senate.