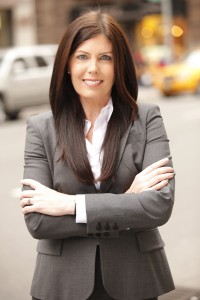 What the media giveth, the media taketh away – Primary Colors
Kathleen Kane is in deep trouble, at least that's the narrative that has gathered shape over the last few weeks.
The Attorney General, once seen as perhaps the state's brightest rising star, is now mired in a number of controversies. So what happened? In order to get a full answer, we must take the widest view possible to get the best overall picture.
In the wake of the release of the Moulton report, Kane has been portrayed as owing her election to the claims she made alleging that Gov. Corbett slow walked the Sandusky investigation. That she "charged into Harrisburg on a Nittany Lion" as the Morning Call put it in their recent, and quite engrossing, account of Kane's current situation.
While it is likely her pledge to investigate the case helped to pad her high vote total, Kane had a number of other factors in her favor in 2012. These included a larger, more Democratically favorable general electorate, strong fundraising and above all, the fact that she was a political newcomer.
Throughout the campaign Kane would identify herself as "a prosecutor, not a politician." In a time when voters are especially averse to politicians Kane had the advantage of being a fresh face.
More to point, she was a new personality for the press to cover. Today, in a world of MSNBC and Fox News, voters are more likely than ever to accuse the news of having a liberal or conservative bias. This framework, though, misses the true bias of our current media landscape, one towards sensationalism.
And there is nothing more sensational than something, or someone, new.
Consciously or unconsciously, we all gravitate to "the next big thing" and it's a phenomenon that even extends into presidential politics. Fresh candidates like Bill Clinton, George W. Bush and Barack Obama are inherently more interesting than old-hat, staid politicians like George H.W. Bush, Al Gore or John McCain.
A side-effect of this situation is that the newcomer can often glide into office relatively easily without gaining the necessary experience of dealing with a hostile press.
Inevitably, though, things start to change. The press, much like a referee who misses a call and internally knows they owe one to the other team, begins to focus more closely to see if the official stumbles.
The dam first started to break for Kathleen Kane in March when the Inquirer reported she had shut down an undercover sting operation against members of the State House. The details in the case were complex and several observers agreed with her decision but Kane turned the episode into a loss with a terrible PR move.
At a meeting with Inquirer reporters a few days later, Kane showed up yet refused to speak. Instead, she brought her own lawyer, Richard Sprague, and let him speak for her. The media understandably took umbrage at this awkward snub and a photo of the elderly Sprague (who was wearing a tracksuit for some reason) sitting beside a frowning Kane became the lasting image of the incident.
The real crisis for Kane, though, was precipitated by the release of the aforementioned Moulton report. After all the sound and fury about the Sandusky investigation, no evidence of political interference was found. It was the AG's press conference, however, and not the actual report that caused the biggest uproar.
While Kane was far from the only person to question Corbett's motives in his handling of the case, she had to know her past comments to the Scranton Times-Tribune would come up. Yet when asked by the press about those comments she had no coherent answer prepared.
Even worse, she stated that two victims had been abused by Sandusky during the investigation. This allegation had never been made before and rested on vague statements from the victims who were unsure about the exact timeline. Then, Attorney General Kane was slow to admit she made a mistake when she asserted these incidents took place.
What has gone unsaid, though, is that Kane's poor performance is related to the fact that this was her first really contentious press conference of her tenure. Make no mistake, this does not excuse her actions, it is merely meant to provide a broader, fuller explanation of recent events.
Fortunately for Kane these issues are, for the moment at least, more a crisis of confidence than a serious scandal. Yet with her giving indications that she is eyeing a possible Senate run in 2016, the scrutiny is only going to get tougher.
So far, the Attorney General hasn't given the impression that she can withstand the heat and prevail in such a contest. Her political career depends in large part on how she can handle these future tests.