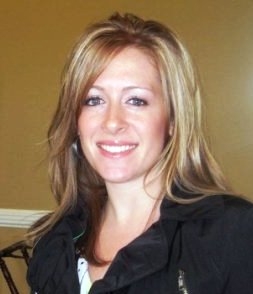 For the second time in 6 months, Kathleen Kane is changing her top staff. Campaign Manager Sadie Sterner Restivo is moving on, according to several sources with knowledge of the race.
Update: the Kane campaign confirmed the change.
"Sadie did a tremendous job managing my primary campaign," said Kane. "I can't say enough positively about her and the job that she did. From the outset, Sadie was clear that she could only stay through the primary…I'm grateful that she has been willing to stay on this long in a fulltime capacity to help us retool for the general election."
Spokesman Josh Morrow said Sterner would continue to advise Kane and that the campaign would name her replacement soon.
Sterner is a well-respected Democratic campaign operative who has worked for Senator Bob Casey, Treasurer Rob McCord, and organized labor. She stepped up when Kane dismissed another CM: Liz Randol. Randol, of Lackawanna County, was pushed out in December and cited differences in priorities.
Two sources with knowledge of the situation said that Sterner had initially stepped up to fill the gap left by Randol, but that she hadn't intended to stay in the role through the general election. Indeed, her stay through the primary was not initially planned. Further, it's not uncommon for campaigns to retool after a primary.
PoliticsPA was unable to reach Kane, her campaign, or Sterner for comment.
Sterner's background is in politics more than fundraising, and the state of the contest today is a money race.
For the first leg of the campaign, Kane was able to skip the fundraising learning curve that trips up many first-time candidates. Most of the resources during her heated primary battle with former Rep. Patrick Murphy came from her husband ($1.75 million), family and friends. No hours and hours cold calling for cash.
But while self-funding is often a necessity in a primary, now that Kane is the nominee she can tap the party network.
It was slow in the immediate aftermath of the primary. She reported a paltry $2,000 cash on hand on her most recent campaign finance report – far short of the headline-grabbing $2 million she showed in January.
Her opponent, Cumberland County District Attorney Dave Freed, reported $440,000 on hand at the end of the period. According to the first independent poll of the race he trails Kane, a former prosecutor from Lackawanna County, 42 to 33.