By Keegan Gibson, Managing Editor
Call it the first television ad of the 2012 cycle in Pennsylvania.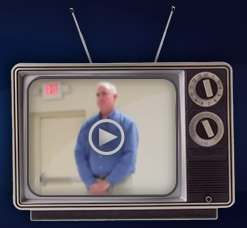 An independent group called Accountability PA will be airing a 30 second ad criticizing Pat Meehan's vote in favor of Wisconsin Rep. Paul Ryan's budget this spring, saying the Congressman broke a promise not to mess with Medicare.
Spokesman Bob Finkelstein said the ad would air on broadcast and cable in Philadelphia and Delaware County during an initial week-long campaign, often enough to "get our point across." He did not name a specific cost of the ad buy.
The ad focuses on several instances during the 2010 campaign during which Meehan said he would not support efforts to privatize Medicare, and asks viewers to call his D.C. office.
"That's the agenda I'm not voting for," Meehan said when asked about the Ryan plan during an October debate.

"Pat Meehan ran on a platform of independence and those who voted for him held the belief that he would stick to his word," said Finkelstein. "At the first opportunity he was given, he broke his central campaign promise in order to support a misguided plan that would make health care much more expensive for Seniors."
Meehan Chief of Staff Brian Schubert argued that the Congressman's vote was being mischaracterized.
"This web video is more of the same false, negative attacks that have been discredited by nonpartisan watchdogs and news organizations. The Pulitzer Prize-winning Politifact watchdog gave a similar ad by other Democratic operatives a 'Pants-on-Fire' rating," said Schubert. "The truth is Congressman Meehan voted to save Medicare from bankruptcy, and he will continue to work with members of both parties to protect Medicare for today's seniors and ensure it is still there for his kids when they retire."
"This web ad, which is from a group led by a Democratic campaign staffer, makes the false claim that Pat voted to 'end Medicare' and to 'abolish Medicare.' Both are flat-out false."
Non-partisan?
Incorporated in June as a non-profit, Accountability PA is currently seeking 501(c)4 status.
Finkelstein rejected the suggestion the organization is partisan. He said that securing a severance tax on Marcellus shale, rather than defeating Meehan in 2012, was the group's top priority.
"Accountability isn't a Democratic thing or a Republican thing. Elected officials like Pat Meehan need to know that they can't say one thing in Pennsylvania, and do the opposite in Washington DC. He has a record now."
However, Finkelstein and collaborator Andrew Blum are both former staffers for Bryan Lentz, who Meehan defeated in last year's election. A former Bloomberg News reporter, Finkelstein managed day-to-day operations in the latter stages of the Lentz campaign. He was communications director for Democrat Brian Grady's 2009 campaign for Philadelphia District Attorney. In 2007 he worked for Matt Ruben, a Democratic candidate for one of Philadelphia's at-large Council seats.
Blum initially highlighted the October 2010 debate footage this spring as part of an organization he started called "The Meehan Report." He recently directed the field program of now State Sen. Judy Schwank (D-Berks). He was Lentz's deputy field director, and previously worked for Meehan's predecessor Joe Sestak.
The group's Issues page focuses entirely on the Meehan Medicare dispute.
Here's the ad: